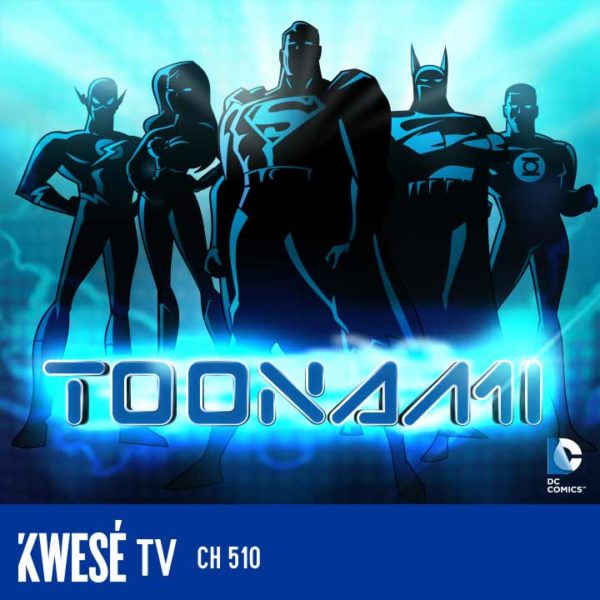 Find all the action and adventure you need this festive season on Toonami, the Home of Superheroes! KweséTV Channel 501
Are you and your family big fans of DC Comics? Did you and your little ones love the latest Justice League movies? Would they love to watch and play with their favorite superheroes comfortably at home? Then Toonami, the home of superheroes, is the perfect new TV channel for kids and grown-ups alike!
Available exclusively on KweséTV Channel 510, Toonami is the new action and adventure destination, with non-stop and action-packed entertainment from the DC Comic universe, alongside African families' other beloved heroes. Toonami's got them all! Wonder Women, Batman, Superman, Ben 10, and even the brand-new Japanese mega hit, Dragon Ball Super!
Haven't heard about Dragon Ball Super yet? You will soon! The epic Japanese-turned-GLOBAL phenomenon airs exclusively on Toonami. I'm sure your little ones don't want to miss out on Goku's new adventures as he transforms from a naïve but brave Saiyan boy into a galactic champion by defeating and defending the world from a long line of quirky, dangerous foes!
For even more action, head over to ToonamiAfrica.com where the adventure continues! Let's save the Earth and have FUN with all the superheroes you love on ToonamiAfrica.com, packed full with FRESH and FREE games!
See video below:
——————————————————————————————————————————–
Sponsored Content