5 Reasons Why I #FeelThePassion for Telemundo
The fast pace of modern life can be both stressful and draining. After a long, busy day I love nothing more than to kick off my shoes and turn on Telemundo for my daily dose of drama. Why do I #FeelThePassion for Telemundo? Here are just a few of the reasons…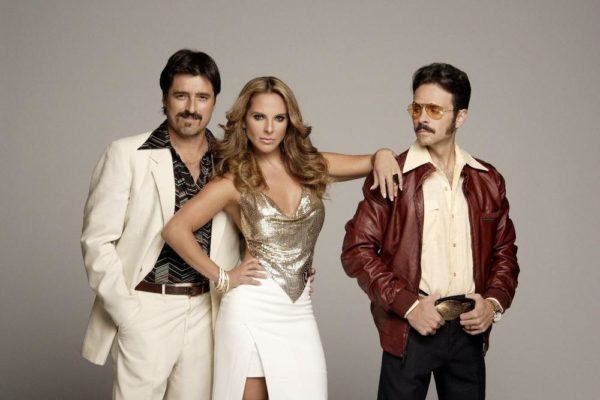 #1 Variety is the Spice of Life
Comedy, drama, thriller, action, romance, you can find it all on DStv Channel 118 or GoTV Channel 14 with hit shows like Woman of Steel, Iron Rose and The Fan, Telemundo has a flavour for everyone. 
#2 Escaping the Monotony
Curiosity is a built-in human characteristic, and we all indulge in a little voyeurism from time to time, right? That's why we love the intrigue, affairs, action, passion and drama of television. Thrilling plotlines pull us away from the monotony of daily life, and when it comes to thrilling plotlines, Telemundo does it best.
#3 The Art of Storytelling
Telenovelas work to amplify many of life's greatest dramas in a way that any audience can relate to – whether in Latin America, Africa, or anywhere else. Taking on subjects like infidelity, heartbreak, jealousy and loss, Telemundo regularly features plotlines that draw us in, because they speak to our greatest fears and concerns.
#4 All the Eye Candy
The men and women of Telemundo are a treat for the eyes. Featuring stars like Aracely Arámbula, Eugenio Siller and Gabriel Coronel, glamour, style and great hair come together to produce great TV on Telemundo.
#5 The Queen of Miami
Telemundo is set to light up our screens this festive season with the all-new action-packed telenovela, The Queen of Miami. Exploring the dark underworld dominating Miami in the late 1970s, this show is going to be the highlight of December's TV line-up.
Tune in every weekday to catch this exciting new telenovela, starring celebrated actress Kate del Castillo. Airing every weekday on DStv Channel 118 and GoTV channel 14 at 9 pm WAT / 10 pm CAT, this one's not to be missed!
—————————————————————————————————————————————-
Sponsored Content