#BBNaija – Day 3: Choosing partners, the aftermath, Tears & Feelings and many more exciting Highlights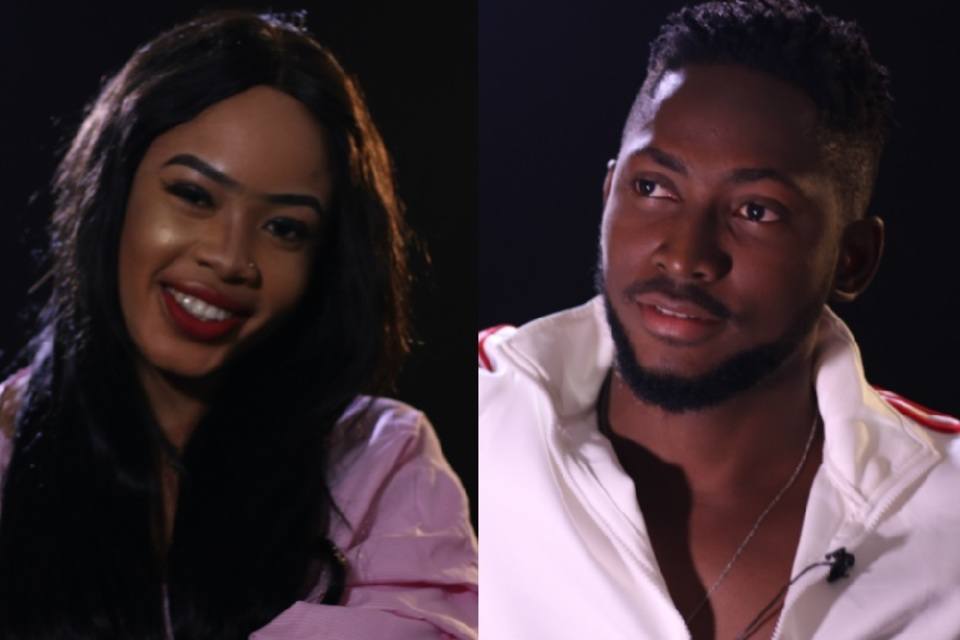 Did you watch day 3 of the Big Brother Naija 3 reality show?
If you missed it, we've got the highlights for you!
..
Tears and Feelings aplenty
While the housemates were preparing for and doing their "Task," they were chatting away about lots of different and interesting topics. BamBam and Tobi had a long chat about relationships and Leo spoke about how it felt to be brought up by a single mother and he said that he knows how difficult it is being a woman.
Cee-C, meanwhile was talking about how her demeanor sometimes rubs people off the wrong way, saying it is something she is working on. Teddy A and Angel just want to make music and they do just that with Teddy A singing while Angel played the guitar.
Meanwhile, Nina broke down and was inconsolable as she eventually admitted to Bitto that she was falling for flyboy Miracle. We guess that he is going to break a few hearts this season. Dee-One spent much of the day making the girls laugh and he also revealed that he is scared of being evicted.
It is early days and it seems as if nobody is bowing to any of Biggie's pressure yet but that will soon change as Biggie ups the ante with each day that progresses.
Biggie gets the housemates painting
Another day and another task. The housemates were called into the lounge for Head of House Tobi to read out the latest task. The housemates had to pick the best painter from their group as well as the best storyteller. Housemates were split into two groups with Bitto and Angel representing the one group and Tobi and Dee-One representing the other. They spent what seemed like a year and an age discussing what they were going to do and who was going to do what.
Tobi started with deft paint strokes with Dee-One giving advice and support and it looks as if their painting is going to be amazing. Dee-One was chosen as his group's storyteller because he is articulate and expressive so, we are sure that their presentation is going to be brilliant. It will be interesting to see how the groups work together as there are some relationships brewing in the house with Miracle even making Nina cry and Bitto rushed to her aid to offer her a shoulder to cry on.
Earlier in the day, Nina and Anto were twerking while Khloe missed everything as she was sleeping during the entire Gym Session. Biggie has been building up to the Housemates strategic pairings and it will be interesting to see who is paired with who as this will change the entire course of the day.
Power pairing or nah?
Wow! Double Wahala is definitely the order of the day in the Big Brother House. This evening's Task proved to be a rollercoaster of anxiety, anticipation and emotion when the Housemates had to get into pairs, that they will have to stay in for the rest of their time in the House.
The Housemates were instructed by Biggie to gather in the Arena. All the female Housemates were blindfolded and made to choose a random number from a bowl. Once the blindfolds were removed, Biggie told the ladies that they had to pick a male partner; who could either accept or reject their offer with a rose handed to them by a Ninja.
Ahneeka went over to her first pick, Dee-One who rejected her, this came as quite a shock seeing as though they bonded in the House on Day Zero. There was a palpable embarrassment but she took it in her stride and went to the back of the line, using laughter as a blanket for her humiliation.
Then Anto, who has stated to Big Brother that she is reserved because she is still sussing all the housemates out, chose Lolu – Have you guys ever seen them interact? Why did Anto choose Lolu? Was it because she was afraid of rejection and thought he would be a safe bet?
Nina stood up and went straight to Miracle. At which point everyone burst out laughing because earlier that day Nina was in tears being comforted by Bitto over her distaste with Miracle's behavior towards her.
Aftermath of the pairings
Today was a head spinner for the Housemates, finding out that not only will they be partnered with their choices permanently but they will also be acting as a unit when it comes to nominations and evictions.
The aftermath of the pairing task was interesting to say the least. BamBam being the free spirit that she is, chose to be experimental with her choice in Teddy A but after finding out that it would be a fixed partnership she immediately regretted her decision. Her concerns were that she does not know Teddy A well enough and the only reason she chose him was because she was being "unbiased". It seems strange that Teddy A even accepted her offer, could it be a strategic move on his part?
The wind was also completely out of Vandora's sails after the task as she chose Dee-One purely because she just didn't want to be rejected.
Dee-One went over and apologized to Ahneeka but didn't really give her a reason why he rejected her. He was however, able to quell the raging sea inside her with a few chuckles and some kind words.
Many of the housemates began gossiping about the unexpected rejection. Everyone was shocked at her reaction but also pondered on how this will affect the voting because we all know there is nothing more vicious than a woman scorned.
Another interesting reaction came from the charmer boy himself, Miracle was clearly dismayed at the pairing with Nina but obviously felt like he could reject her after their intimate moments and budding romance.
Biggie has definitely thrown a spanner in the works here all in the name of strategic alliances. Who do you think made the worst choice in their pairing?