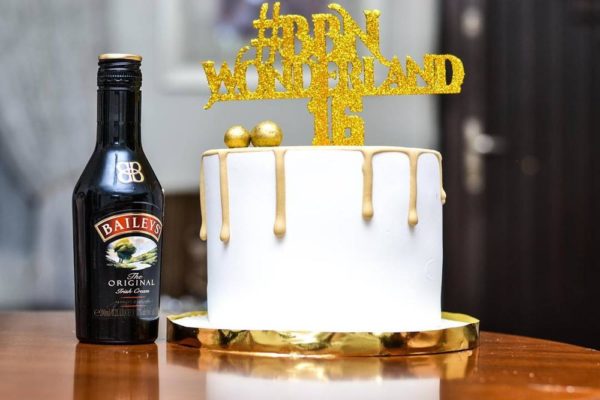 It has been an amazing week for us here at BN HQ! With #BBNWonderland 3 happening today, you can tell we are hyped up and cannot wait to give our lovely brides-to-be a wonderful experience. Earlier this week, we set out to deliver our sweet invites to the 30 selected brides-to-be plus 5 BBN friends and it was all joy and laughter.
As an invitation to BBN Wonderland 3, the premier bridal experience by Baileys Nigeria and BellaNaija Weddings, each bride received a Bakendales cakes cake and a bottle of Baileys.
It has been an amazing journey, from the #BBN3ForTheLoveofWeddings surprise proposal to selecting the brides to enjoy this wonderful experience, we cannot wait for the ultimate bridal weekend experience happening this weekend!
See beautiful responses from some brides:
Stay tuned for all the updates this weekend with the hashtags #BBNWonderland #BBN3ForTheLoveofWeddings #BaileysEverything