If you are a bride-to-be or just love weddings, you'll know that #BBNWonderland, the premier bridal experience by Baileys Nigeria and BellaNaija Weddings is back!
The ultimate bridal weekend experience is coming up on the 26th/27th/28th of January 2018.
We have received so many amazing entries from our competition inviting grooms to craft a Baileys cocktail inspired by their one and only. Then second part of the entry process was a chance for brides-to-be to share their "For the Love of Weddings" moments. From proposals to dress fittings and all those precious moments leading up to their weddings. Once again, we were blown away by the entries.
The #BBNWonderland team helped a special couple create their own #BBN3FortheLoveofWeddings moment by planning an AMAZING surprise marriage proposal.
Weeks ago, we put out a call for gentlemen who were ready to transition from boyfriend to fiancé.
We received tens of amazing love stories.
However, one stood out! Abuja-based Femi shared this story;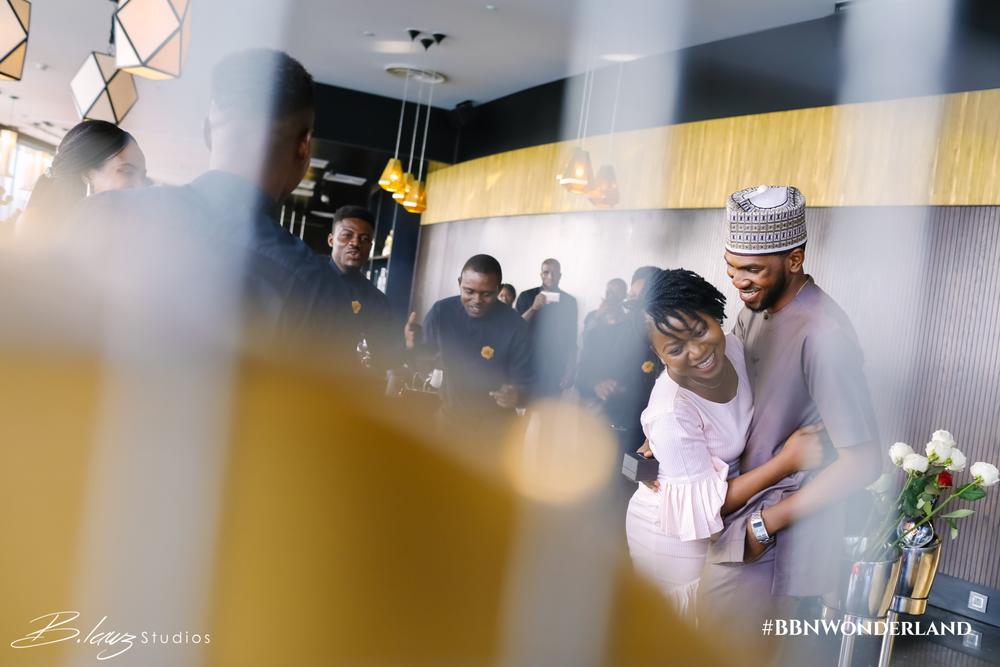 Read on;
Hmm! My Love story, it all started in my 200 level at university, I came back home for the summer break and I was stunned by an amazing beautiful damsel in church. She had a low-cut hairstyle and was wearing a very lovely gown, I admired her from afar but couldn't walk up to her to tell her how I felt because I had no courage. We had a youth program one evening in church and a friend of mine I wanted to follow home offered to take her home. My friend was trying to woo her while I was in the back seat so I concluded that I had lost her but you know there is a saying that – what belongs to you will surely be yours.

Seven years past and I was still admiring her from afar because I had no mettle to approach her. Eight years after the first time we met, I saw her in church during health week. I asked a friend of mine how well he knows the lady. He said he knew her as a good and humble person. I saw her that day and said hello from afar and she replied "hi". Immediately, I called my friend and asked her if she knew her. She replied "no" but (said she would) ask a friend.

My friend called later that evening and said her friend she called said there is no green light for me. Later, I searched for her on Instagram, followed her, liked all her pictures and slid into her DM but she didn't reply for five days. When I saw her message I was enrapt and replied her by asking for her phone number. She gave me a number that could not be called but could chat via WhatsApp. We got talking on WhatsApp but couldn't speak on the phone for two weeks. I asked her out a month-plus later and the response was very intense. Since then, it has been a wonderful journey with this amazing beautiful damsel. I have never regretted the day I asked her out because she has been a blessing to me and I am ready to spend the rest of my life with Elizabeth aka Lizzy.
So sweet! We just knew Femi and Lizzy were the perfect couple for the #BBNWonderland proposal.
The Proposal

We wish you were there, it was one of the most beautiful scenes ever! 
#BBN3FortheLoveofWeddings put this proposal together and of course, the moment was sweetened by Baileys.
BellaNaija Weddings beauties, let's give you the gist of the proposal;
As both Femi and Lizzy live in Abuja, we set into motion a plan to surprise and thrill the now bride-to-be with a romantic and intimate surprise proposal.
Lizzy was tricked into flying into Lagos for a "meeting".
She arrived at the venue of the meeting and guess what, there was a real meeting set-up! Lizzy discussed business for an hour before her business contact mentioned they should head over to another venue to continue the discussion and meet other business partners.
When she arrived, she got the surprise of a lifetime!
As soon as Lizzy entered the doors of the restaurant, a row of vocalists began serenading her with her favourite song – "Why I Love You" by Major. Each musician held a white rose which they handed to her one-by-one.
She was wowed for the first few seconds and then overcome with emotions when she saw her love Femi right there, holding a single red rose, a black ring box and more importantly, standing in-front of a flower-adorned sign that said – MARRY ME.
When she reached him, he took her hands and got on bended knees. He said – Will You Marry Me?
She said YES – of course.
Then Femi placed the glittering diamond ring on Lizzy's finger.
It was such a beautiful moment and we all applauded!
Then the serenade continued with Banky W's "Made for You" as Femi and Lizzy enjoyed the afterglow of their once-in-a-lifetime moment.
Congratulations to the Lizzy and Femi.
Lizzy is the first bride to receive an invitation to #BBNWonderland 3. Will you like to join her at #BBNWonderland 3 during the weekend of 27th January 2018?
Look out for the winners announcement soon!
Visit @baileysnigeria @bellanaijaweddings and www.bellanaija.com/bbnwonderland to find out more.
Photos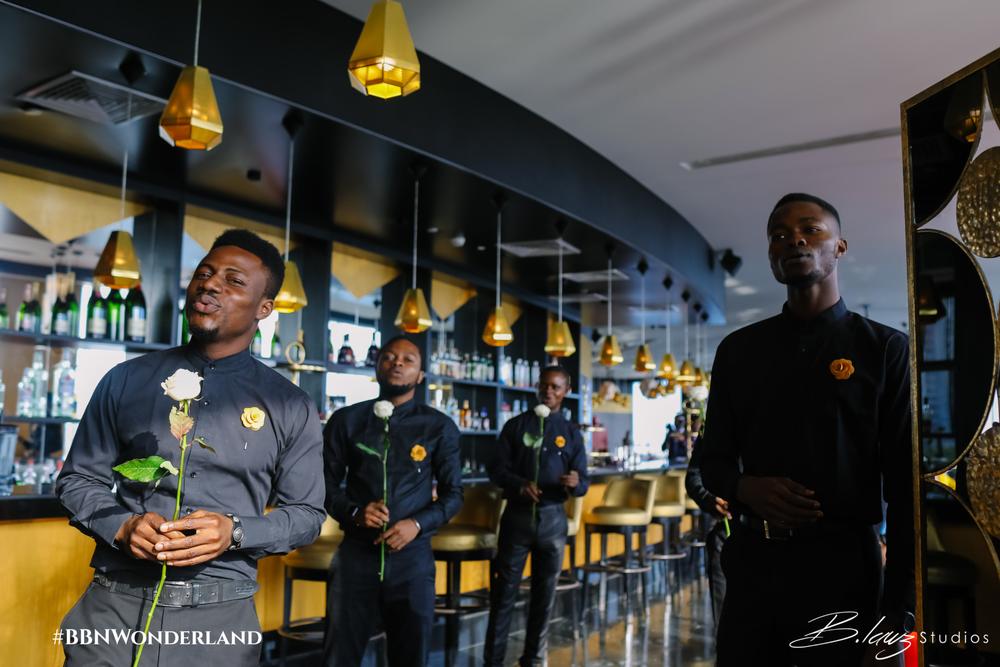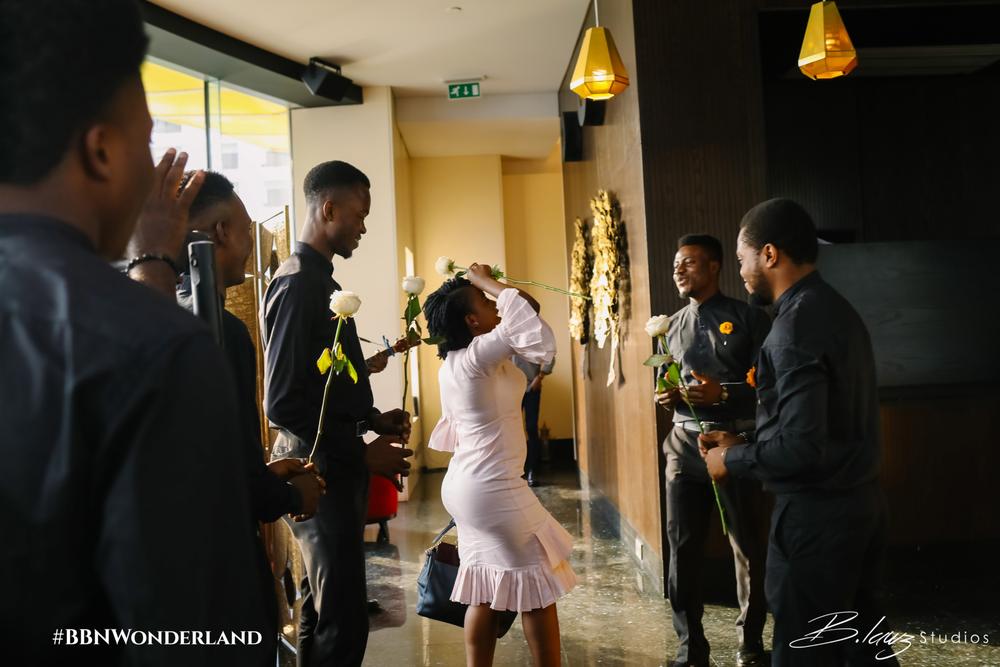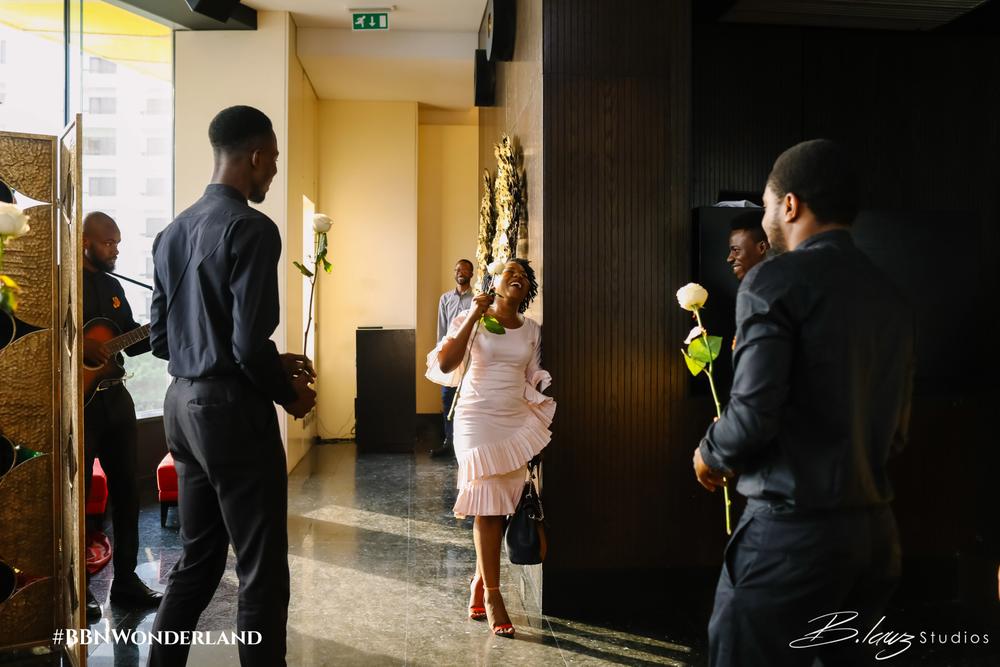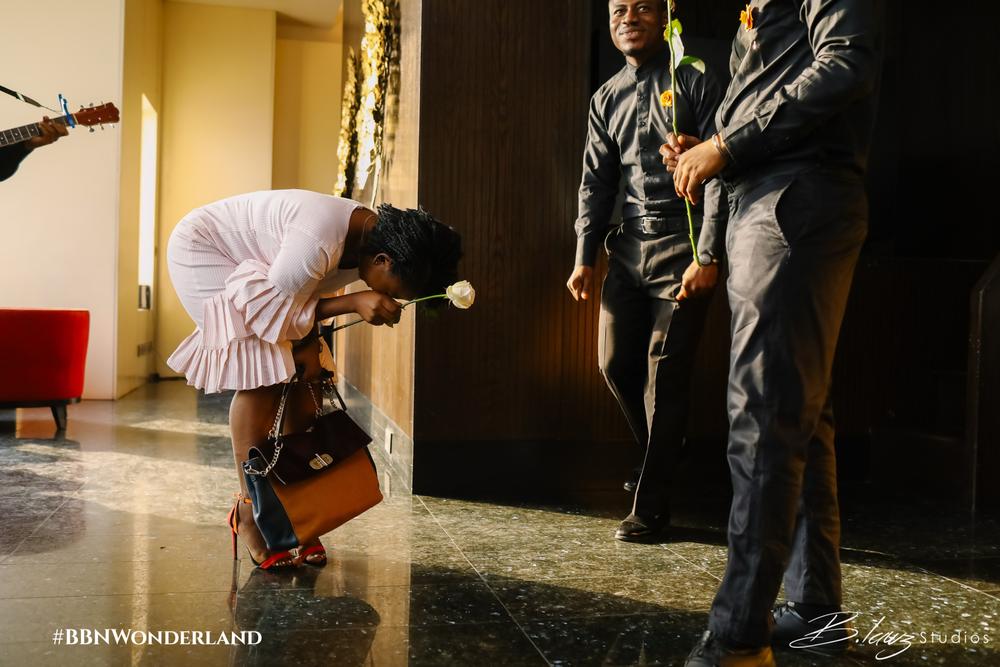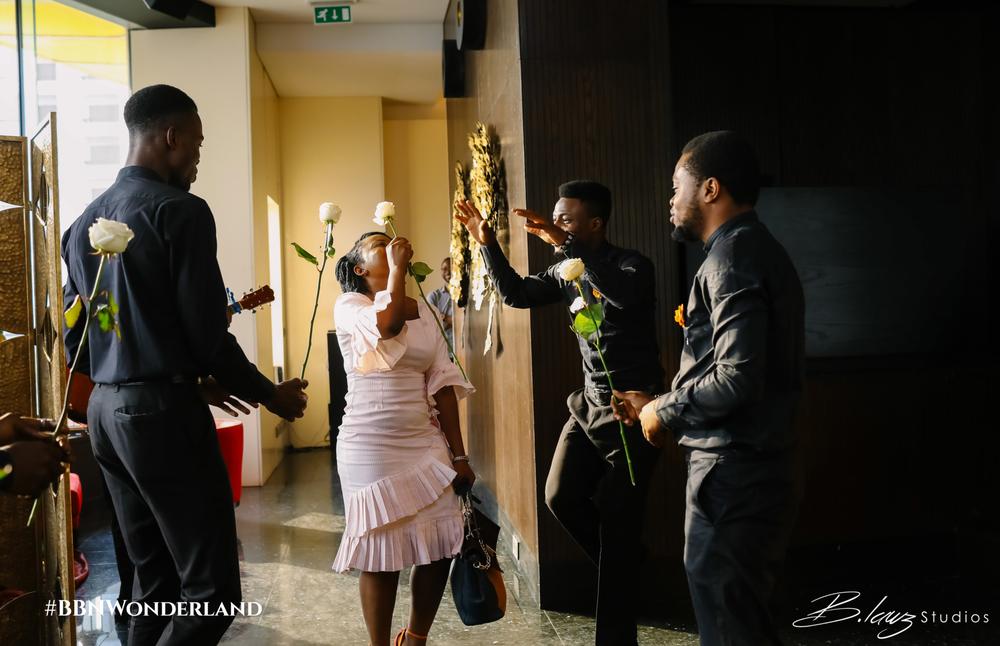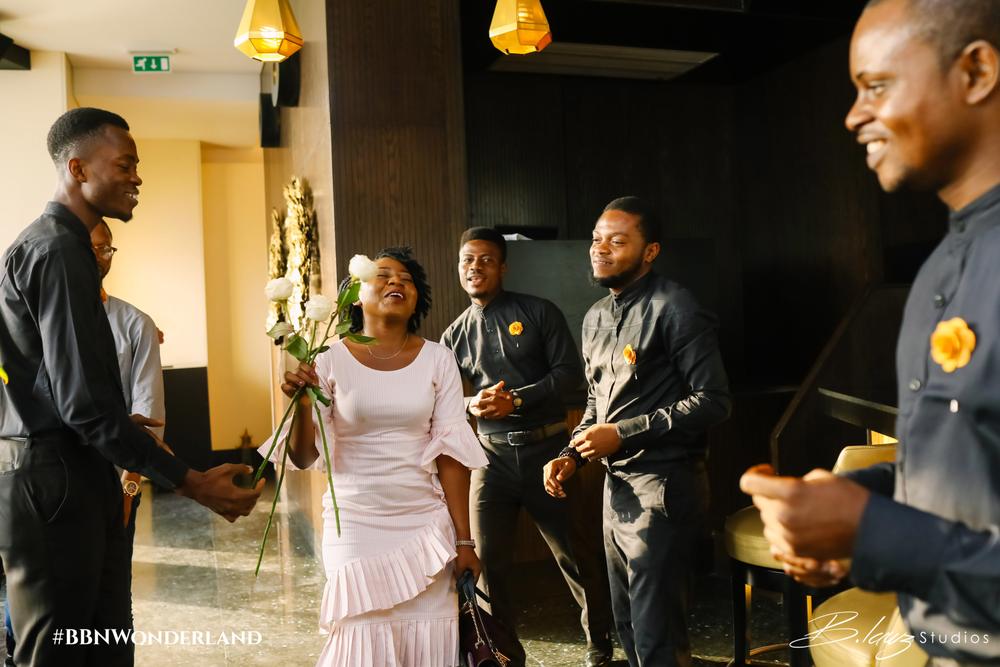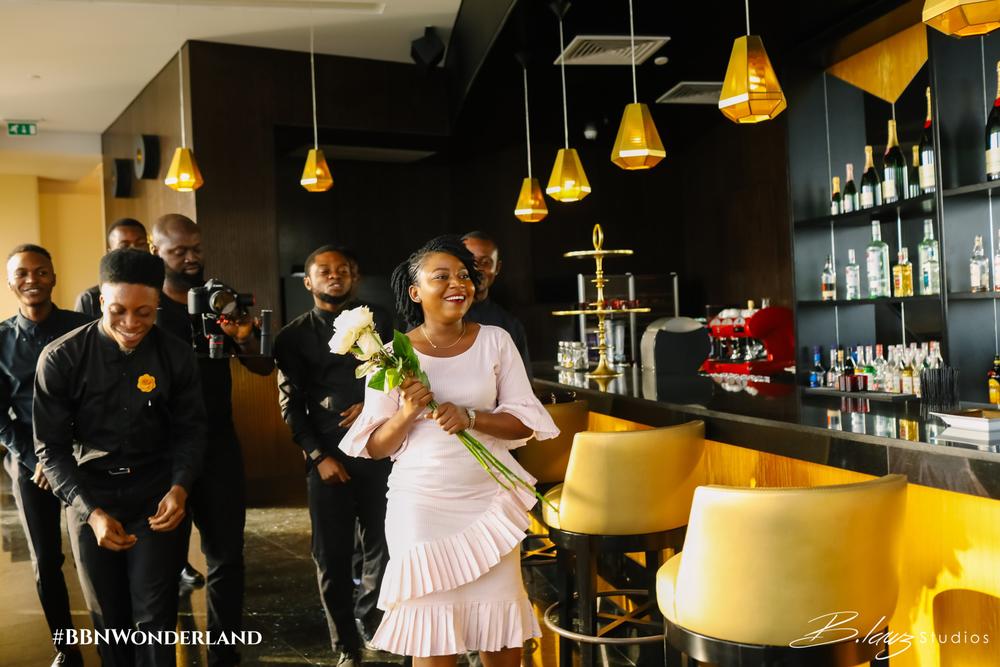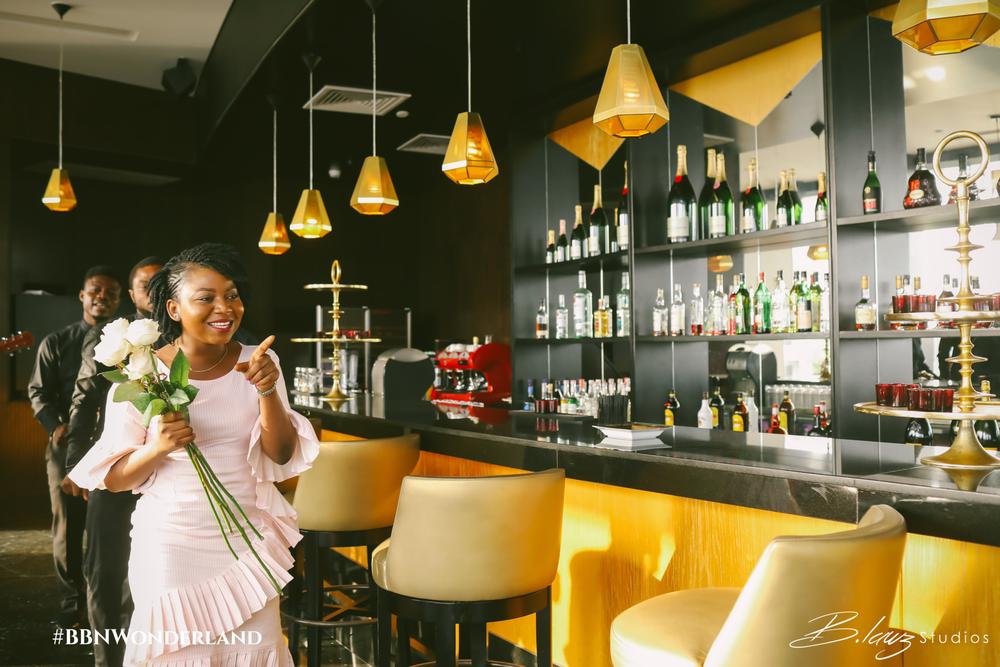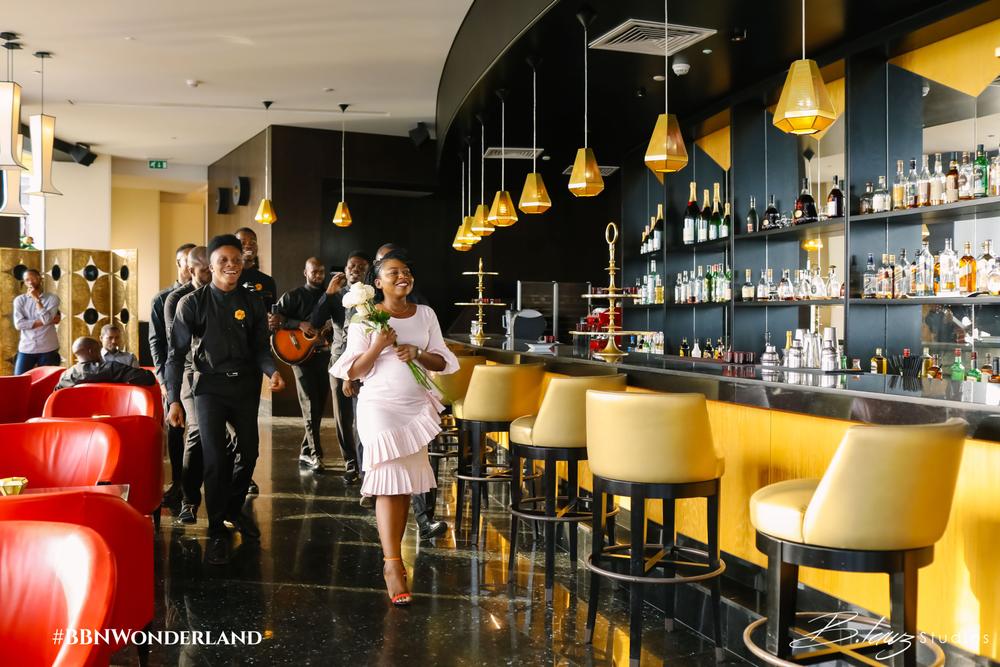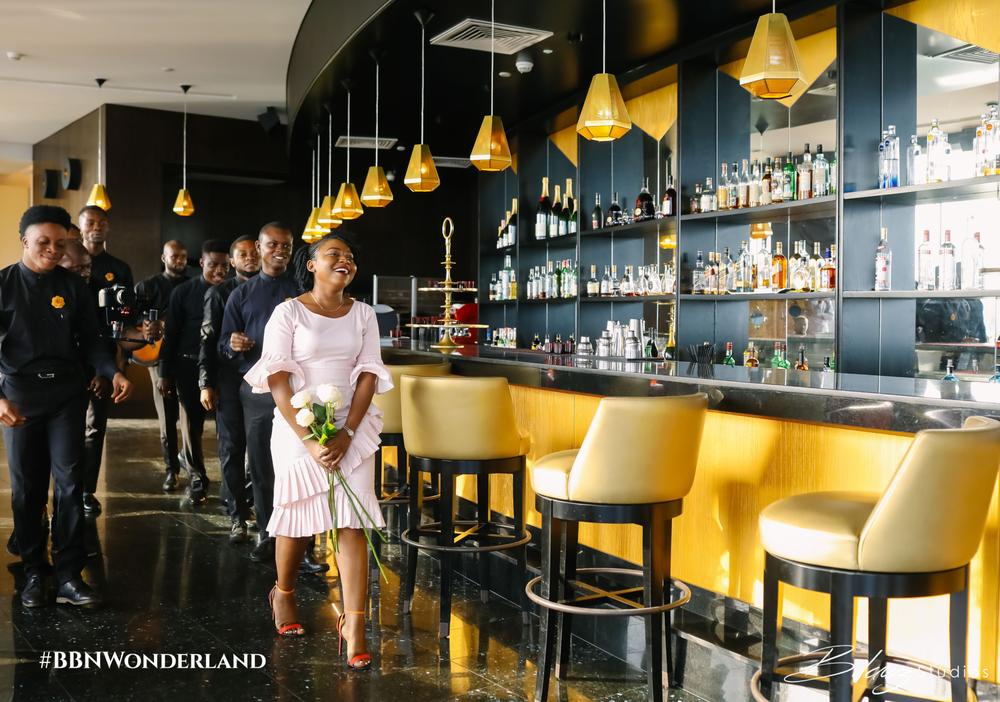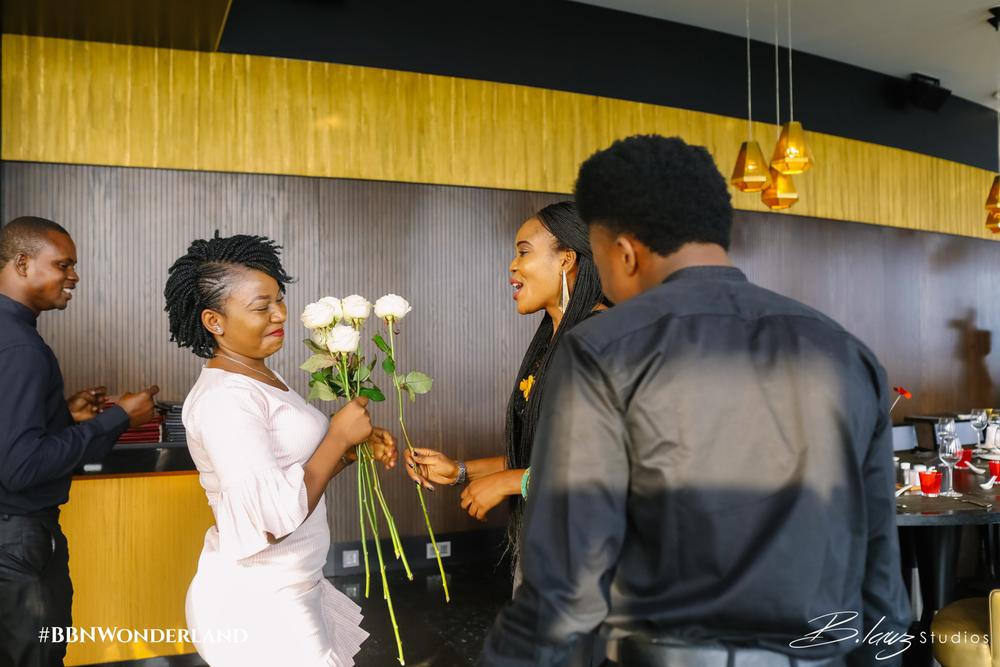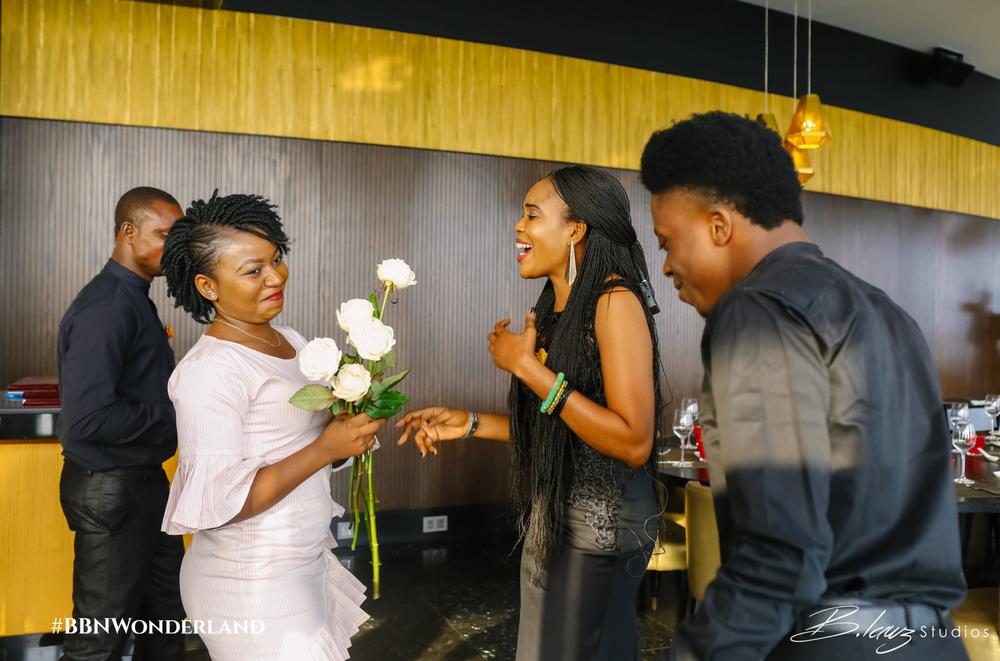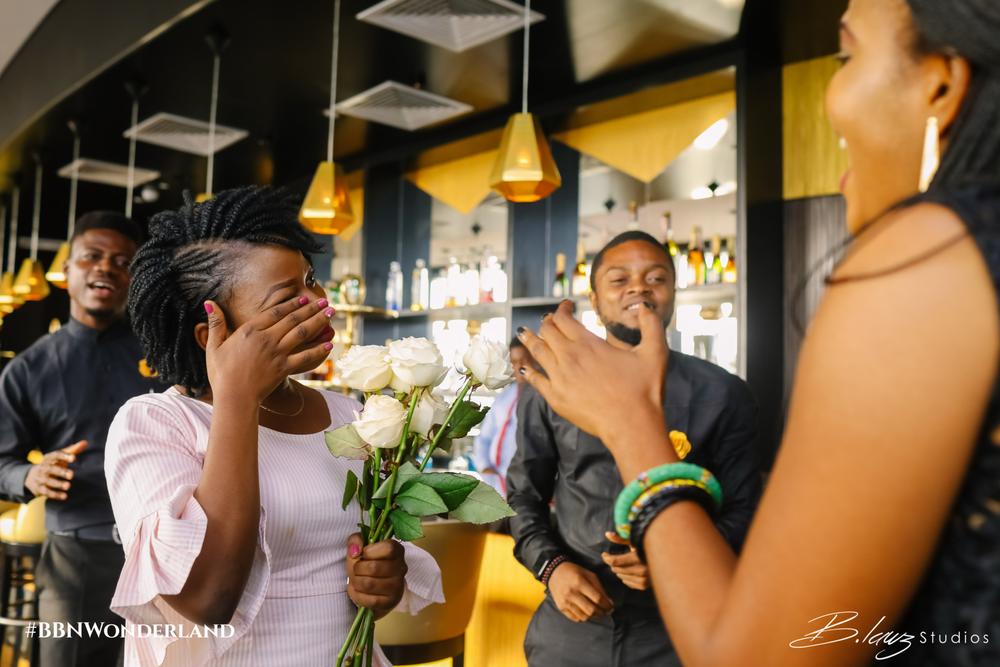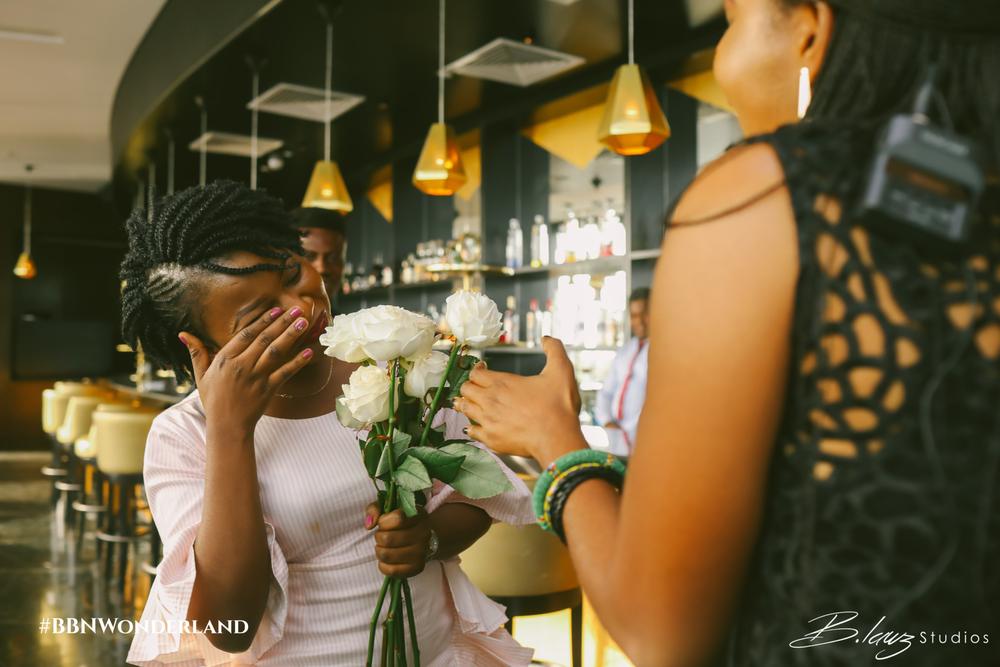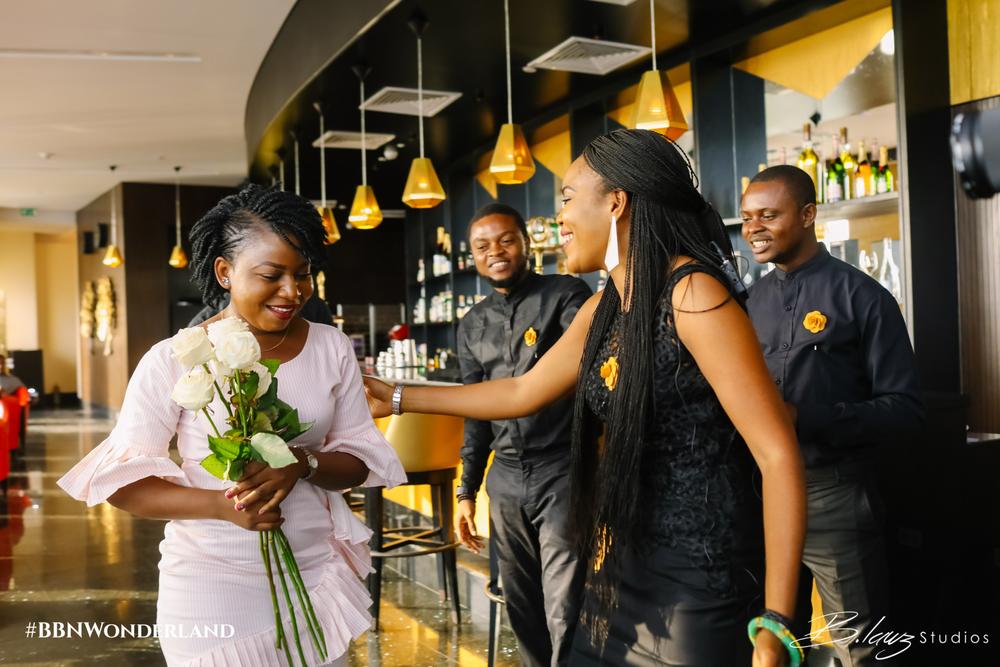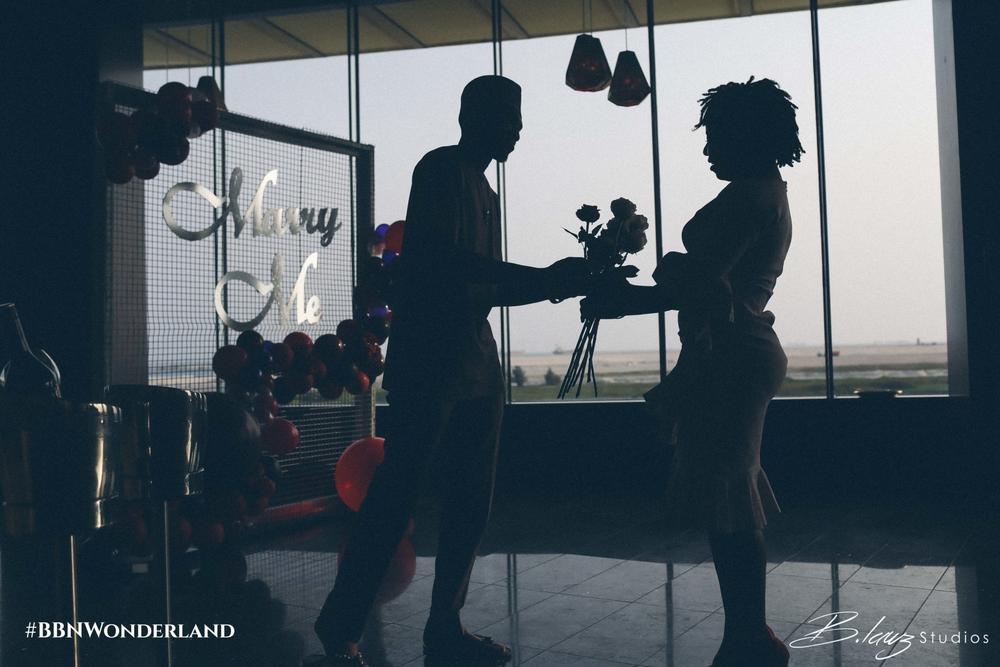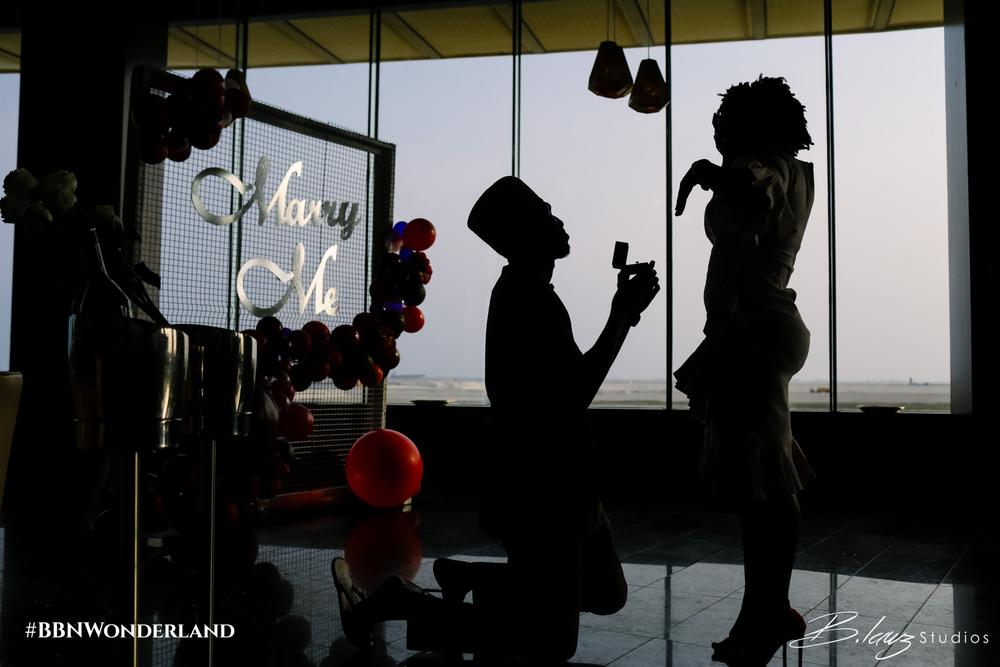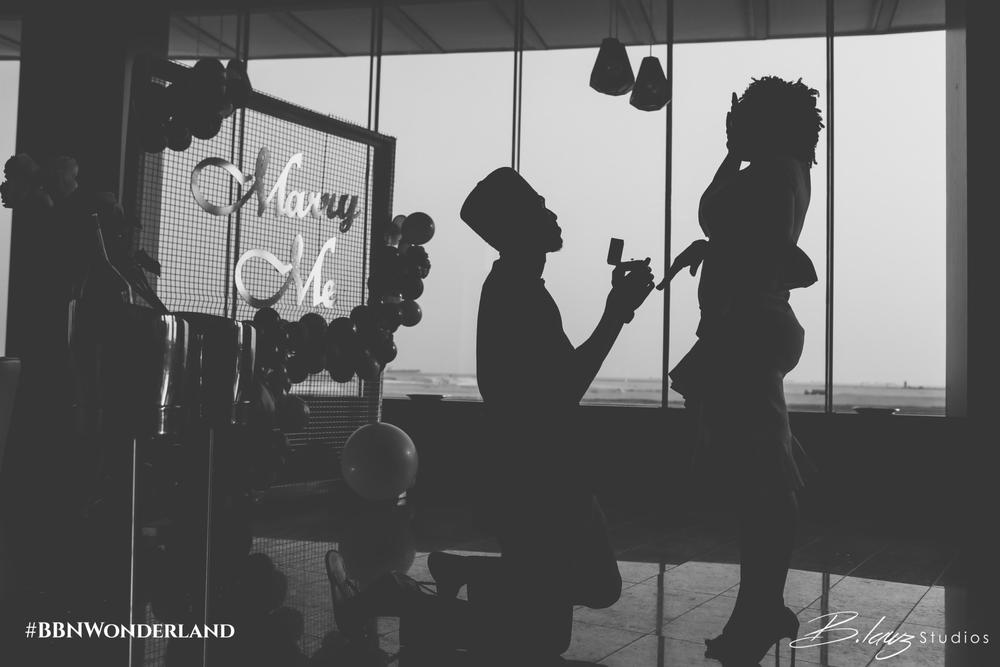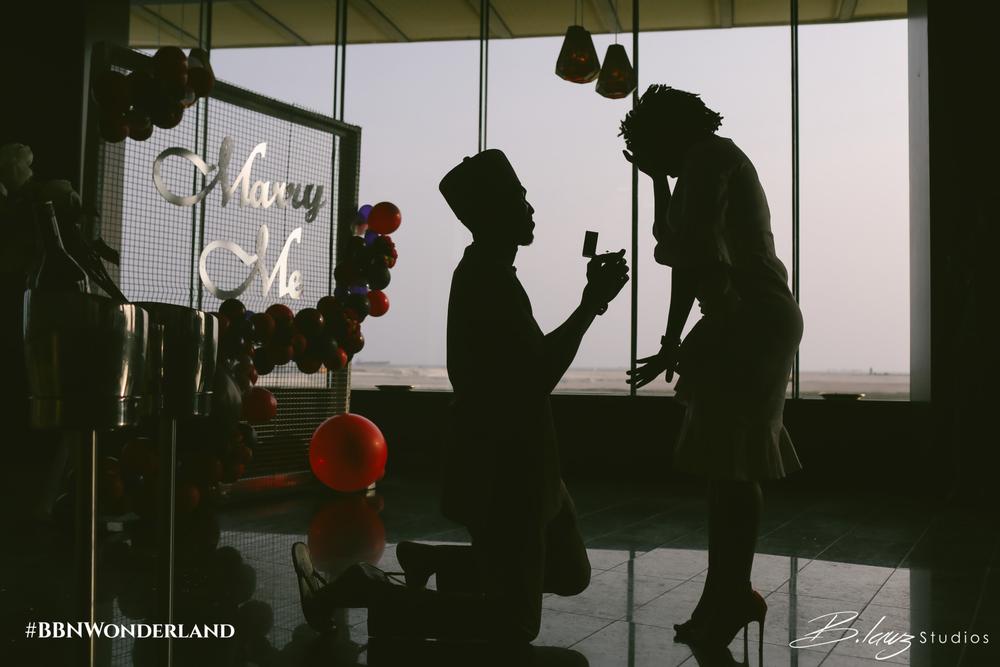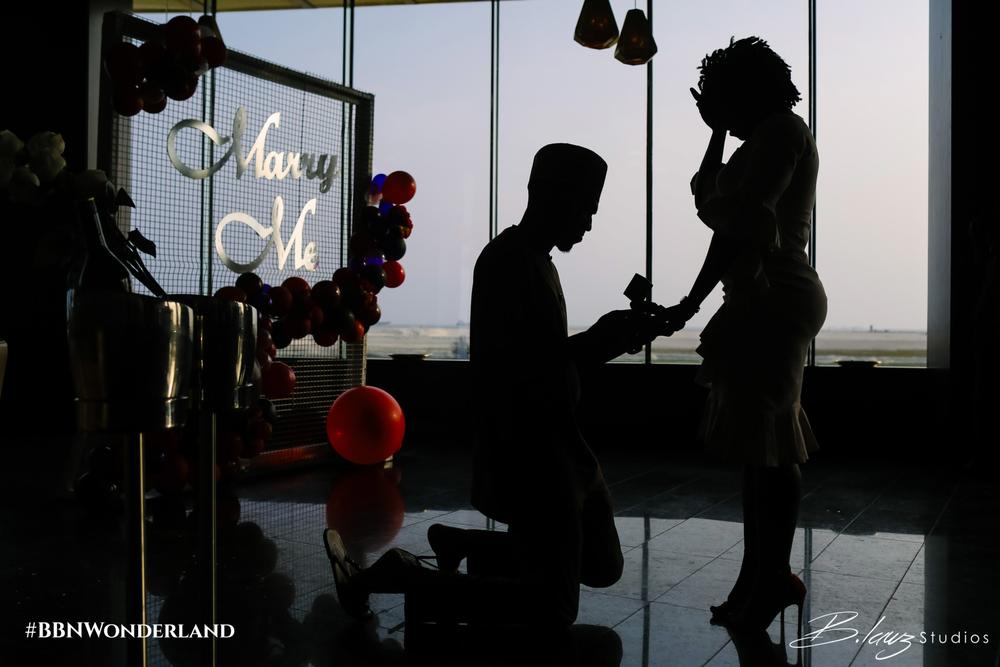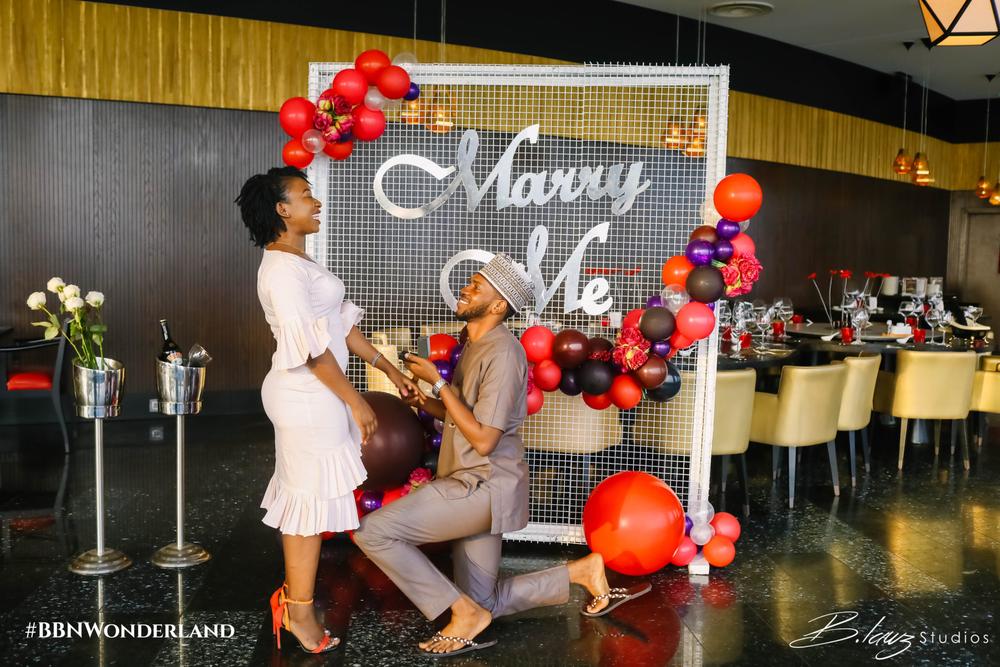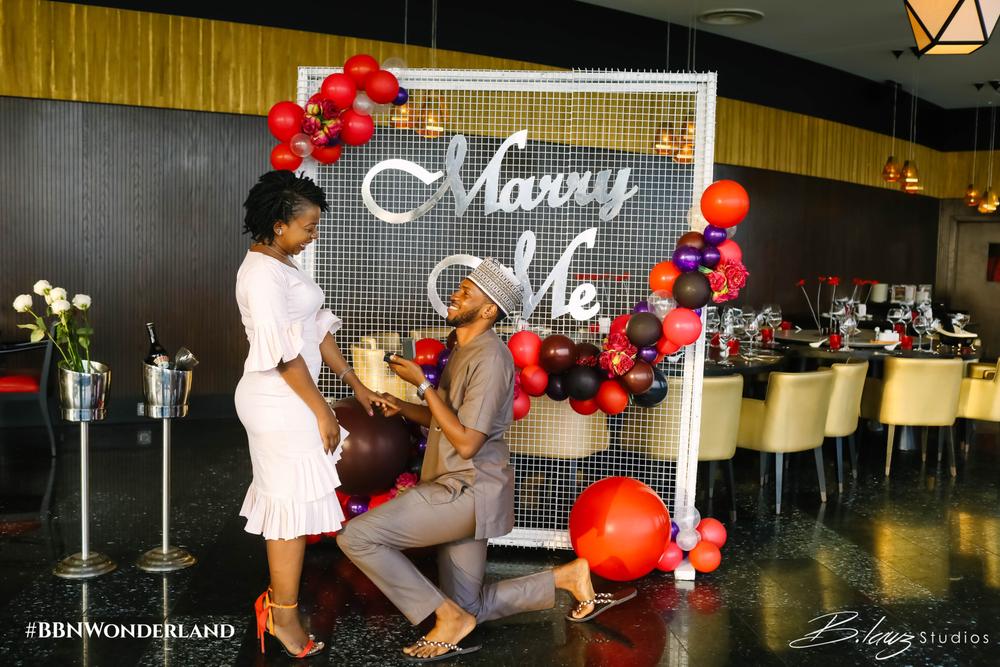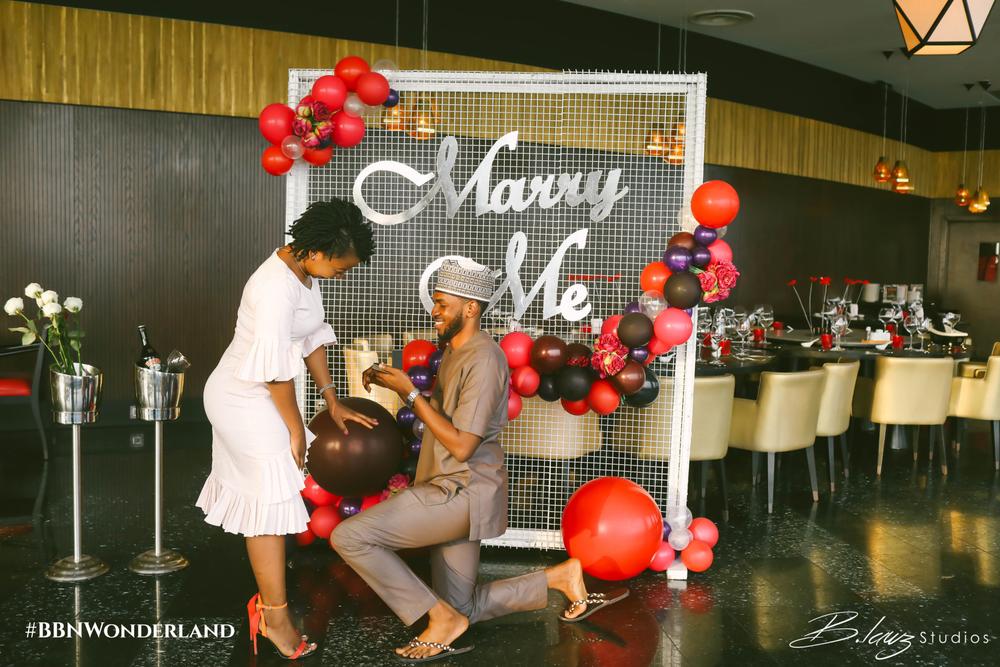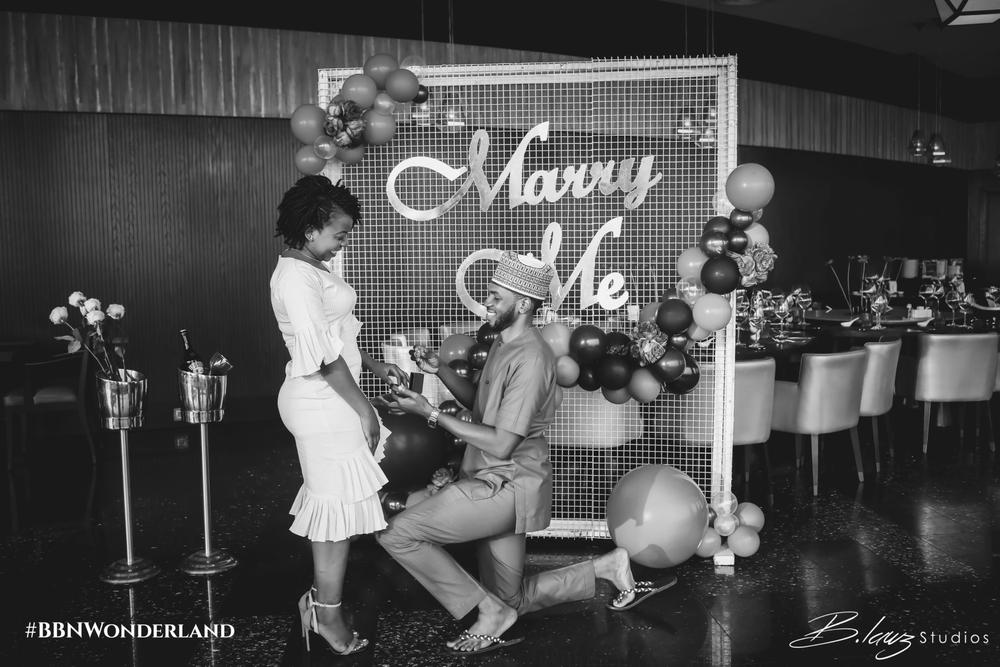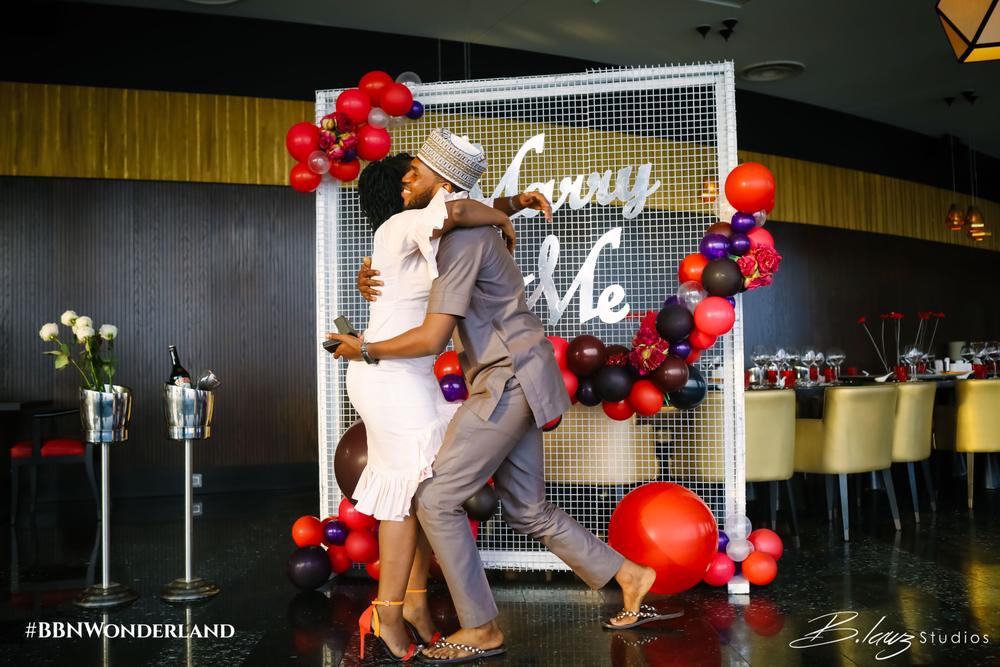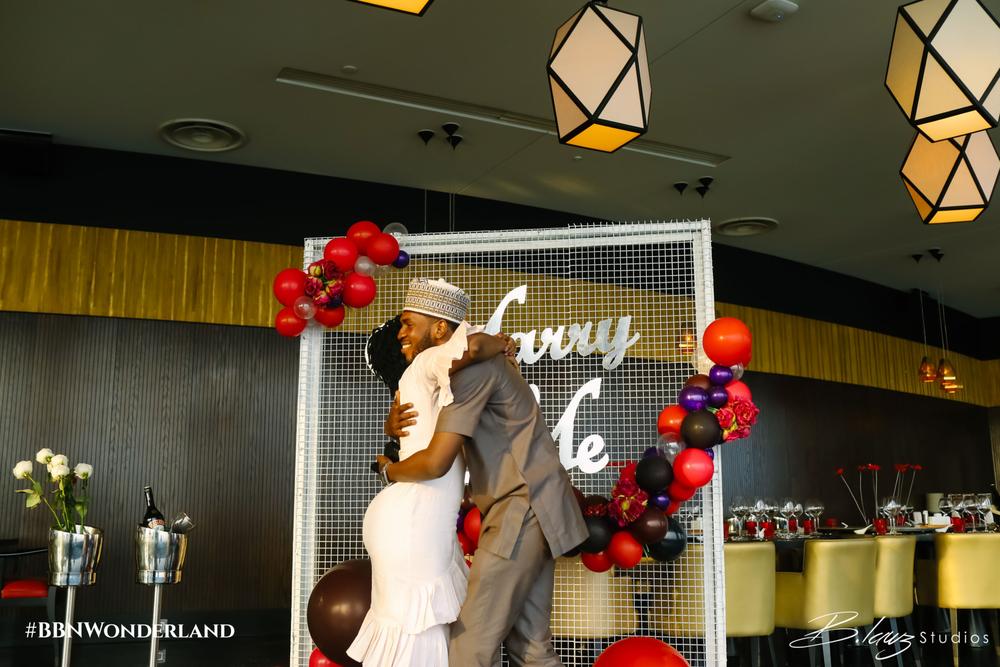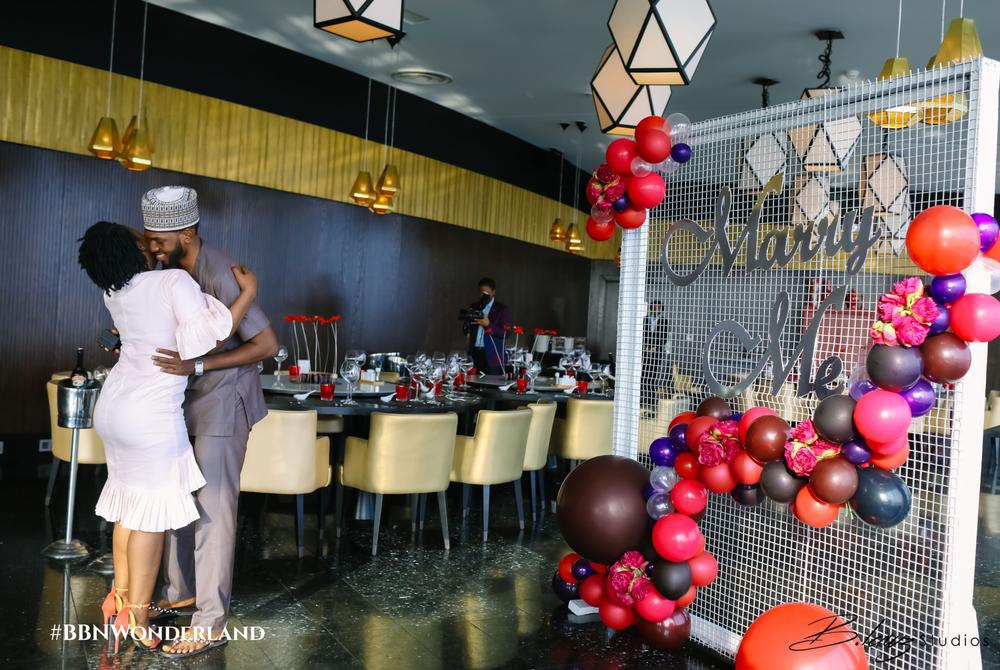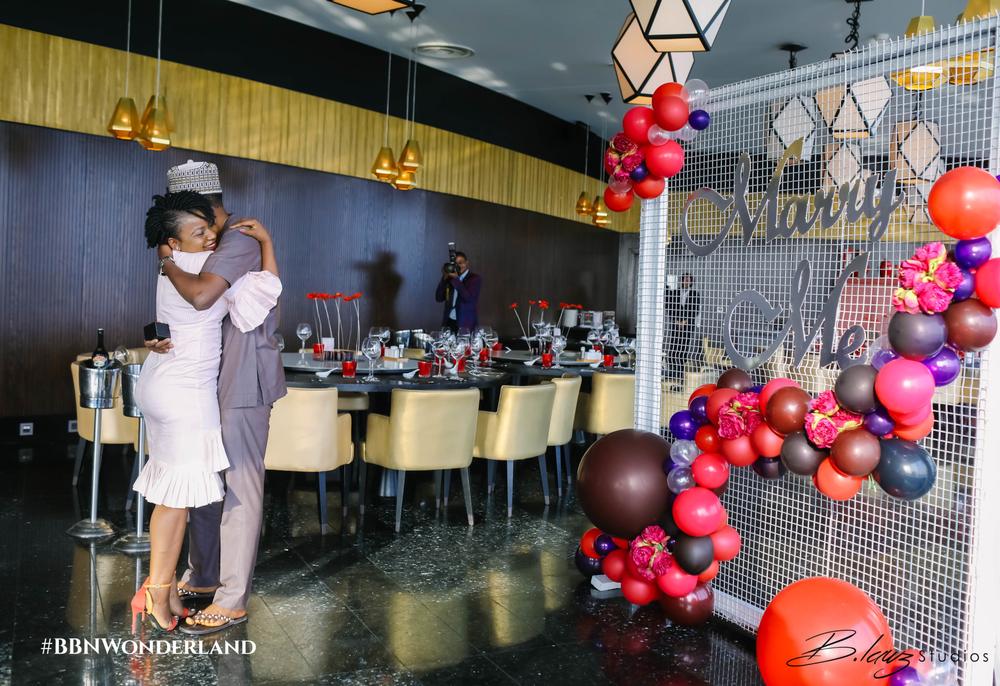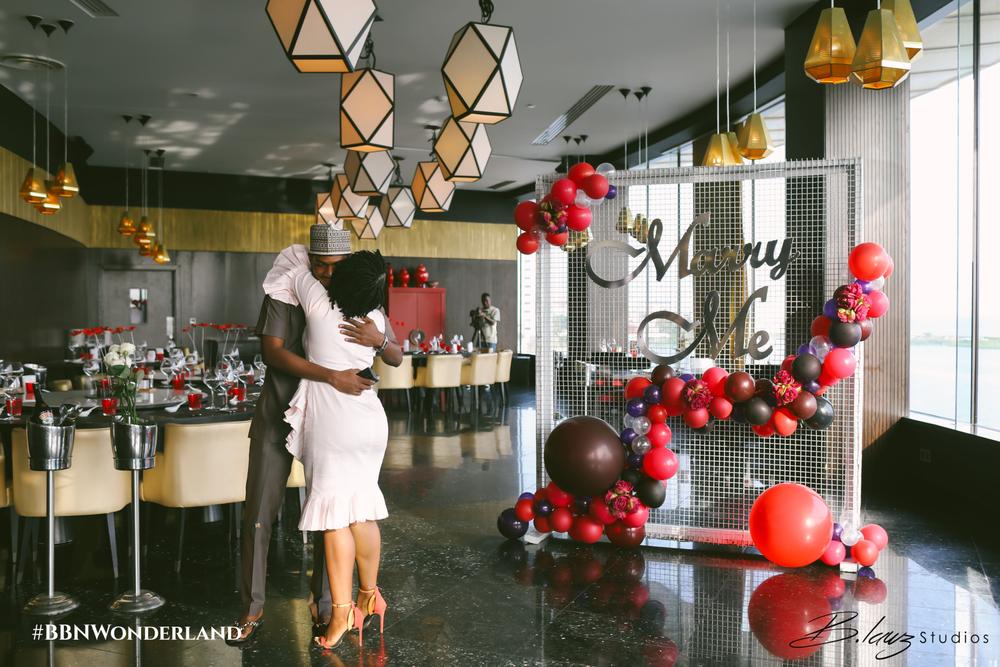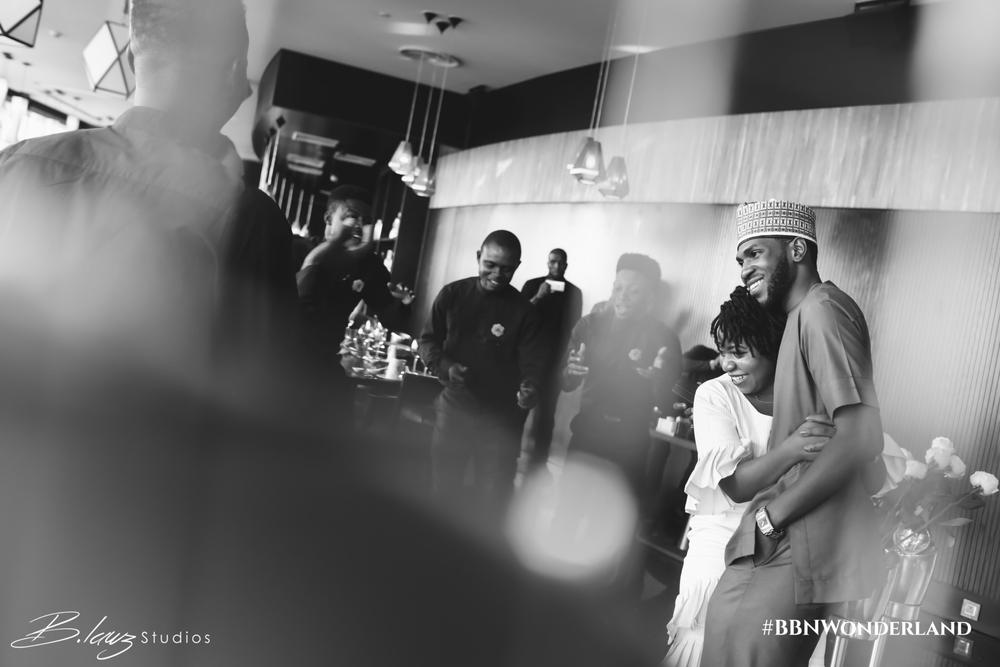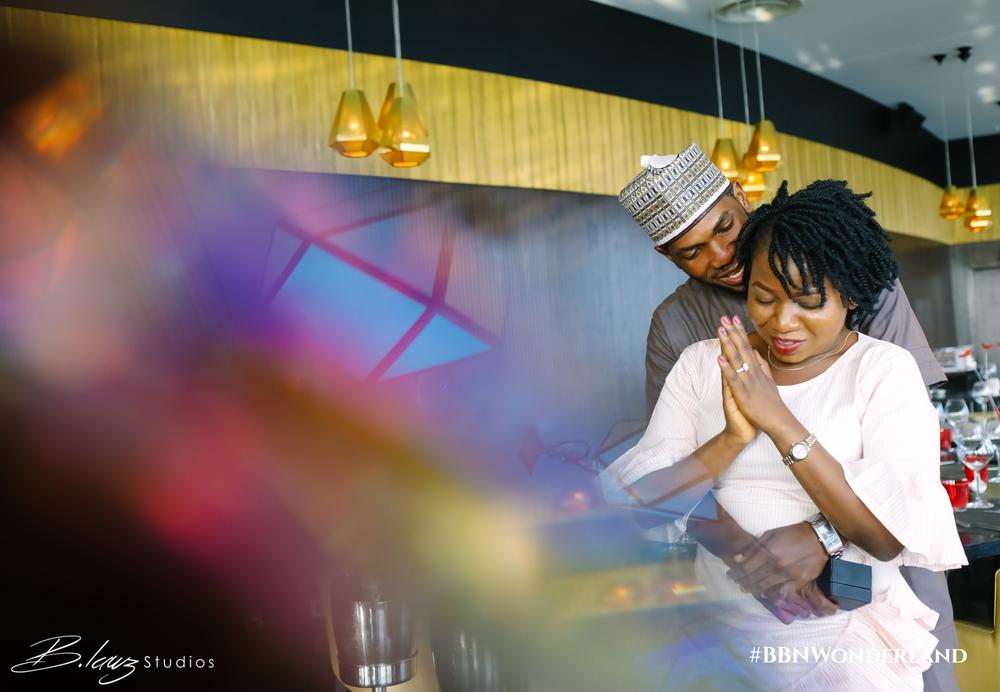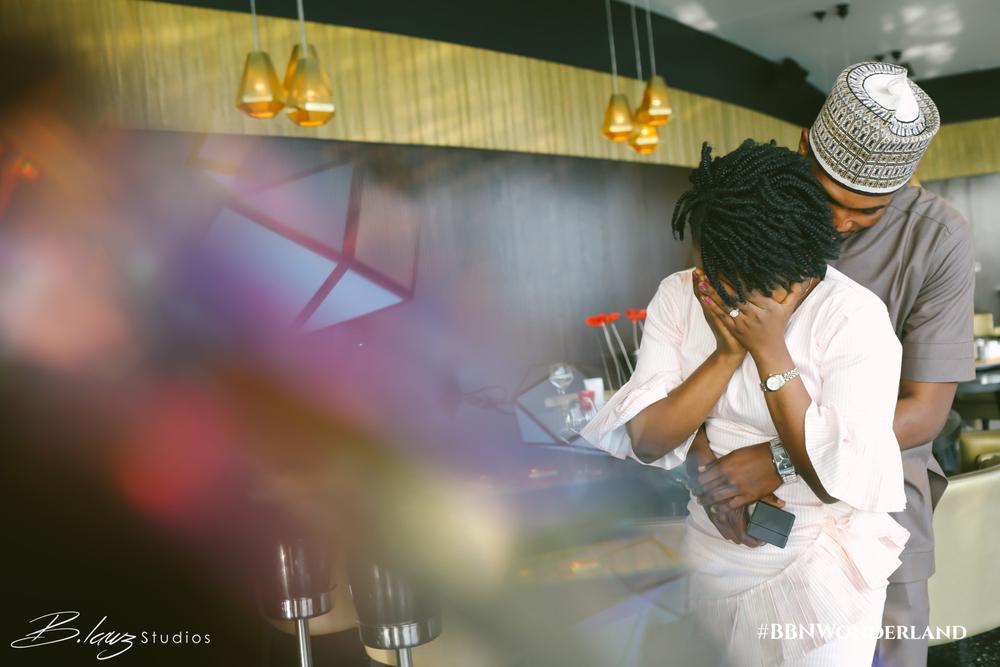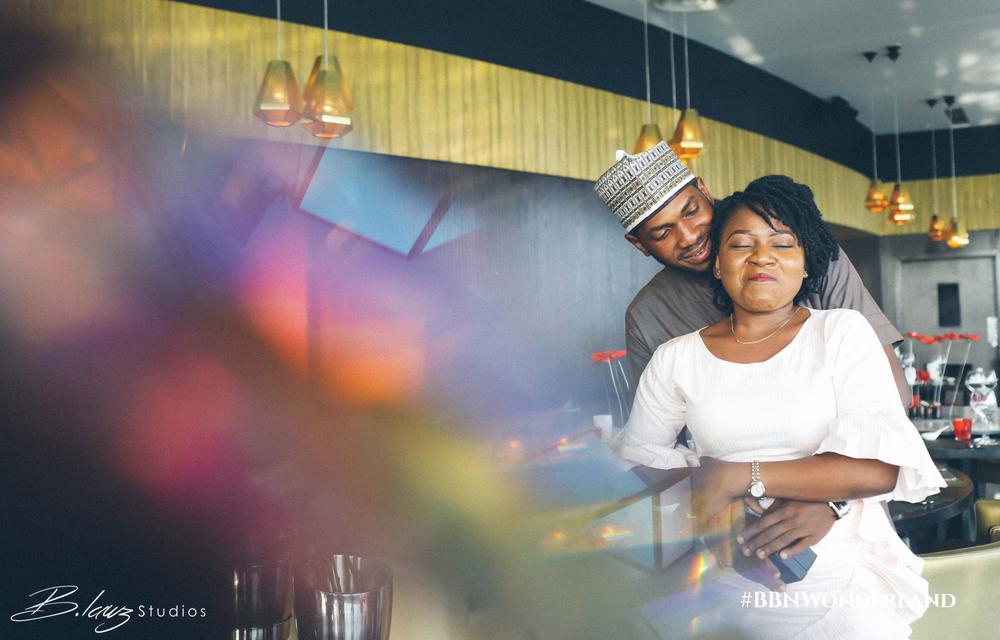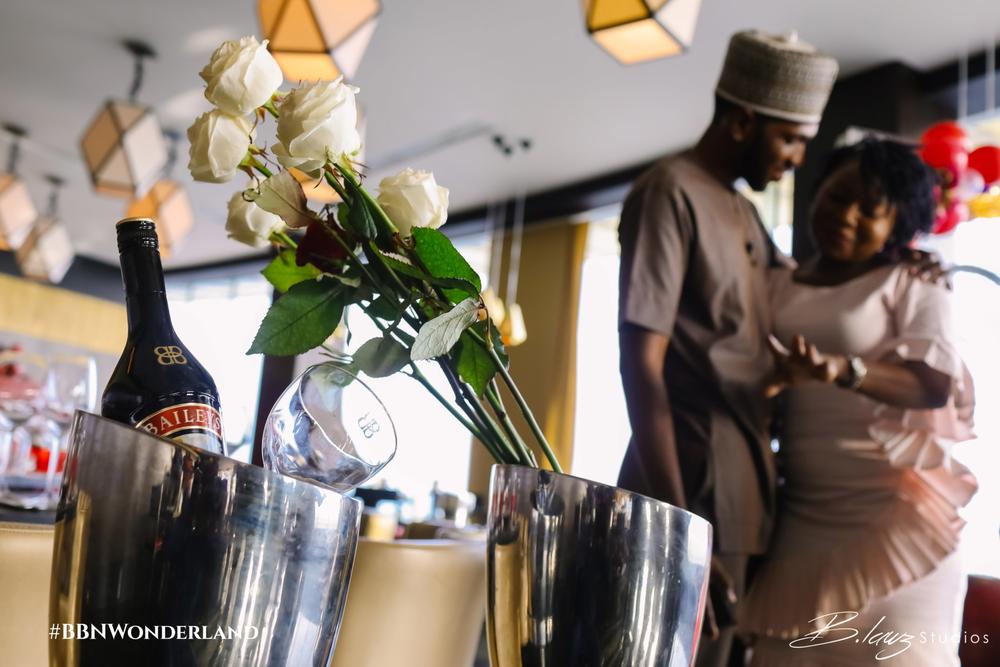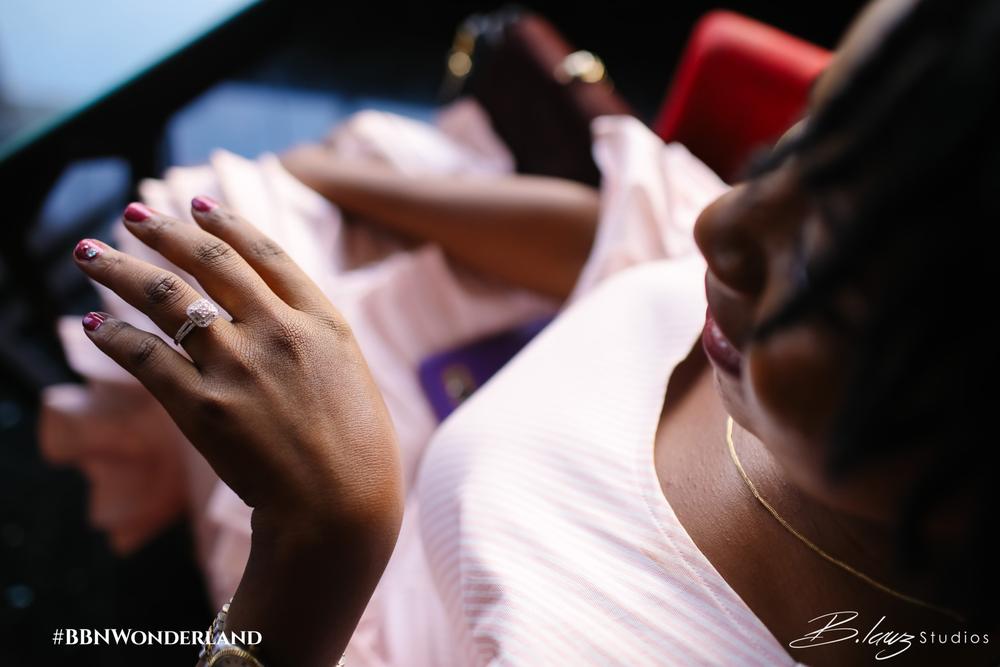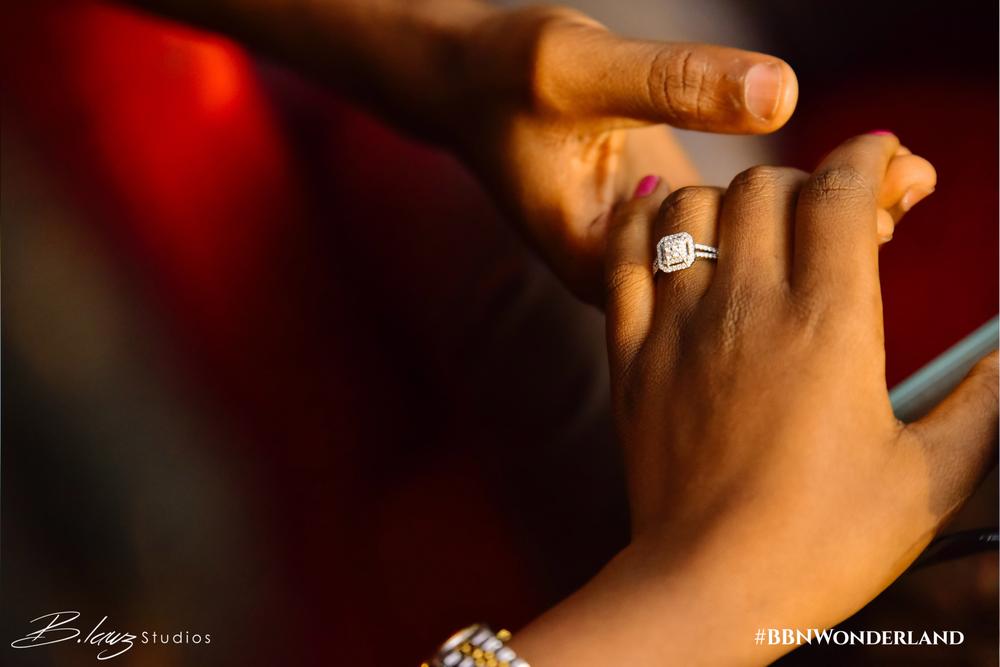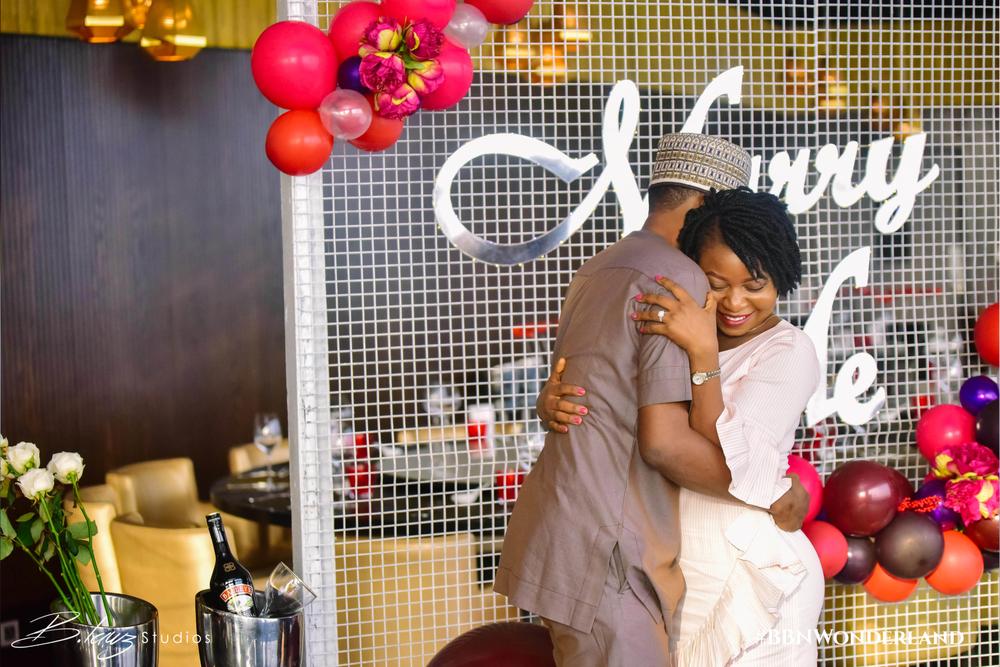 Credits
Sweetened by @BaileysNigeria
Concept & Planning: @bellanaijaweddings
Photography: @blawz
Videography: @lanreeshofilms
Music: @ninocharmaine
Stationery: @koachellah
Location: @ekohotels