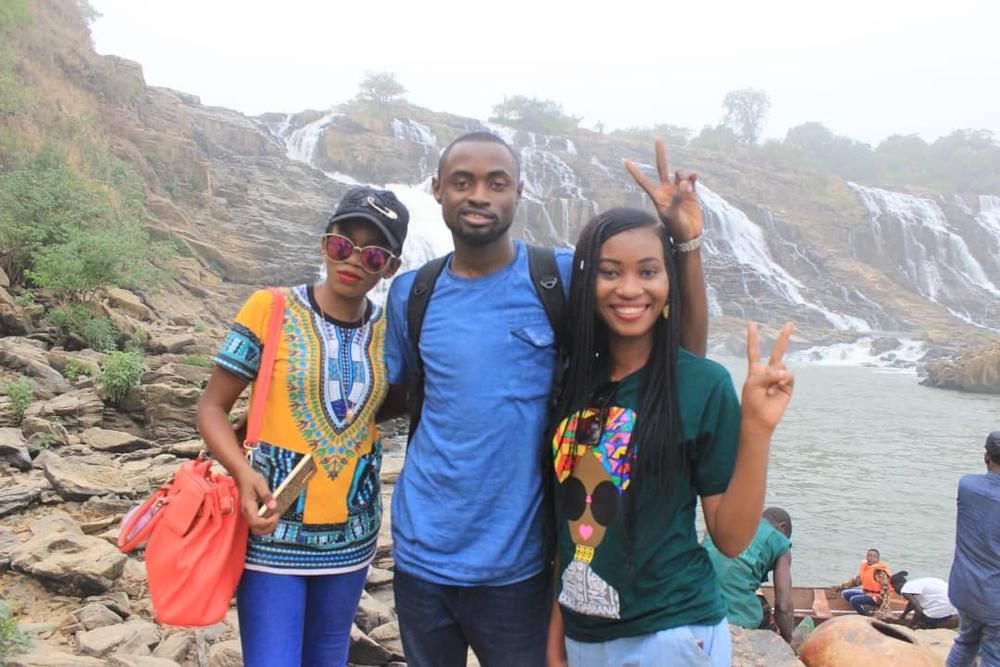 I recently went on a trip visiting 5 cities in 4 days i.e Abuja, Niger, Bauchi, Jos and Kaduna. It was such a fun trip and I am back to share all of the juicy details with you – just in case you decide to have a vacation in Nigeria.
While everyone was preparing for the Christmas celebration, I was feeling very tired and stressed out. I knew I had reached my breaking point when I was having a meeting with my boss and colleague and I just started crying during the meeting… not the silent type of cry but the loud, wailing type. When my colleague asked me what was wrong, I just couldn't explain that I had no reason for crying.
It was simple and I didn't even realize it; I needed time off work to rest and refresh myself.
Luckily for me, @Dimtang reached out to me that night about a group trip to places in the north. The next day, I booked my flight out of Lagos to Abuja to start my amazing journey around special places in the North.
Day 1 – Lagos, Abuja, Niger
My flight was for 6:50am with Air Peace, and I got to the airport around 5am. You know how we Nigerians are very early for our flight; if it is anything else, then Africa time it is.
Anyway, we boarded and we were on our way to Abuja. After a while, the pilot announced that we have gotten to Abuja but he couldn't land because he had visibility issues. We were going to return to Lagos until the weather cleared.
One very Nigerian lady started complaining vehemently saying 'Is it not your mate that lands an airplane when it is raining?'
Shuu… I fear o,  why are Nigerians so impatient? What was the hurry? If this same plane crashes, the same Nigerians will come for the airline.
We went back to Muritala Mohammed Airport in Lagos, waited 45 minutes and began our journey back to Abuja. Again, the captain came on the intercom and announced that we had arrived in Abuja but couldn't land because a VIP was landing and the air field had been closed. That is how we hovered in the air for another 15 minutes before landing.
Sigh…What a stressful flight.
On getting to Abuja and after meeting my lovely travel companions, our first stop was the Gurara Waterfall in Niger state. It took us approximately one hour to get there from the airport, by road.
Gurara waterfall is a sight to behold, it was so beautiful watching the water flow from the very top with such heavy current. It is such a peaceful and calm place to be especially if you are a lover of nature.
All I did was sit and soak in the calmness as the water flowed. There were also fishermen getting their daily meals, some locals willing to carry you or your bags down the slope to the Gurara waterfall, for a fee. Apparently, this place is one of Nigeria's top tourist location and it is being maintained by Niger Tourism board.
Day 2: Jos
We left Abuja for Jos which took us about 2 hours by road. First thing we did when we got to Jos was check into our hotel/guest rooms at ECWA Guest house. Once I got to the room allocated to me, there was a warning in the room saying ' This is a christian guest house, therefore, the following are strictly prohibited – Alcoholism, prostitution, smoking, Gambling and other social vice. If found, you will be immediately ejected'
Hian…so, I cannot take Smirnoff in the room I paid for? ?
Our next stop was the Wildlife Park Jos. Just like the name implies, we were here to see all things wildlife i.e the animals, the vegetation etc. The gate fee was N200 (imagine how cheap it is), we got in and saw animals the animals – Lions, Ostriches, Crocodiles, Snakes, Monkeys, Baboons etc.
There were also picnic centers within the park to eat and enjoy the environment. This a nice place to visit with your family.
Then, off we went to Jos Museum.
This place houses a lot of history and it is an important centre of research into the prehistoric culture of Nigeria. You get to see everything here, and it was such a fun place to be.
Our last stop for the day was to go watch a movie at Jos National Film Institute. Visitors gets to have a little cinematic experience at the film institute. At the filmhouse, there are chairs and a projector projecting the movie on the wall, the way it is done in churches.
The movie we saw was called The Lost Cafe for N1000. It was such an interesting movie about love, betrayal and finding faith again. You guys should check it out.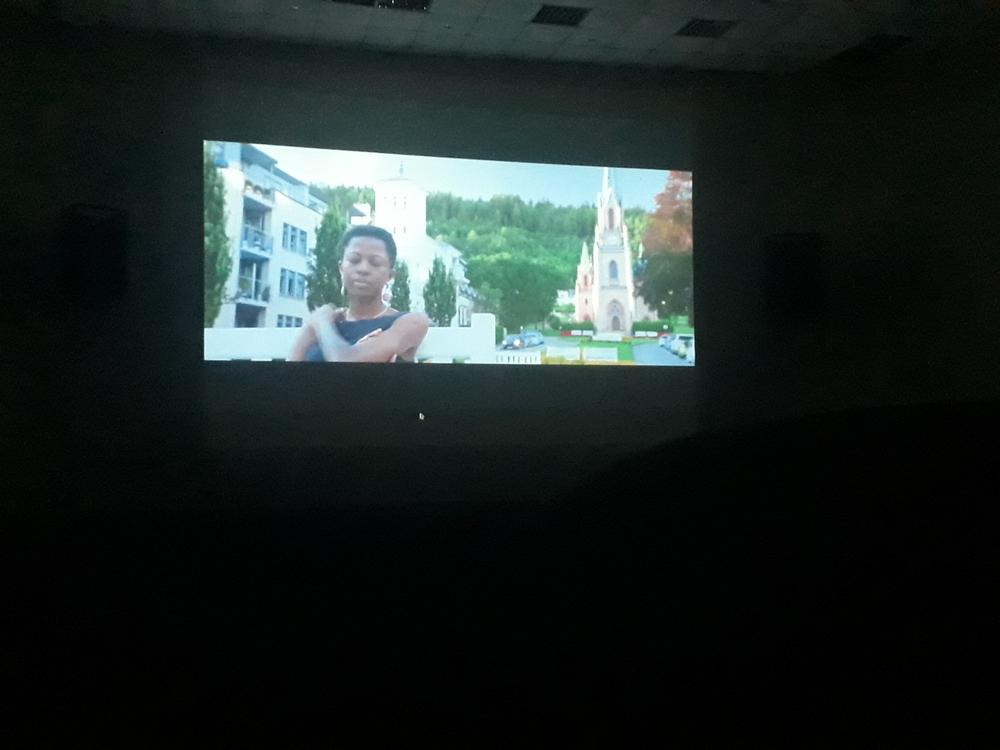 Day 3: Jos, Bauchi
Day three's visit to Shere Hills was one of my highlight of the whole trip. We went hiking, or should I say mountain climbing in Shere hills. Jos is filled with rocks and mountains and hiking is one of the activities Jos people do for fun.
We met with The Hike Team whose speciality is mountain climbing and hiking. What they do is scout the area (mountain) to determine which path to take and ensure it is safe. I must say the hike team is the best at what they do.
Climbing a mountain, going through rocks, tight corners, dark place or seeing how far away you are from the ground is no easy feat, but The Hike team ensured that we were fine. A lot of us cried from fear, almost gave up, slipped, got stuck but eventually, we got to the top of the mountain.
Do you know how satisfying it was to complete the task? I felt so fulfilled, like I had conquered all of my fears. It was so interesting and we were able to do all of this because we had The Hike Team with us.
After hiking, we traveled to Bauchi to visit the Yankari Game Reserve.  I had heard so much about this place and was so excited to be visiting for the first time. When we got to the gate, it took us another 45 minutes to get to the reception. Just imagine how big the place is.
Yankari Game reserve is a resort and a reserve where you can see wild animals in their natural habitat. There is a warm spring with a steamy mist in the morning. There is also accommodation for guests
We went on a safari ride and we saw some animal in their habitat like the Bush Buck, Water Buck, a lot of Guinea fowls and baboons. We were a bit disappointed because we didn't get to see a lot of animals, but the guide explained that we came out for the safari ride late and the animals have probably gone in for the night.
The beautiful part of the Yankari Game reserve are the ancient caves. Apparently, men hid in these caves during the time of slavery and war. The caves came in different size; some are single rooms, some room and parlor, some were story building caves etc.
So, our ancestors were smart people… hmm
Day 4: Kaduna, Abuja
We left Bauchi and traveled by road to Kaduna. Of all the road trips we took, this was the longest, as it took us 9 hours to get to Kaduna. We lost our way sometimes and we argued a lot, due to how long we had been on the road coupled with the dust and harsh weather.
We all weren't in a good mood at all.
This ended when we got to the entrance of Kajuru Castle. What we saw was a real life castle, the type you see in movies and read in books. It was so beautiful.
The castle is located on a mountain, so we had to climb up where we met the tour guide who calls himself 'The Wizard'. The guide took us round the castle which is a resort that offers a 'Home away from home" experience to guests.
The castle is magnificent. It was built by a German expatriate who lived in Kaduna at the time in 1978. The castle took him 5 years to build, complete with the turrets, armoury and dungeon. The rooms are built like dungeons. There is a moat with a crocodile that has been there since the original owner built the castle. There is a swimming pool, a locally constructed sauna, a modern kitchen and rooftop where there are chairs and tables.
The guide also explained that the entire castle is rented out to just one person (who can have a maximum of 10 people). What this means is when you pay to stay at the castle, it will be entirely yours, there will be no outsider.
After we enjoyed the beauty that is the Kajuru castle, we traveled back to Abuja where we got Yahuza Chicken for dinner. I wonder why there is no Yahuza Suya in Lagos. It is one of the best suya I have had in my life. I also realize that Abuja people like meat a lot. They just eat so much of it.
And this is where our journey ended. The next day, we traveled back to Lagos via First Nation and it was such a smooth flight.
This has been one of the most amazing experience and all of this took less than a 100k.
See the break down below:
Flight to Abuja via Air Peace: N21,800
Bus ride from Abuja to Niger and back to Abuja: N4,230.
Bus ride from Abuja to Jos: N3,000
ECWA Guest house: N3,000 (N6,000 per room but was split between 2 people)
Jos Wildlife Park: N200
Jos Museum: N1,000
Yankari Game Reserve: 3,000 – Shared a room
Safari: N1,000
Bus ride from Yankari to town: N1,250
Bus ride from Bauchi to Kaduna: N5,714
Kajuru tour: N2,857 (Tour fee is N20,000 split between 7 people, if you go alone, you will be paying the same 20k)
Bus ride from Kajuru, Kaduna back to Abuja: N2,857
Flight from Abuja to Lagos via First Nation: N27,300
Total spent: N77,208
Please note that we traveled in a group without the aid of a travel agency. Just a group of friends who came together and decided to visit places.
This has been fun and I look forward to having more travel adventure.