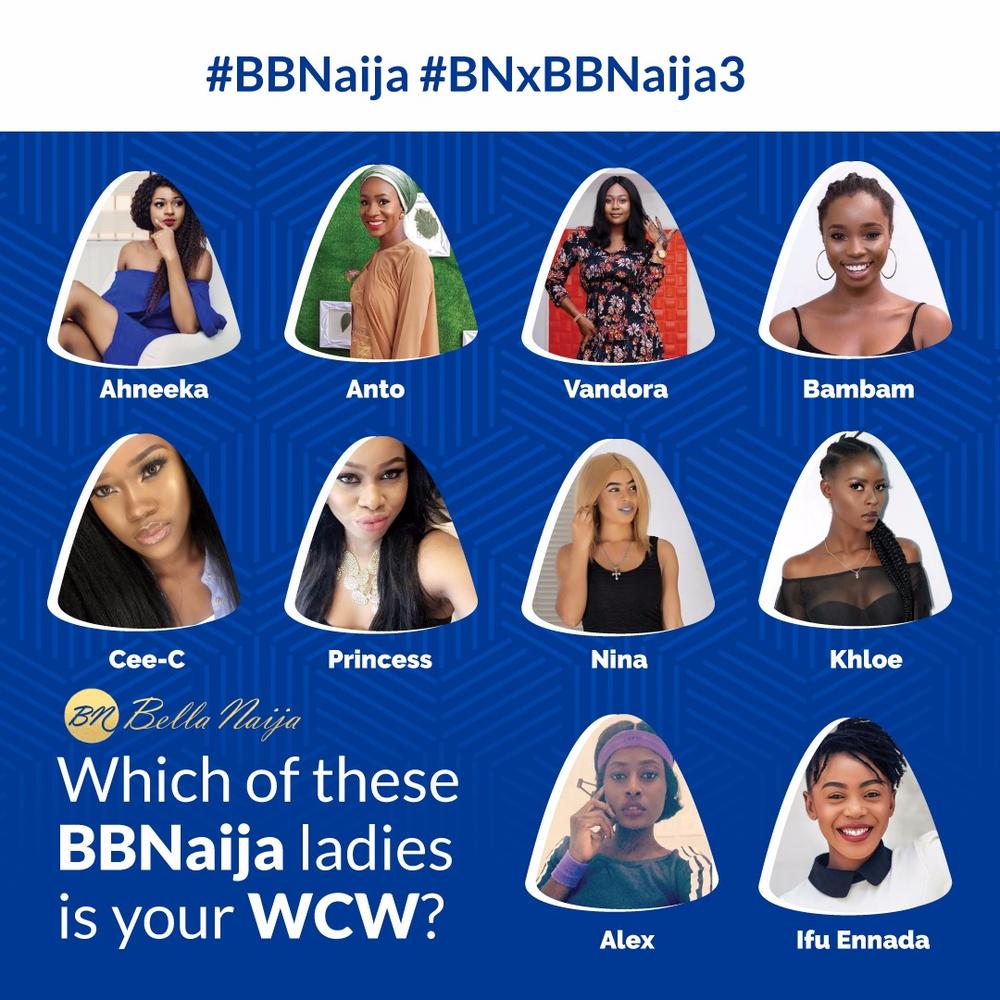 Guys, get in here…choose your WCW!
We saw 10 beautiful women make it into the #BBNaija 3 house Sunday night.
From Nina, to Khloe, to Ahneeka, and actress BamBam.
A lot of these ladies got oohs and aahs as they made their way into the house and we want to know, who are you oohing and aahing for this Wednesday?