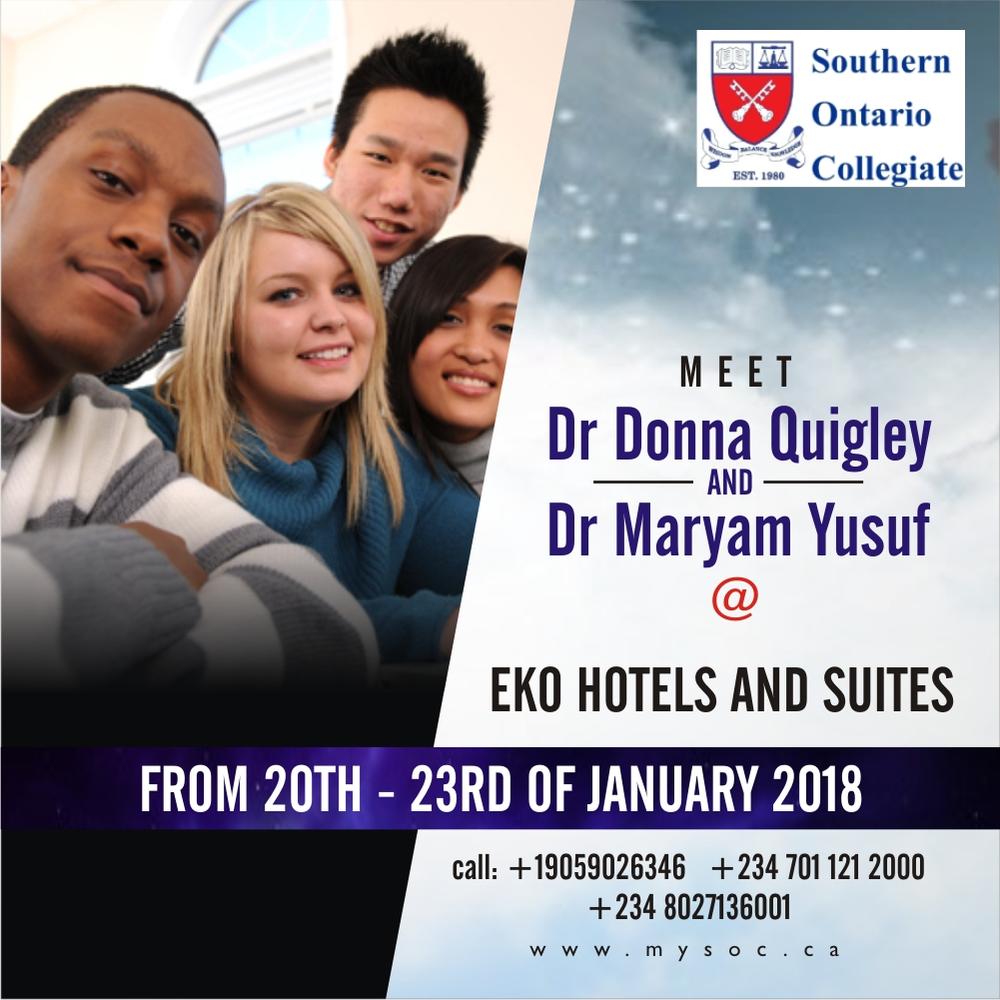 Making a decision for whats next after secondary school for your wards sometimes might be a daunting task, as understandably, you would want to make the best decision.

Southern Ontario Collegiate Canada is open for admission for the next school year and representatives will be around to answer all pertinent questions.
Date: Saturday, January 20th – Tuesday,  January 23rd, 2018.
Venue: Eko Hotels and Suites, Victoria Island, Lagos.

Southern Ontario Collegiate is a warm community and is known to be home away from home.

Come around and have a chat with us to enable you make informed decisions.
Contact details
Website: www.mysoc.ca [email protected]
Call or WhatsApp: +19059026346
Call: 0701 121 2000
Call: 08027136001
Instagram: SOC.Ontario
Twitter: SOC_Ontario
Facebook: www.facebook.com/SOC.Ontario
—————————————————————————————————————-Sponsored Content