Schools in Ebonyi State have been asked to temporarily close down following the outbreak of Lassa Fever in the state.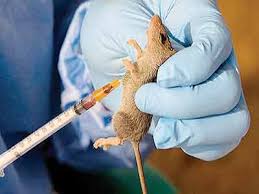 In a statement today to the News Agency of Nigeria (NAN), the State Commissioner for Education, Prof. John Eke, said although the outbreak in the state was not alarming, the closure was part of proactive steps taken to effectively control and contain the spread of the dreaded virus.
First of all, I want to inform you that the issue of the outbreak of the Lassa disease is not an alarming rate, and what we have done is to ensure that we effectively put the spread under control. Again, a woman yesterday was diagnosed positive of the virus and this patient has her children in schools. We believe that one of the best ways to handle the situation is to shut down our schools until we are sure that our pupils and students are safe. The schools will remain shut for seven school days to enable us to monitor the situation and we appeal to parents, guardians and school authorities to comply with the directive.
Commissioner for Health, Umuzuruike Daniel, also confirmed the death of four victims to Channels Television. He said:
Presently, we have 9 confirmed cases and four have lost their lives. Three of them are health workers. The ones that are receiving treatment are doing well. We have four persons in our facilities in Ebonyi and one other person is in Irrua in Edo State were treatment is also being administered.