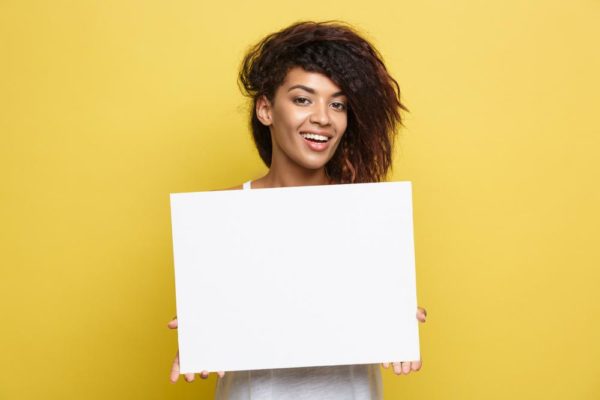 I was having lunch with a friend when the name of one of his co-workers popped up in our conversation. I was fairly acquainted with the lady he mentioned, and I told him a few things I knew about her. I spoke of how she was a high flyer right from her school days, how she earned a double promotion on her former job, how she emerged as the highest scoring candidate in an international certification exam. Generally, she is a well-grounded all-rounder.
I was initially amused at my friend's facial expression to the things I told him about his co-worker, but my amusement soon turned sour when all he could mumble was – "with the amount of foundation she wears on her face every day, I'm surprised she has all these achievements".
*Deep sigh*
I masked my brewing annoyance behind a smile and asked him what he meant by the statement. He then explained that it was quite difficult for him to reconcile the "slay queen" image with her academic and professional achievements. I was eager to help him summarize his thoughts "smart girls don't typically look like that right?"
He nodded in agreement. "Well it's not like if you look nice and fashionable, you are automatically dumb, it's just that it's easier to stereotype attractive girls like that into a particular mold than to see them as high performers on the job. Somewhere at the back of your mind, you wonder – if she puts this much effort into her appearance, how would she be that focused on the job?"
I ruminated over the conversation with my friend for quite a while and decided to ask several of my female co-workers what they thought of it and if they had faced such similar situations.
Naya, my no-nonsense colleague, was quite blunt in her response. "It's a male thing" she said. A guy sees an attractive looking lady and the first thing that goes through his mind is "that's one hot babe and not ooh…that's one smart looking professional.
Come to think of it, why is it that when a guy dresses fashionably and smart, we are quick to assume that he must be good on the job however, if a lady dresses fashionably to work and cleans up real good, we are quick to label her as a slay queen, and a likely average performer?" Naya concluded by saying, "at the end of the day, it's the responsibility of every woman to prove her worth in the workplace."
I would hear those words again at a career development event where a practice head addressed the issue of sexism and sexual harassment in the workplace. I was keen to hear his take on the subject, being a man with so many years of experience in the same profession I was in. He started by issuing a disclaimer, stating that there was no justification for the sexist or inappropriate behavior of men to women in the workplace. He, however, emphasized the need for women to be a lot more assertive in the workplace. I've done my best to summarise his words that day:
"Men will always be men. You can't change a man's instinctive reaction to your appearance and frankly, you have no business with that. Your responsibility as a female professional dealing with all sorts of men in the industry is to maintain your stand and prove your worth."
On hearing that phrase again, I leaned forward in my chair and listened with rapt attention. He continued, "Don't be the pretty girl that goes for a client meeting and has nothing to contribute. Don't be that girl that dresses indecently to work and then cries foul when her co-workers don't take her seriously. Don't ever give anyone the impression that your male colleague can handle a task better than you just because he is male. You will be doing yourself and your other female colleagues a disservice. Never use your appearance as a selling point when engaging a client or dealing with your colleagues. In a workplace where the reward system isn't merit-based, your looks may take you far, but it certainly won't keep you there. At the end of the day, everyone is valued based on the problems they are able to solve or by the quality of work they deliver."
He then shared the experience of one of his protégés who was a senior manager in a consulting firm. She had worked hard for weeks on a client proposal and was invited by the client's executive management team to make a presentation on the proposal. Some minutes before her team was called in for the pitch, one of the clients top management staff called her aside and advised her to allow her male colleague to make the presentation. She was flustered at his explanation that her good looks would be a distraction to the all-male executive management team and they may not concentrate on what she was saying. Thankfully, the lady was assertive enough to explain that she was the one who worked on the proposal and had a good grasp of the solution they were offering the client. Her male colleague who had significantly fewer years of experience would be unable to respond to the client's queries. She then went on to deliver her proposal presentation successfully and closed the deal with the client.
Months into executing the project, the same man who advised her to allow her male colleague make the presentation, called her to his office and apologized to her for his statements, stating that she had earned his respect from her ability to execute the challenging project effectively.
The room was quiet that day as we all took in the words he said that day. I hurriedly scribbled in the corner of my notepad "prove your worth".
Ps: I asked my friend that day at lunch if he also thought I wasn't as smart based on my looks and his response was: "I would have made that kind of assumption too, but your face is too strong for that".
*Deep deep sigh*
Photo Credit: Benzoix | Dreamstime.com