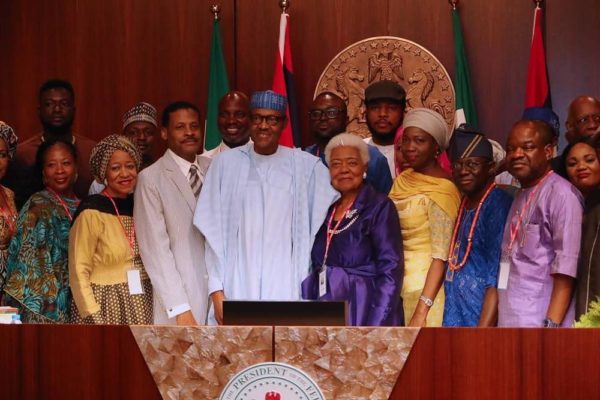 The presidency has responded to the controversy surrounding the award given to President Muhammadu Buhari by persons claiming to be the family of Martin Luther King Jr.
Naomi Barber King, widow of MLK's youngest brother, A.D. King who died in 1969, awarded the president with the National Black Excellence and Exceptional African Leadership Award.
The King Center, the official memorial to MLK, on Wednesday however distanced itself from the award.
The award was not given by or at the request of The King Center, or by the children of MLK, The King Center wrote.
According to Sahara Reporters, Abdurahman Balogun, media aide to Abike Dabiri-Erewa, Senior Special Assistant (Foreign Affairs and Diaspora) to Buhari, has said a member of the family endorsing Buhari for 2nd term is the root of the problem. He said:
After two days in Nigeria, one of the members apparently granted an interview which was seen as being political, asking Nigerians to give President Muhammadu Buhari a chance to continue his good works especially of fighting corruption in Nigeria.

As a non – political group, he was asked to refute the statement, which he refused to, insisting that was how he felt , and it was his personal opinion, not that of the family nor the center, of which he is a board member and was the Chief Operating Officer for over five years.

This may have led to some arguments among them, which they have said they will resolve when they get back to the US., which apparently led to the tweet being circulated.