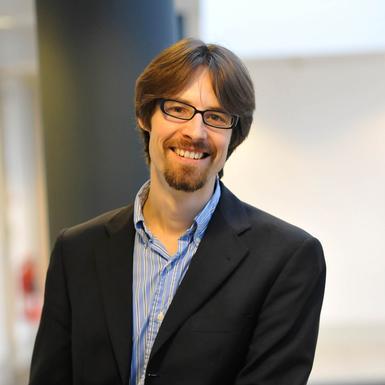 If you are looking at developing innovative human capital, creating a culture of excellence, achieving sustainable first-class performance and securing a superlative competitive edge, These Executive Minds, TEXEM, UK can help accomplish all these and more!
Join world-renowned Prof. Christian Stadler of Warwick Business School who will be sharing insights on how you could stimulate organizational success, unlock sustainable corporate growth and achieve optimal value creation. His book 'Enduring Success. What we can learn from the History of Outstanding Corporations' was listed as one of the world's top 20 Management titles. 
His clients include Shell, BP, Accenture, HSBC, AXA, IBM, and Standard Bank Group and his work has been published in Forbes, Harvard Business Review and CNN, BBC, Al Jazeera, New York Times, Wall Street Journal, Financial Times, and Bloomberg Business Week.
Professor Christian Stadler said "Watching Germany wipe out Brazil at the last Word Cup made one thing clear: well-organized teams win even against those with the most celebrated stars. In business, you are in a similar situation. You might be lucky once, but sustainable competitive advantage can only be developed if you 'get organized' – which means you develop a strategy.
Christian Stadler, a strategy professor at the University of Warwick and author of award-winning 'Enduring Success' will show you how to beat expectations today and have an eye on the future, how you can fight bureaucracy and accelerate growth, and how to develop principles that helped both big players and small start-ups to outsmart competitors. Among other insights, you will learn how to:
Master innovation and execution: Glaxo turned a me-too-product into the world's best-selling drug

Fight bureaucracy – Keep things simple: cool things happened when Jack Abraham ignored eBay procedures

Passion for the frontline: Frank Wang Tao, founder of world leading drone manufacturer DJI was obsessed by helicopters since elementary school. He still is.

Be a great boss, but not a charismatic one: Daimler was set for greatness but never made it thanks to Edzard Reuter.
Date: Wednesday, March 14th & Thursday, March 15th, 2018
Venue: Eko Hotel, Victoria Island, Lagos.
Topic: Strategies for Growth, Profitability and Excellent Service Delivery.
Cost: £1500 (N750, 000 payment accepted in Naira).
For Enquiries, contact:
Nonso: 09060020525
Dr Alim Abubakre: +447983128450 or visit www.texem.co.uk
Testimonials
Highly interactive and very practical. High profile speakers with excellent pedigree and track record of professional achievements. Provided networking among participants. –Previous TEXEM delegate Dayo Babatunde (Senior Partner, Ernst and Young, Nigeria)
The content of the program has been rich and educative, refreshing, enlightening and thought-provoking. I enjoyed this program and I am looking forward to another program.- Previous TEXEM delegate Andy Uwejeyan (Managing Director A&J Construction Company Ltd.)
Today we have learned a lot. I would recommend this course for people in government and in the private sector. We have been able to understand the importance of sustainability to strategy and performance.- Chimenum Mpi – Head of Administration – River State Internal Revenue Service
———————————————————————————————————————————————————————————-
Sponsored Content