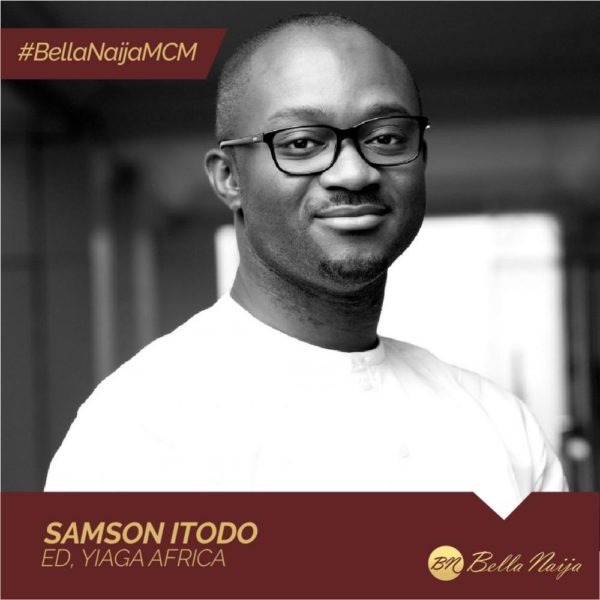 More than 60% of Nigeria's population of over 190 million are under the age of 35, enough to influence any political decision in the country. Nigeria's youth do not just have the strength in numbers, but the energy and resilience to drive the nation's development. However, the country's youth has not been seriously involved in the electoral as well as policy decision making process.
Our #BellaNaijaMCM this week, Samson Itodo, is leading an organization – Youth Initiative for Advocacy, Growth & Advancement (YIAGA) – to get youths involved, as well as make their voices heard. What started as a student discussion group in the University of Jos over a decade ago, discussing student unionism, human rights issues, and promoting student enlightenment, grew to become a nationwide youth focused civil society organization that has built a reputation in elections, democracy and public accountability.
YIAGA AFRICA is a youth-based non-governmental organization that promotes democratic governance, human rights and youth political participation. It focuses on in-depth research, capacity development and public policy advocacy.
YIAGA has successfully pushed for the passage of the Not Too Young to Run bill which reduced the age limit for electoral offices. It is also pushing for presidential assent on the bill.
Through its education and enlightenment campaigns, YIAGA is leading youth action in governance in Nigeria.
The organisation is working to "be a frontline youth organization promoting democratic governance, human rights and youth political participation."
Through capacity-building, research and public policy advocacy, YIAGA AFRICA is educating and empowering the youth in order to promote participation in democratic and governance processes.
Samson was the pioneer National Coordinator of the first Youth coalition on constitution and electoral reform in Nigeria – Youth Alliance on Constitution & Electoral Reform (YACORE).
We celebrate Samson for devoting his life to contributing to building Africa's future by empowering her youth.