Akiin Shuga teams up with Cobhams Asuquo for New Single "I Can Walk" | Listen on BN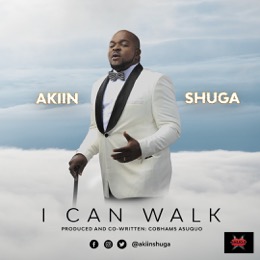 Foremost band leader of the Shuga Band and National Rotary Polio Ambassador, Akiin Shuga and sensational music producer, Cobhams Asuquo are out with an inspirational hit single titled I Can Walk.
The song was co-written by the legendary Cobhams. I Can Walk by Akiin Shuga gives the strength that is required at that challenging time; a song of hope dedicated to polio survivors and everyone who has been scarred, marred or shaken in the travails of life.
Akiin who suffered polio at the age of five rose above his disability to found Nigeria's leading band, become a husband, father and polio ambassador, and many things to different people. Known to be a source of inspiration, Akiin embodies the saying 'there is ability in every disability' and with his new song, he hopes to bring hope to as many lives as he can touch.
Listen below: