#BBNaija – Day 77: The Closet Stories, May the Best Team Win & More Highlights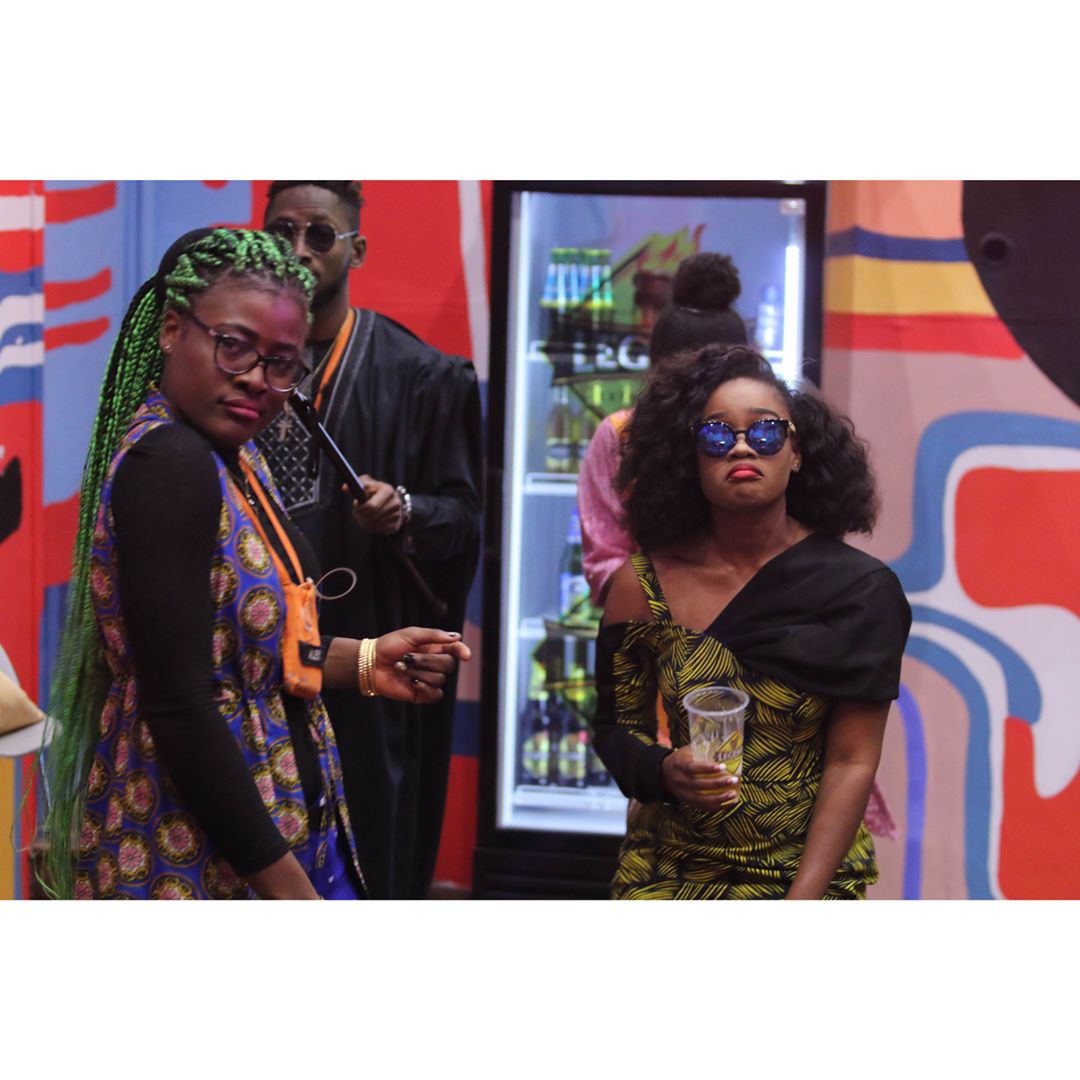 Did you watch day 77 of the Big Brother Naija 3 reality show?
If you missed it, we've got the highlights for you!
..
The Closet Diaries
From laughs to quarrels and many things in between, the closets in the Big Brother House have seen it all and for Tobi and Alex all they can do is laugh.
Soon after the party, the duo who've since been joined at the hip, took time and reminisced on all they've seen happened in that particular space.
A Thought Bench
Apart from Alex and Tobi, other Housemates also take time to chill at the closet area, whether as a collective having chats or alone listening to their thoughts.
After the party, Anto took some moment to just sit in-between the closets and she looked far in thoughts, just like as she was at party.
Also, Cee-C had her moment in the closet space and just like her fellow Housemates, Anto, for a moment she was in deep thoughts.
Seeing that both are up for possible eviction, could it be worry that they might leave or it was just random thoughts going through their heads?
The Sentiments in the Bracelets
While states use lighthouses to mark their oceanic atolls, Lolu and Tobi seem to have opted for bracelets to mark their emotional atolls, and we'll tell you why.
Hearts Worn On Wrists
Lolu wore his wordsmith charm as cologne and gunned for Anto almost at first sight; with his intellect flavored advances seeming to appeal to her on different levels. All this courting and smooth talking took place in full view of the bracelets he'd worn since inception and according to his mini heart-to-heart with Alex, they were a gift from a young somebody who seemed to have been cupping his heart. Their sentimental value was further confirmed by a very emotional diary session during which he reminded this 'special' person that he loved them regardless of what happens in the House. Regardless!
I don't Wanna see Them
Despite her very blatant and often tough-love coated resistance to Lolu's advances, Anto was literally shoved not only by the fact that he had led her to believing that she was about the only apple of his eye, but by the fact that whatever he had going on outside was sealed with a couple of bracelets that he'd been wearing while courting her; which is probably the reason why she had him get rid of them.
The Seal of Love
Just like Lolu, Tobi seems to have placed heavy amounts of sentimental value on bracelets because if this was a crime, he'd be convicted for two counts. The first having taken place during his smitten phase. He'd clearly fallen hard for Cee-C and while there wasn't much to give, his black beaded bracelet was all he could offer. She too was very receptive because despite the constant quarelling and bashing, she wore the bracelet faithfully.
The Friendship Seal
Not even by the trajectory of the wagon can we categorize this second count because Tobi seems to have found in Alex the amount of comfort a guy  only ever finds in a romantic partner. While theirs is 'not-so-obviously' only a friendship, Tobi poured his 'appreciation' into decorating Alex's wrist with a golden bracelet he'd apparently been given by his father. A gesture obviously only extendable to those one holds within close emotional proximity, and judging by the velocity of this wind, Alex has earned herself a special pedestal in Tobi's universe.
May the Best Win
One Last Try
Biggie called the House into the Arena, where ten suitcases were lined up, awaiting for the eight remaining Housemates to open them. The aim was for Housemates to secure another Wager victory, in light of a slight twist: each suitcase contained a small gifts, but only one held a cash reward. Biggie instructed Housemates that whoever opened the suitcase containing the money reward would have a claim on the reward, yet also automatically imply that the entire House lost the Wager.
Hanging in Suspense
At the sound of the buzzer Housemates came forward and had two minutes to take position behind their chosen luggage. The suspense kept everyone on their toes, as they touched, lifted and shook the cases in their hands – all in the full awareness they were not to open any until instructed so by Biggie. Then Biggie instructed Housemates to open their numbered suitcases to reveal the content.
It's Not Over Yet
While Nina and Tobi had difficulties opening theirs, Miracle looked unsure whether to smile or not upon learning he had won a two hundred thousand Naira, for it also meant the entire House had lost the totality of their Wager. Meanwhile Biggie had called Lolu, Tobi, Miracle, Nina and Alex back to the lounge, leaving Anto, Khloe and Cee-C standing in the Arena, waiting to find out their fate.
The Grand Exit
Anto and Khloe who had been voted back into the House to great acclaim by the #BBBringBack campaign have come to the end of their Double Wahala dream. Just a few days ago, the two had been speculating about the possibility of not making it to the Finale.
For Khloe, tonight marked her first Eviction. Khloe, one of the two Housemates to have been Disqualified earlier in the season and Anto had returned into the House determined to give the best of themselves. While Khloe's sensible and caring side came out more, Anto's leadership and vulnerability will remain in the BBNaija chronicles.
For some reason, Lolu had also anticipated his own Eviction having confessed an unusual nervousness. The self-effaced geeky Housemate had entered the House with his simple and unpretentious manners that could nonetheless not be discarded by any of the other more flamboyant characters. If anything, thanks to his irresistible brains, Lolu has offered a sweet revenge to all those whose need for love has gone unfulfilled by winning the minds and hearts of his peers.