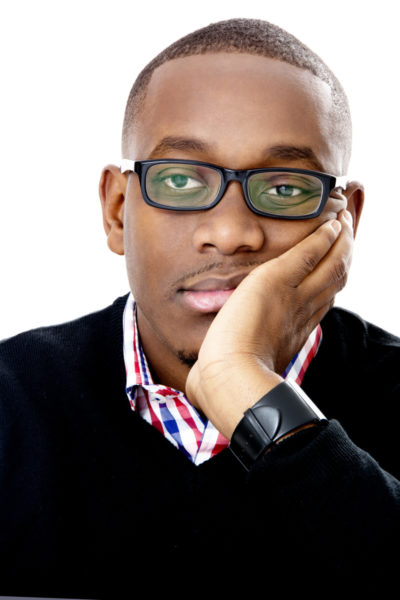 "We are in trouble in this country." "Nigeria is a lost cause." "Things can never getter better in this nation." These are comments made by Nigerians on a daily basis.
Recently, a comedian made a trending comment: "Make we just sell this country, share the money. Make everybody go another country. Things no dey work again." It was meant to be a joke, but it heavily revealed the thoughts in the minds of most Nigerians today. It sounds harsh, but when you consider the situation of things in the country, you realize that these comments are not entirely baseless.
In an ideal world, all Nigerians should stay in Nigeria and try to make her a better place. But the truth is, Nigeria is far from ideal. We are still held back by so many issues, issues like:
corruption – more often than not, we see undeserving people take the cake by doing minimal effort. A qualified person shouldn't have to sit back and watch himself getting rejected for no fault of his own.
Poor quality of education, especially technical education. Nigerian schools are more focused on rote memorization than actual learning and the curriculum does not match the reality of today.
The disrespect for labour jobs and unemployment – the job market is saturated and finding a job can be a challenge. Even when you do get the job, you can be a victim of office politics wherein you can't grow yourself with the organization, but only have the option of being a stooge to your superiors.
We cannot ignore the political drama. Nigerian politics is nothing but a big mess filled with illogical and illiterate goons who just want to get power and become rich. They do not have any vision for the country and can't be bothered to do anything for the country either.
Ridiculous government policies.
The VIP culture where music artistes, movie stars, footballer etc. are literally worshipped as gods. They are treated as VIPs everywhere, so every young adult now wants to be an actress, a musician, e.t.c… or just "blow"
 The nosey and judgemental society that has no clue how to respect personal space. Everyone wants to know what your salary is, why you aren't married yet, etc.
The poor infrastructure and lack of amenities
Too much emphasis on tribes, ethnicities and religion
Security issues including boko haram, IPOB,senators who steal Maces in broad day light, e.t.c
Certainly, these issues are enough to get anyone packing and leaving. either legally or by fraud. The preferred destination is always the UK, U.S.A , Canada and now even Australia, as these countries portray a better life. They offer so many advantages, including a better quality of life. There is access to good food, infrastructure, public transportation, roads, etc; equal opportunities for everyone and a work-life balance (Companies and employers understand the importance of personal life); decent income; less judgemental people; less political drama and less corruption. People migrate to reap the benefits of these already developed societies as opposed to struggling in their own hometown.
But then, you have to ask: does migrating solve the problem? What if the problem is not in the country's system but in the citizen who is not willing to abide by the rules and wanted to blame the system for his contraventions? Just a thought.
Nigeria has its own hard problems and so do all these other "green pasture" nations. USA for instance has a shooting epidemic. You could wake up one morning and randomly drop dead by gunshot on your way to school, work or just a mall. Besides the shooting even, the general murder rate is far higher than in Nigeria. Youth unemployment is heavy in many countries in Europe including Spain & Italy.  Japan has been having a long term demographic problem leading to one of the longest economic recessions seen anywhere in the world.
Other parts of the world have their own issues too, these is no single area that is without its hard questions. if you are planning to go abroad to get away from the problems in Nigeia, then you are definitely going to get stuck with some new problems there! No country is perfect, it has to be made perfect."
Like they say, the grass is always greener the other side. The only reason you see your country's flaws is because you know it like the back of your hand. You are well-acquainted with its flaws so, it is now hard to see the other side of the coin- its beauty. Motherland always has an advantage to the citizens born in that country. Foreign land will always be foreign, and once the euphoria of being fresh off the boat wears out, you realize that happiness just does not come merely because you changed your country. Happiness is mostly a function of your inner self. Restless minds will be restless no matter what.
These issues and problem that you want to escape from was not brought by aliens, but by you and me;  only "we" can fix it. Our country is our home. That is where we belong.  Let's stay and fix it.
Photo Credit: Dreamstime