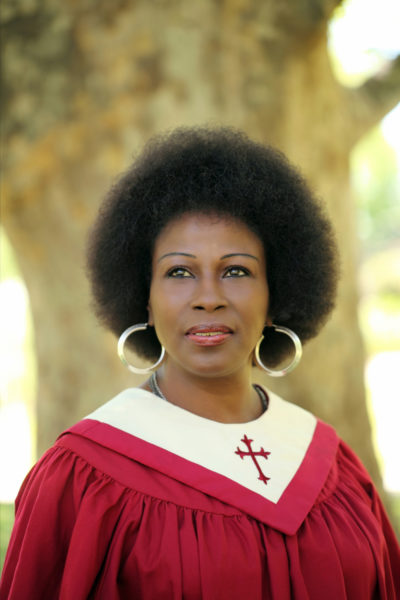 The connection between religion and politics has always been incontestable;  people have the tendency to politicize religion and religionize politics. The Nigerian people are no exception. Religion has taken a position of importance in the country's politics. And this is understandable as Nigeria is vast with religious diversities which are intertwined with political activities in the country.
There are three dominant religions in Nigeria: African Traditional Religion (ATR), Islam and Christianity, and these ideologies of these three religions allow for interaction between religion and politics. Islam and Christianity however, take the centre stage. Both have profoundly reinforced regional and ethnic differences, making stability for the country more difficult. This does not mean that African Traditional Religion is relegated to the background though. A number of Muslim and Christian politicians, privately and secretly consult the priests of the ATR, especially when it comes to political agreements and business contracts. But, ATR is not such a strong factor in the moulding of state policies, e.t.c.
Usually, there are three ways in religion impacts politics: direct involvement of religious men in politics, fusing the two (religion and politics) as one, and subjecting of politics or government to the doctrine or laws of religion, thereby carrying out politics or governance along the line of religious doctrine, ideals or laws.
In Nigeria today, it is rather difficult to hold a public office without being affiliated to a religion. Politicians make use of the power rooted in religion, not only to achieve their aims, but also to subjugate their opponents and to legitimatize their religion. It is not secret that politicians openly advocate religious sentiments in campaigning for public support.  While these political office holders misuse religion as a tool to get to power, religious leaders seize the opportunity to gain from those who hold public office. In the 1999 elections, Pentecostal Christians openly supported Obasanjo's contention under the umbrella of the People's Democratic Party (PDP), and after Obasanjo was elected president, Pentecostal leaders conducted an all-night prayer meeting for him. This gesture was politically endorsed and rewarded with the construction of a chapel in the Presidential Villa, the seat of national politics.
Again, people vote according to their faith regardless of the capacity of the candidate to lead the country. It has been common practice in the southeast. In the last elections, catholic priests in Anambra State openly charged their members to vote for Peter Obi (former governor) because of his religious inclination.
APC candidate, Gen. Muhammadu Buhari (rtd), scored the highest vote in the 2011 presidential election in Jigawa State, polling 665,994 votes to beat his closest rival, the People's Democratic Party (PDP) candidate, President Goodluck Ebele Jonathan, who polled 419,252 votes. During the announcement of the result at the INEC headquarters in Dutse, the presidential election Collation Officer for the state, showed that the total votes cast were 1,214,774, adding that the total valid votes were 1,140,766.
According to him, Nigeria is governed by the constitution, not by any of the holy books, because party politics goes beyond religion and tribal consideration.
We have to consider the role of religious leaders and political associations, in our quest for a better Nigeria. So, let's talk about it, BellaNaijarians, how much of your religious inclinations affects or influences your political stance?
Photo Credit: © Jeff Cleveland | Dreamstime.com