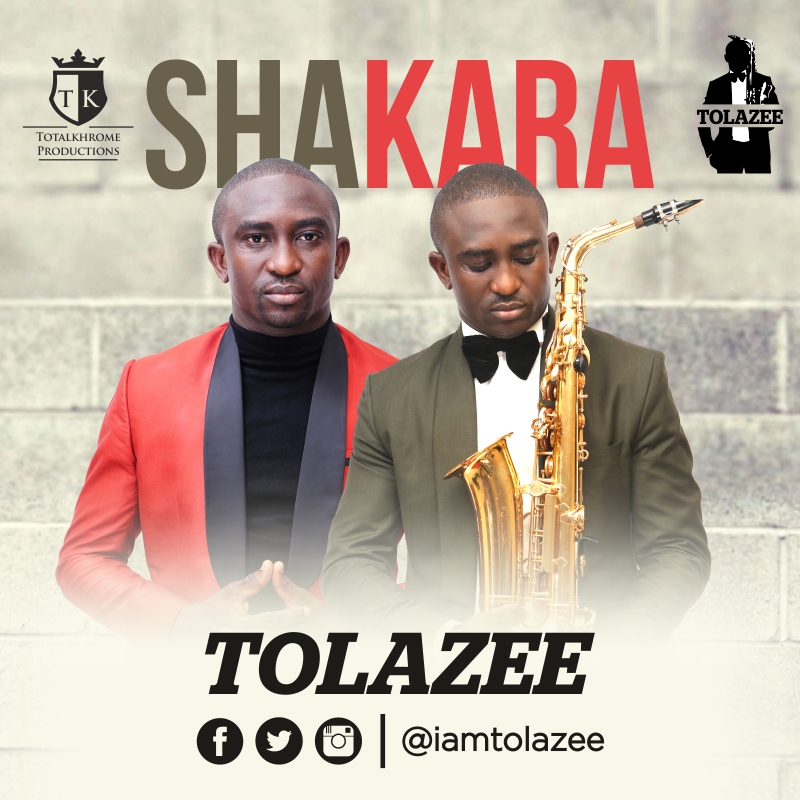 Tolazee who has recently been serenading fans and listeners of his music with snippets of songs off his forthcoming EP has indeed crafted a new music genre aptly named Saxfropop in a bid to give us a better understanding of his art.
The word Saxfropop was coined from the words – Saxophone and Afropop. It is an infusion of Saxophone in the Afropop music genre from a combination of his Saxophone playing skills and his ability to construct and sing beautiful afro-pop music.
When asked why he made the decision to infuse Saxophone in afro-pop music, he said,
Many saxophone players/saxophonists have always done Smooth jazz, Traditional jazz, Beepop etc but most of these genres are not really dance-able and groovy enough for people – Africans especially.

I like to ensure that people enjoy the smoothness of the Sax while being able to dance; I also want to stand out in the Entertainment industry as the Saxophonist who makes sure that you can also turn up with the Saxfropop music genre.
The Saxfropop EP project which is going to feature a lot of diverse and beautiful music, promises to be an amazing and new experience for fans and followers of his music, as well as Nigerian and Sax music lovers in general.
Listen to his new single, Shakara below: