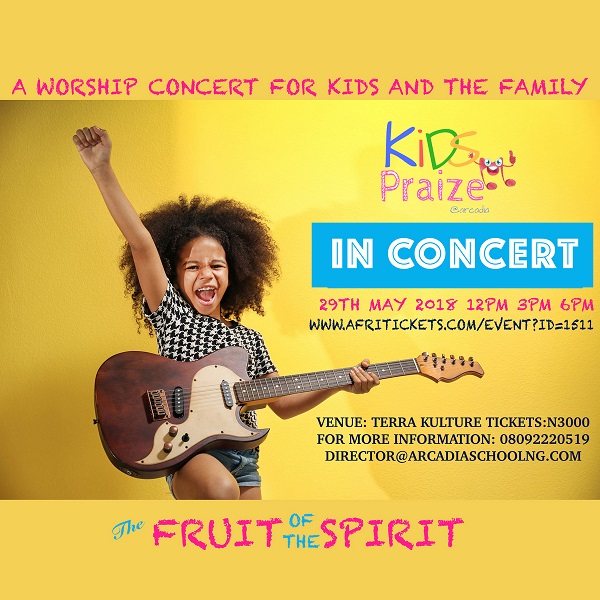 Kids Praize Fruit of the Spirit Concert is an exciting event, hosted by a dedicated committee of Lagos locals who all share a passion for making sure that children have a firm foundation in their Christian faith through wholesome entertainment and events in the community. A percentage of the proceeds will be donated to our partner charity organisations.
The concert combines upbeat exciting music that kids can fully participate in with short skits demonstrating each fruit of the spirit (Love, Joy, Peace, Patience, Kindness, Goodness, Faithfulness, Gentleness and Self Control) by the cast which is a combination of adults and amazing children. The event will feature entertainment by a number of established and rising young stars. Guests will also be able to take part in the show with opportunities to win prizes. The event features an intermission where the children can also get snacks and drinks.
There will be three shows on the day and these are the details:
Date: Tuesday, May 29th, 2018
Time: 12.00 pm, 3.00 pm & 6.00 pm
Venue: Terra Kulture, 1376 Tiamiyu Savage St, Victoria Island, Lagos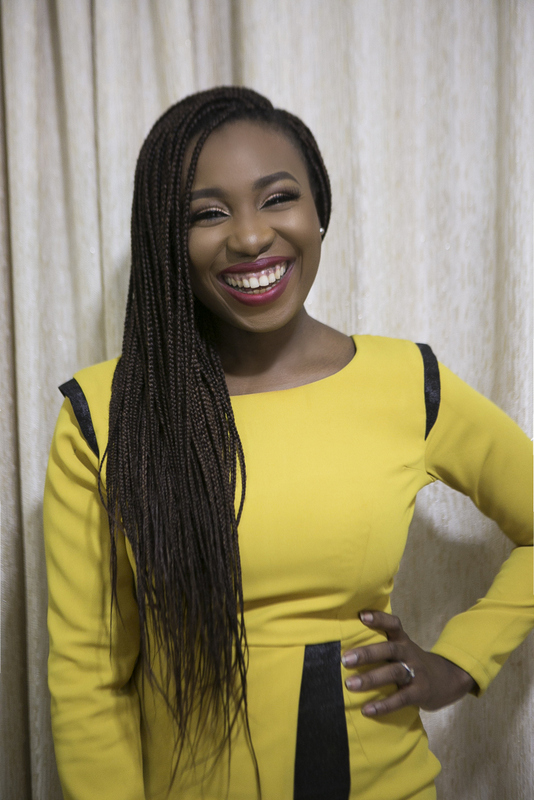 Founded by Enimien Etomi Inegbedion, Kids Praize provides an opportunity for kids aged 0 – 12 to worship, praise and see God's word in action. Our mission is to nurture the faith of the next generation, the leaders of tomorrow! At Kids Praize Club, we are building a community where children can pray, hear God's word and learn about their faith in a fun way. We want to partner with and equip parents to raise a generation of children who know who they are in Christ and live in the purpose they were created for.
There is limited wholesome entertainment for children and families and Kids Praize aims to engage children and introduce them to the concepts of faith in a fun, age appropriate and current way! Through the year there will be several other activities that add value and impact the youth in a positive way. This firm foundation will go a long way in ensuring that our youth grow in faith and have a firm understanding of who they are so that they make the right choices as they become independent adults.
You can purchase tickets at www.afritickets.com/event?id=1511
—————————————————————————————————————————————————————————————————-
Sponsored Content