Make a Wish & HP will make it come True! Find Out how to Win these Amazing Prizes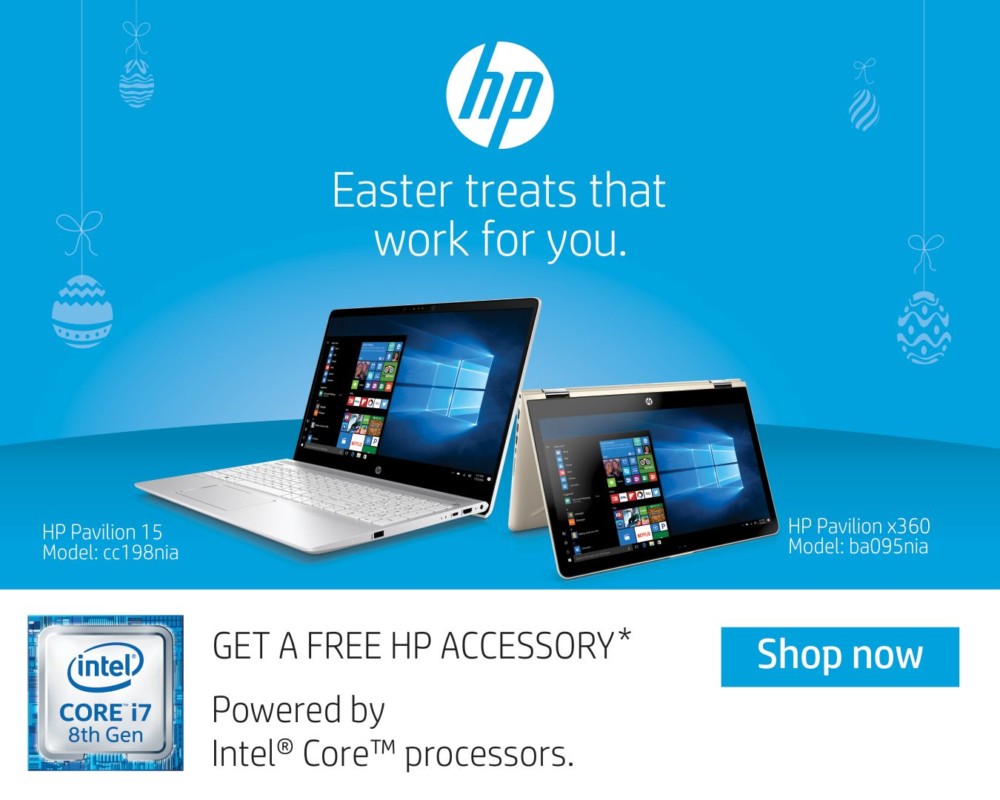 This season, HP is giving lovers of its brand a chance to go home with amazing prizes in its 'Easter Make A Wish  promo. There is something for everyone with fabulous offers on a selection of HP 15 Pavilion series, HP Envy, HP Spectre, and the new super exciting HP Power Pavilion Gaming PCs.
You also get a chance to enter the ultimate giveaway raffle draw to win prizes worth 350,000 naira! All you have to do is buy any of the HP Envy or HP Spectre PCs, get a raffle draw ticket and make a wish. Visit any of our participating stores (Spar, Office Everything and Office R US) and get free HP accessories when you shop.
HP Partner Stores
OfficeRUs – Visit Our Site or call 09098882499
Spar – Call 07080653800 for more
Office Everything – Visit Our Site
——————————————————————————————————————————————————————————–
Sponsored Content