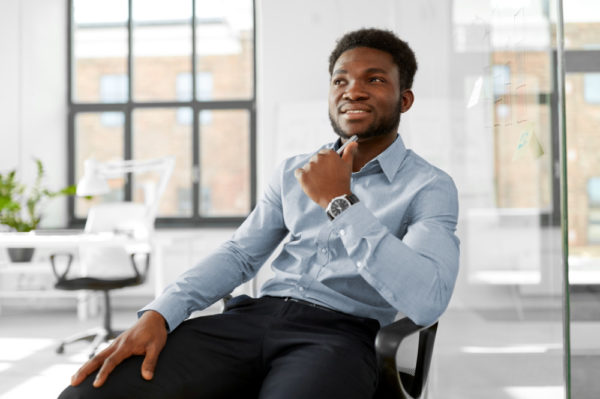 I recently clocked three years working with a market leading group within the maritime industry. During this spell, I have been privileged to learn a lot from the company, colleagues, travels and my past and current managers. Over the course of the next few notes, I would be sharing key personal development lessons from the journey so far. Hoping that in one way or the other, these lessons and experiences would help to shape/guide the path of someone out there about embarking on or currently involved in the 9 – 5 journey. It would be my pleasure to equally learn from your experiences and read your thoughts.
Lesson 1
When faced with a challenge, business situation or problem, the blame game and finally saying "I told you so" is sometimes gratifying, but you always have to keep the big picture in mind. Isolate the differences, root causes and arm yourself with intelligence and facts to provide solutions, short/medium/long-term. Short term fix being the barest minimum.
Lesson 2
Knowledge is not given, it is taken. You need to constantly stay hungry, engage your peers/superiors/subordinates and probe for answers/guidance per time. This is how you gain insights/skill to deliver on and off the job and develop personally.
Lesson 3
Your manager is there to guide you and the team towards a goal, but they need you too. The earlier you learn to help them, the better for your learning and growth… and the more the responsibilities that come.
You need to be that value driven member of their team who can independently sub lead and guide actions/projects/discussions to a logical and respectable conclusion. Help needs help!
Lesson 4
Understanding your turf is key. So, please try to map your stakeholders, especially the key ones. How do they think? What moves them? Their end game per time? Their messaging and context? How do they work? Putting all these into a dossier helps you to function properly and manage complex, multifunctional and sometimes culturally diverse situations. So, go mapping! 😂
Lesson 5
More responsibilities don't necessarily mean more work and unfair appropriation of responsibilities. It's simply an avenue to build capacity, grow and build stamina while also seizing the opportunity to validate the stuff you are made of. It's never fair, but then again life deals hard. We can be more, we can do more. They will all become routine in no time and you will be personally yearning for more.
Lesson 6
Perception moves like wildfire, spend time building one, don't fake it but endeavor to build a substantial perception. While delivering on the job is ultimate, you must be able to sell a perception that reflects the quality of the good work you are doing or hope to be doing soon.
It's also important people see you as someone that knows his/her stuff and they can work with as part of the same or cross-functional team.
Lesson 7
To win the respect and ears of people, you must be able to speak objectively, with facts and for both sides of the coin, while perhaps leaning towards one more. You don't just pick a narrative or a data point and run with it till the last breath. Where you can't lay your hands on some usable data/logic, do more of listening and learning, note down talking points for future reference, research and improvement areas.
Lesson 8
While a substantial chunk of your professional identity might and would be a reflection of the composition of the managers, peers and colleagues you have worked with in the past and present, it is crucial you keep some for yourself. You need to have a unique identity known and recognizable to all. It could be the little things like how you communicate, convey your message by email, dress code, how you spend your lunch hour, the discussion topics you are known for and passionate about, etc.
At the end of the day, these are the things that make us who we are and in fact interesting and appealing for the next challenge within and outside our current environment. We should preserve them.
Lesson 9
Perhaps the trickiest of them all, loyalty! In as much as you want to be seen as committed to your deliverables and the organization you work for, when it's time to pick sides, consider yourself first! Note, consider doesn't necessarily mean pick; you owe it yourself to think of yourself first when a decision is to be made.
More often than not, when the scenario is reversed, and push comes to shove, the organization will always think about their shareholders and profit optimization before you. So, consider and choose wisely!
Lesson 10
Good counsel might appear limited these days but it is crucial you do not relent in asking for feedback on the quality of work you do, whether from your team mates, colleagues or your managers. The intent you have shown by asking already builds your stock and creates the impression you are willing to improve and get better. Doing this never hurts! Quality of the counsel and feedback remains another subject, but please always find ways to ask and get feedback, whether directly or indirectly.
Lesson 11
Listen, persevere and pause. The best leaders know how to keep their emotions in check even in heated moments. More often than not and amidst the chaos, they manage to listen, stick to the parameters of the situation, refocus the conversation on mutually desirable outcome while keeping their emotions intact.  When that unexpected and quite infuriating email pops up, keep your nerve, take a walk if possible to separate your emotions from the facts of the situation before you coordinate a response. That momentary pause/time-off might just be what you need to keep your sanity and job intact!
Lesson 12
You are as good as the value you add, perception that the quality of work you do generates and the Network you build in and out of your work environment. These key elements would and should go a long way in propelling your personal and career development to the greatest heights.
Photo Credit: Syda Productions | Dreamstime.com