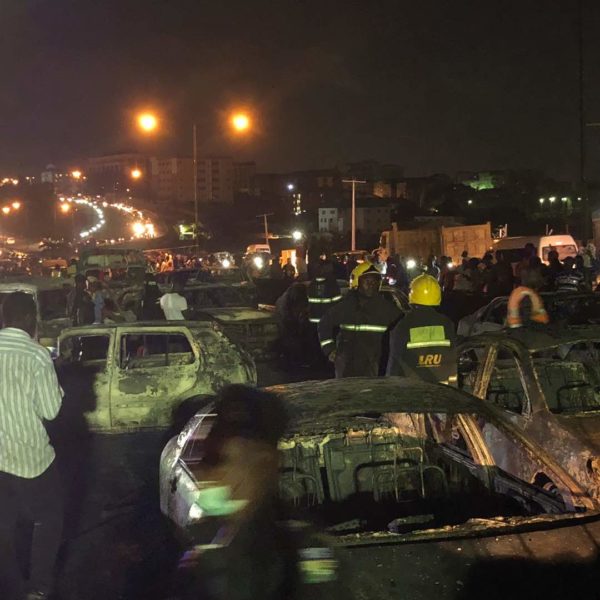 The Lagos State Emergency Management Agency (LASEMA)'s response unit has reported that the fire on Otedola Bridge, Ikeja, has been put out.
A fire had started on the bridge after a tanker exploded, spreading to other cars.
Writing on their Twitter, LRU said the fire, which had spread to 30 other cars, has been completely put out.
We have managed to suppress the fire which started approximately 6pm when a fuel tanker caught flame at Otedola Bridge, Ikeja and secure the scene; the first fire truck was on scene within 7 minutes but unfortunately over 30 vehicles were already incinerated..1/

— LRU #Call112 (@lasemasocial) June 28, 2018
We implore members of the public to keep a safe distance and allow the responders to carry out their work 2/

— LRU #Call112 (@lasemasocial) June 28, 2018
Photo Credit: @rrslagos767