Maryland Mall is celebrating its 2nd Anniversary with this All-Expense Paid Trip to Kenya for Two & Other Gift Items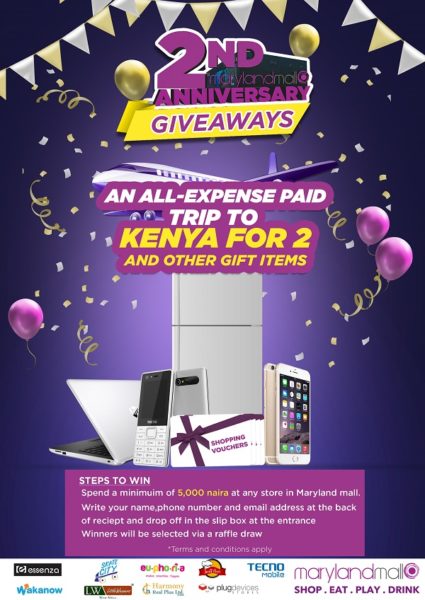 Maryland Mall is 2!
In celebration, Maryland Mall is putting together a raffle draw where you can win big prizes including a Trip to Kenya for 2!
To participate, simply spend N5000 and over at any store in the Mall, write your name, email and phone number on your receipts and put it in the raffle box on the ground floor of the Mall. Raffle ends Saturday, July 8th. Winners announced on the Tuesday, 10th of July!
——————————————————————————————————————————————————————–
Sponsored Content