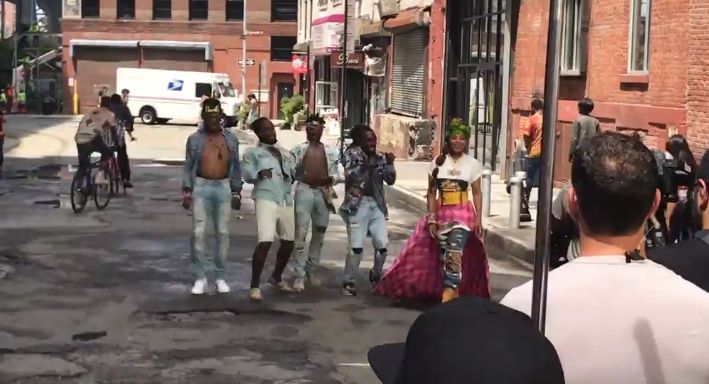 Pop icon Janet Jackson announced back in May that she was working on a new album, her first in three years.
She said the album was still in its early stages of writing and gathering concepts. Although it's been just 2 months since the announcement, the star was recently spotted on a street in Brooklyn shooting what seems to be a music video.
The pop star however left us in pins and needles as she shot the video with no playback, according to TMZ. Because the video was shot with no music, it's hard to tell whether it was just a rehearsal or an actual music video.
With dancers clad in denim and the queen of pop herself in a colorful get up that is truly music video worthy – made up of a green headscarf, a long pink skirt and a yellow belt with patchwork, distressed jeans by designerIH NOM UH NIT.
The outfits plus the camera angles during the filming are making fans speculate that it is more likely a music video than just a rehearsal.
Watch: