Thinking of how you can challenge your child to contribute meaningfully to the world?  Then, look no further.
At LEAP Africa, we are equipping teenagers with the skills and tools they need to be great leaders this summer with our Lead The Way summer programme.
Lead The Way is a 5 day summer workshop designed to help your teenager gain leadership, life and emotional skills. There will be games, fun activities, service learning (community site visits), group presentations, personal grooming, etiquette skills, and team bonding!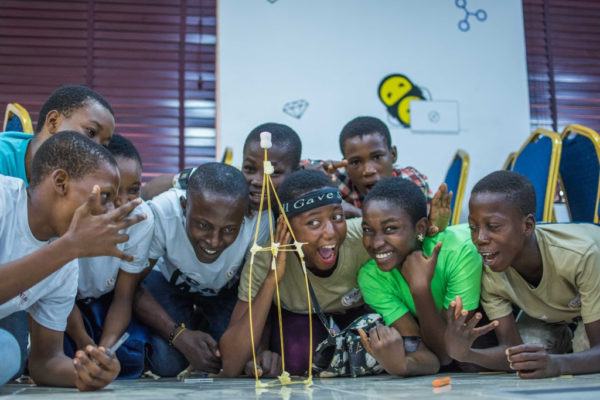 The curriculum is modelled based on lessons from Ford Foundation's youth development work across the globe. So, you can be sure your teenagers will develop competencies across critical thinking, creative ideation, developing a strong value system, community and social change. Here is a sneak peak into our curriculum below.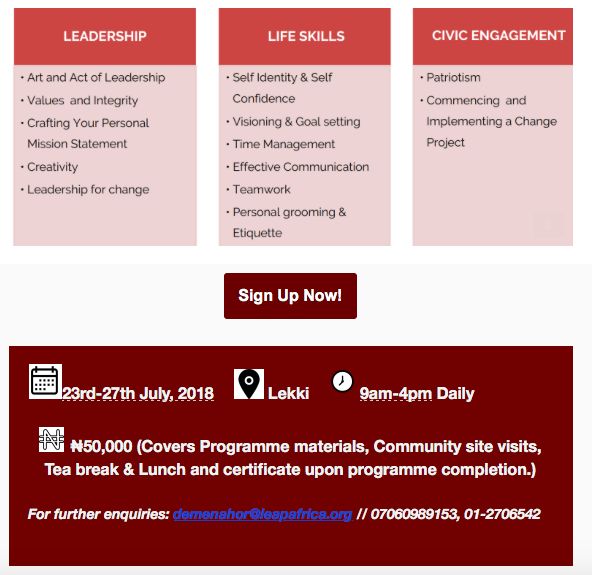 Please kindly sign up here.
___________________________________________________________________
This content has been published for free as part of BellaNaija.com's commitment to youth, education, healthcare and community development as part of our corporate social responsibility programme.