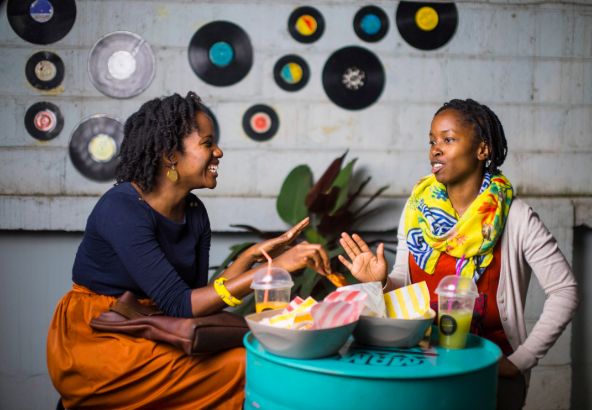 As part of its commitment to Africa, Airbnb has put together the upcoming Africa Travel Summit to hold from September 11th to 13th at Guga S'Thebe in Langa, Cape Town, South Africa
Speakers include Co-founder of She Leads Africa, Afua Osei; Global strategic advisor and five-time published author in Tourism & Economic Development, Anita Mendiratta; Global Head of Public Policy and Communications, Airbnb, Chris Lehane; CEO of Thebe Tourism, Jerry Mabena; Senior Travel Specialist at The World Bank Group, Hermione Neville; General Manager of MEST Lagos Incubator, Neku Atawodi-Edun; Executive Director of KECOBAT, Taiko Lemayian; Country Manager (South Africa), Airbnb, Velma Corcoran; and many more.
Last year, Chris Lehane announced that the home sharing company will invest $1 million through 2020 to promote and support community-led tourism projects in Africa. This commitment is part of Airbnb's vision to empower communities through home sharing and to promote people-to-people tourism that benefits local families and their communities.
Discussion topics include:
Tourism for All: A scene-setting discussion on the potential of innovation and technology to help tourism deliver economic empowerment in communities across Africa
Telling the Africa Story:The role of the media in shaping Africa's narrative: A discussion with travel writers, bloggers and journalists on how media can help in getting people off the beaten track and support underserved communities
Financing as an enabler for technology and tourism development:A discussion facilitated by the World Bank Group on innovations in flexible financing that can help more people and SMEs access financing for their innovations
Resilient Tourism in times of Crisis:Cape Town is facing its worst drought in over 100 years. Delve into an in-depth discussion on building sustainable, resilient tourism fueled by innovation and technology
Over three days, delegates will share expertise and ideas on what tourism can do to empower more people in Africa, hear from innovators who are helping democratise tourism in Africa, and learn about the Airbnb Africa Academy – Airbnb's newest programme to connect underserved communities to tourism in South Africa through technology.
More information on the Africa Travel Summit can be found at http://africatravelsummit.com/
Click HERE to register.