Olaide and Dapo's proposal story has us feeling all giddy and excited. Olaide's groom-to-be planned a surprise proposal in Miami. Even though they were pointers, the bride-to-be, still had no clue what the trip entailed. Talk about a proposal and a surprise pre-wedding shoot, yes, double surprises in one weekend. It was indeed a beautiful moment in time, that Olaide claims it was such an epic weekend and I won't forget it in my lifetime.
Counting down to #ItsOD2019. Here's a little backstory of how they met.
How We Met
By the bride-to-be, Olaide
I met Dapo a few years ago, but then early 2017 while visiting Maryland for residency interviews, I was heading to the airport when my friend who happened to be his friends insisted on stopping by his place. He had just returned from celebrating his birthday in Mexico, hence the visit. During the visit, we exchanged our contact information and from then started to communicate. We kept it super casual, just texts, calls and trips for the next few months while  I was living in Arizona. A few months later, I found out I had matched for residency in Maryland and then I moved down. A few months later, Dapo and I made it official, we started dating.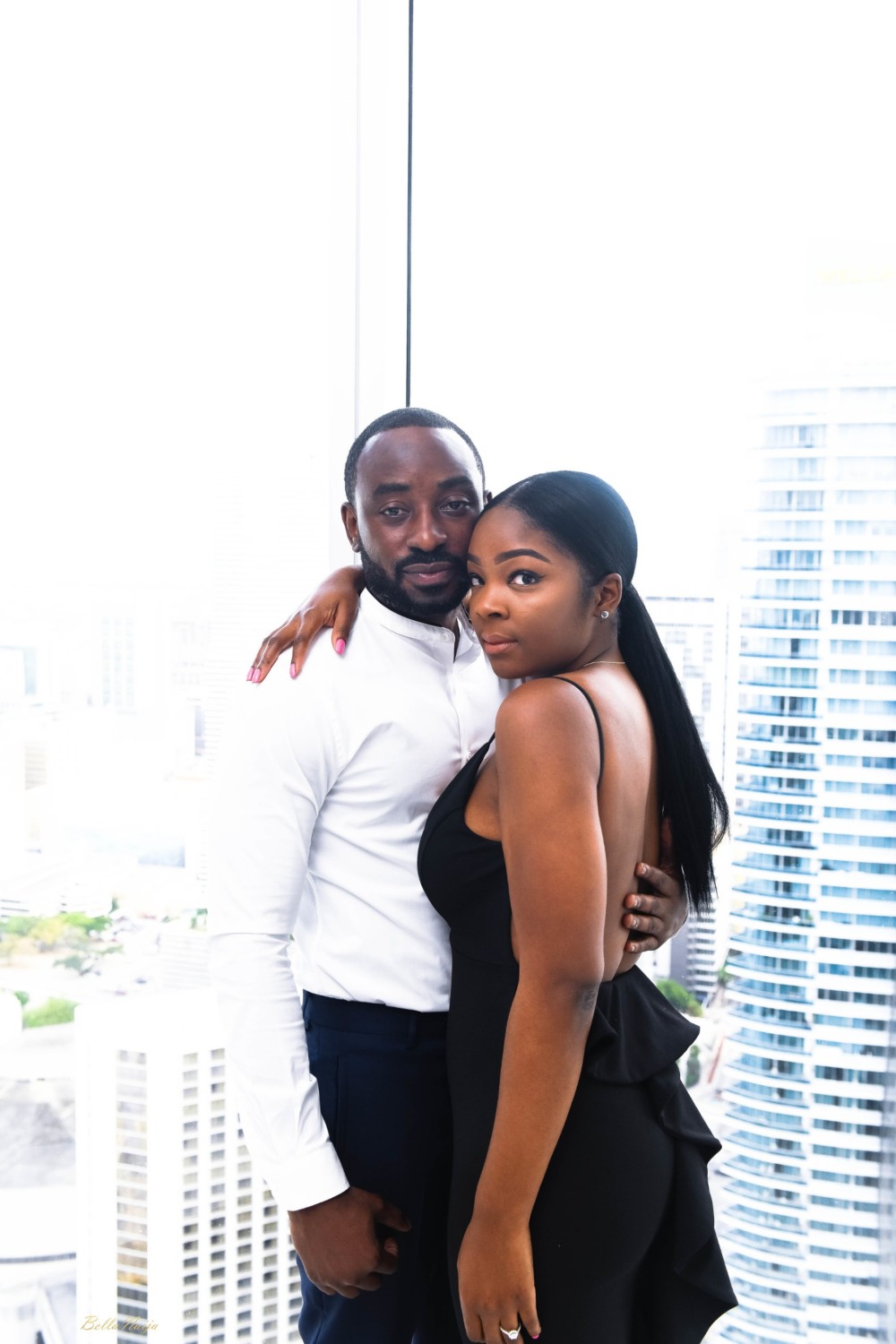 The Proposal
By the Bride-to-be, Olaide
Months after we started dating officially, Dapo told me we were going on a trip to Miami for the 4th of July, I didn't make much of it because he always travels for the July 4th weekend. Right from Friday night to Saturday evening we went on having fun and all sorts. Saturday night, Dapo got dressed for dinner, I did the same thinking it was just every other dinner. For some odd reason, he was very specific about what I wore and even insisted I had heels on. (I should have taken his behavior as a clue but I didn't).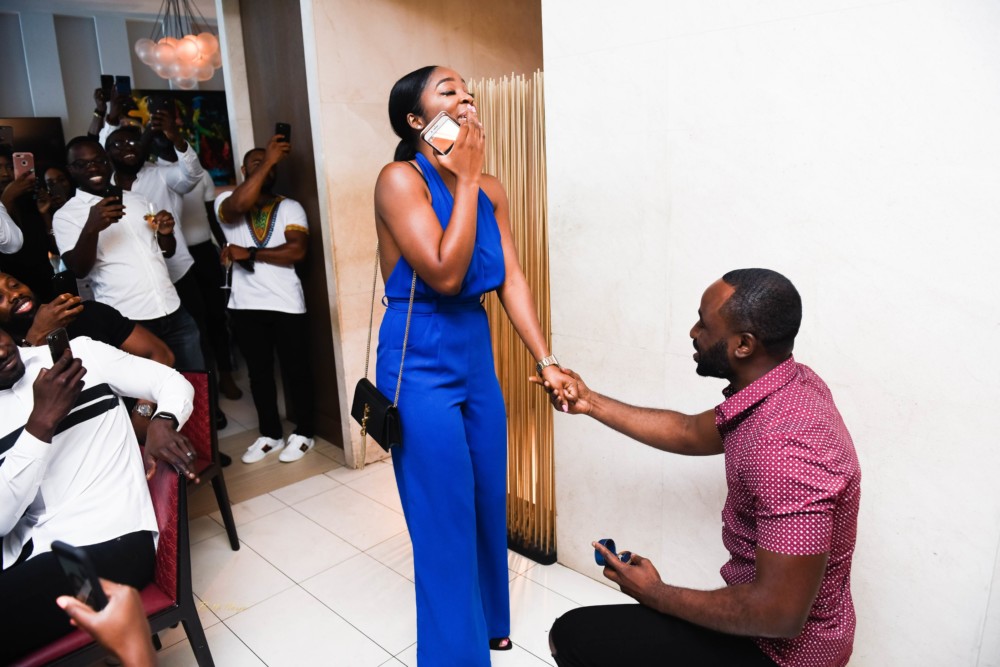 Unknown to me, almost fifty of my closest friends and family had flown down to Miami a few days earlier, so as we walked into the restaurant, I was greeted with loving smiles from my friends and family. I was completely overwhelmed with emotion when Dayo got on his knee and asked me to marry him, I couldn't contain my joy and I gladly said Yes to spending my life with him.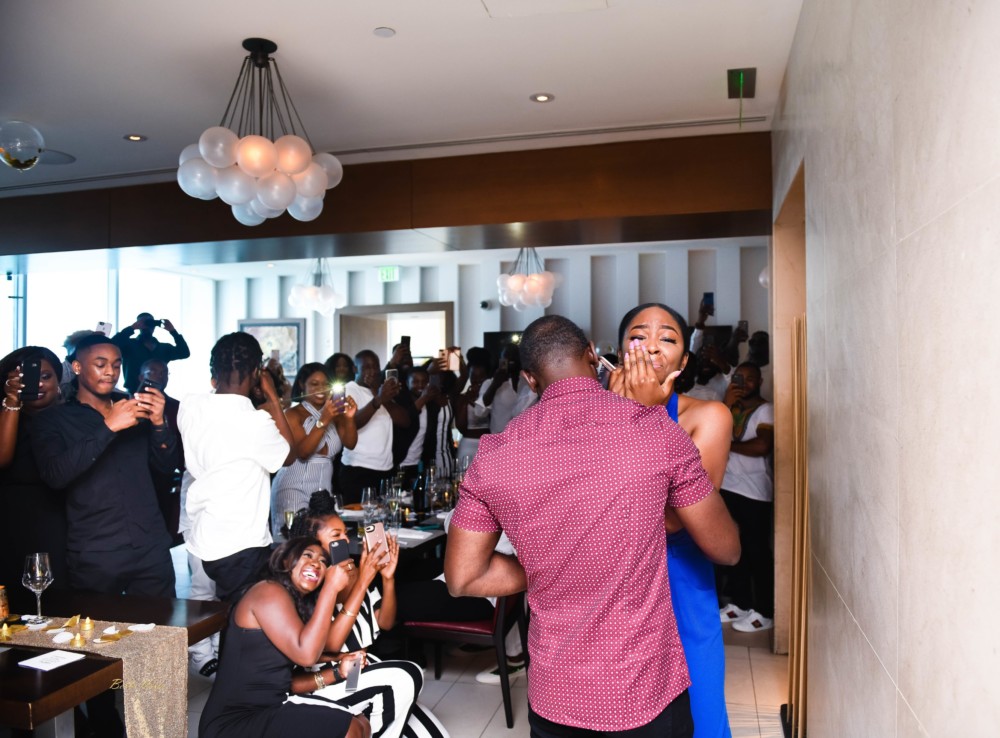 Just when I thought it was over, my friend walks up to me and says, "you're having a surprise engagement shoot tomorrow at 7 am with @edotbiney. We already picked out the locations." I was just amazed at how much thought went into this. The next morning she came down to my hotel room with a dress she bought for me and we headed out for the pre-wedding shoot.  It was truly an epic weekend!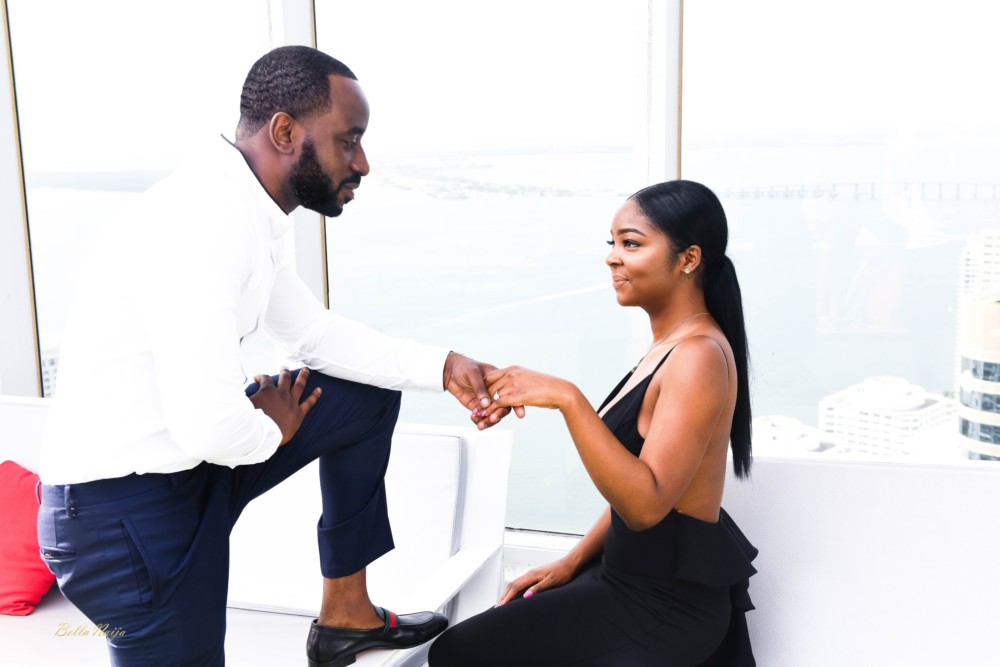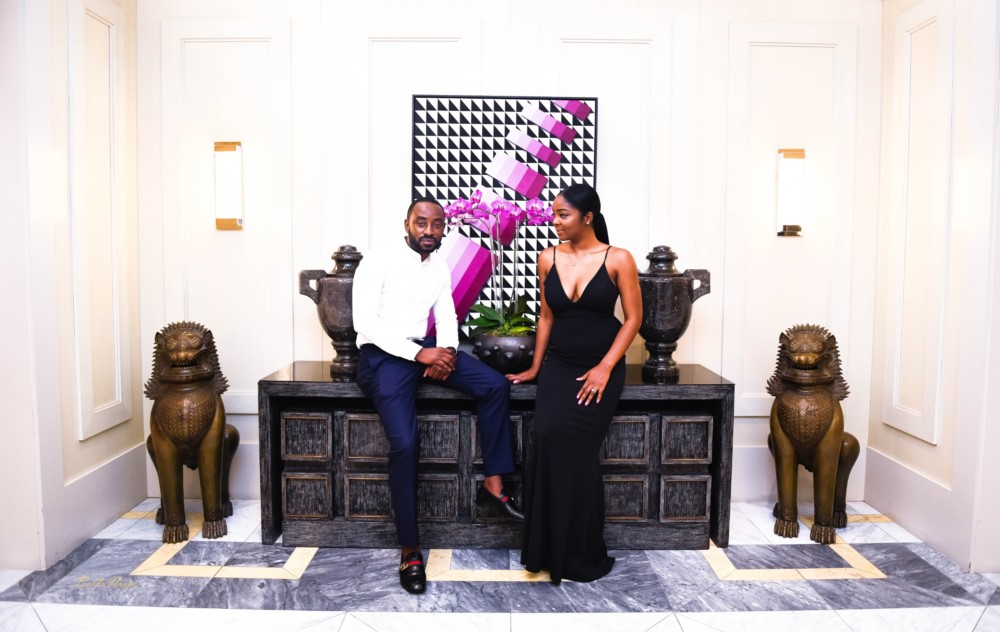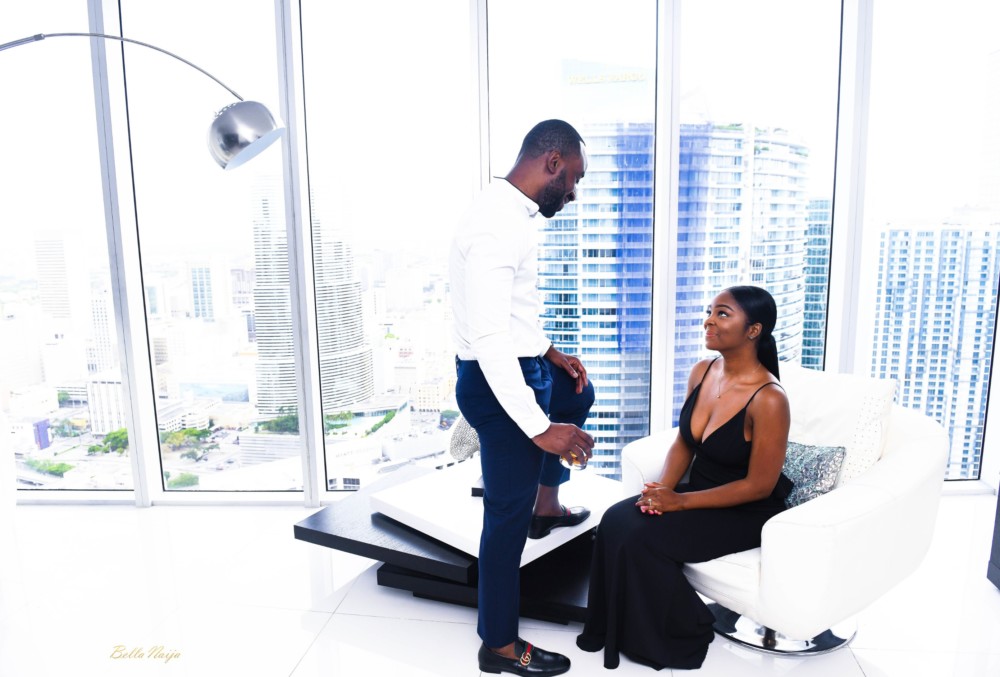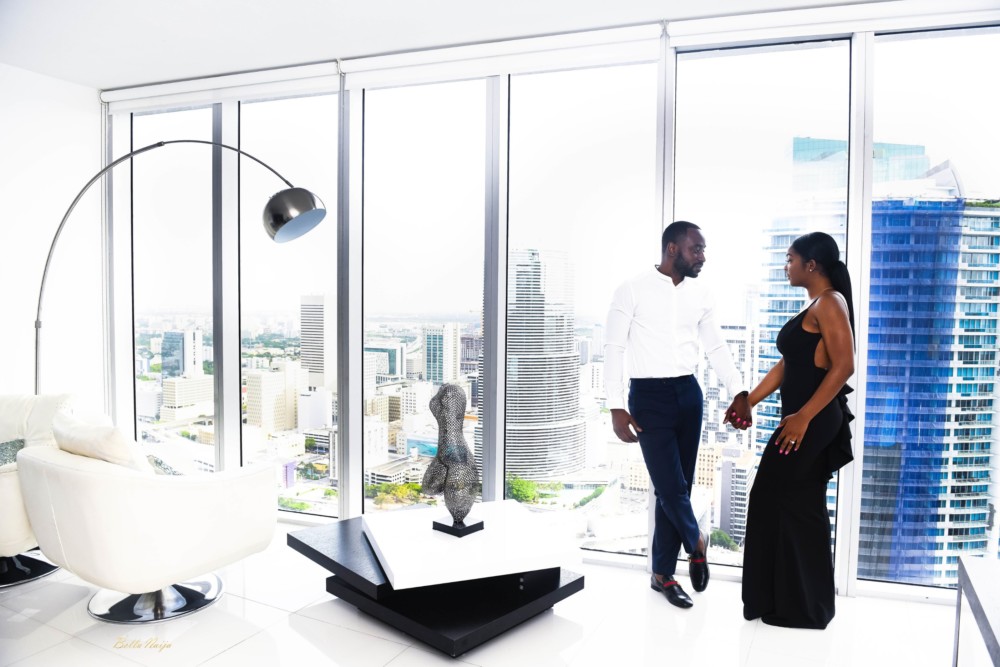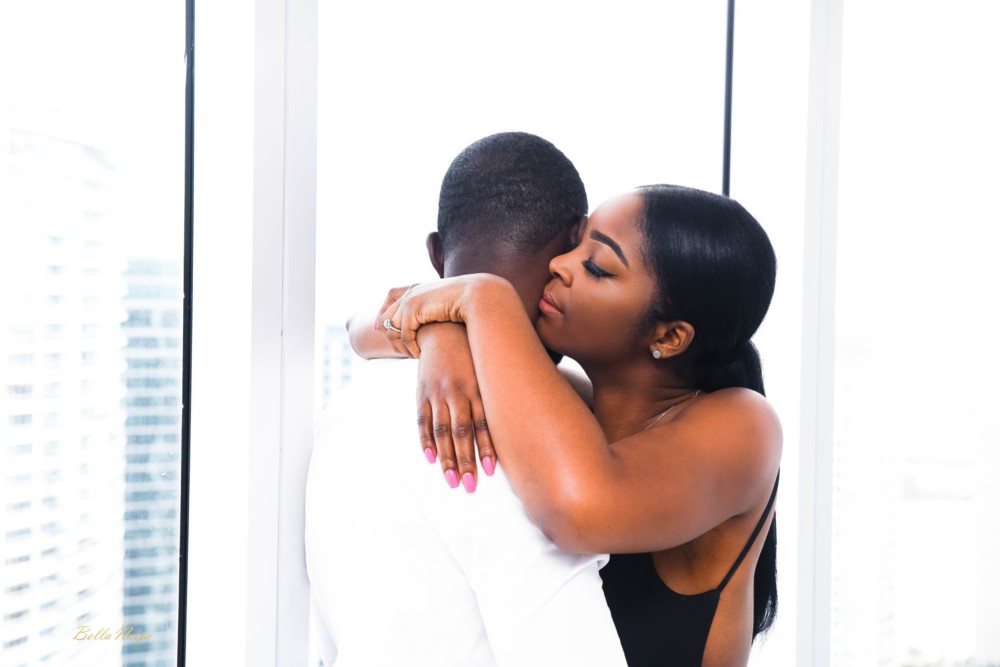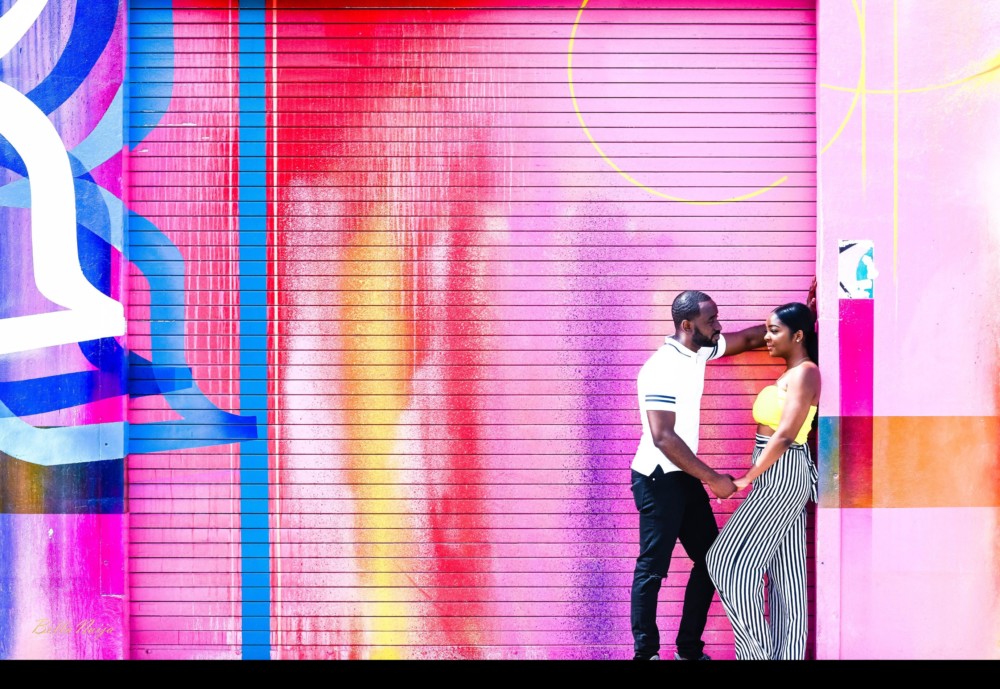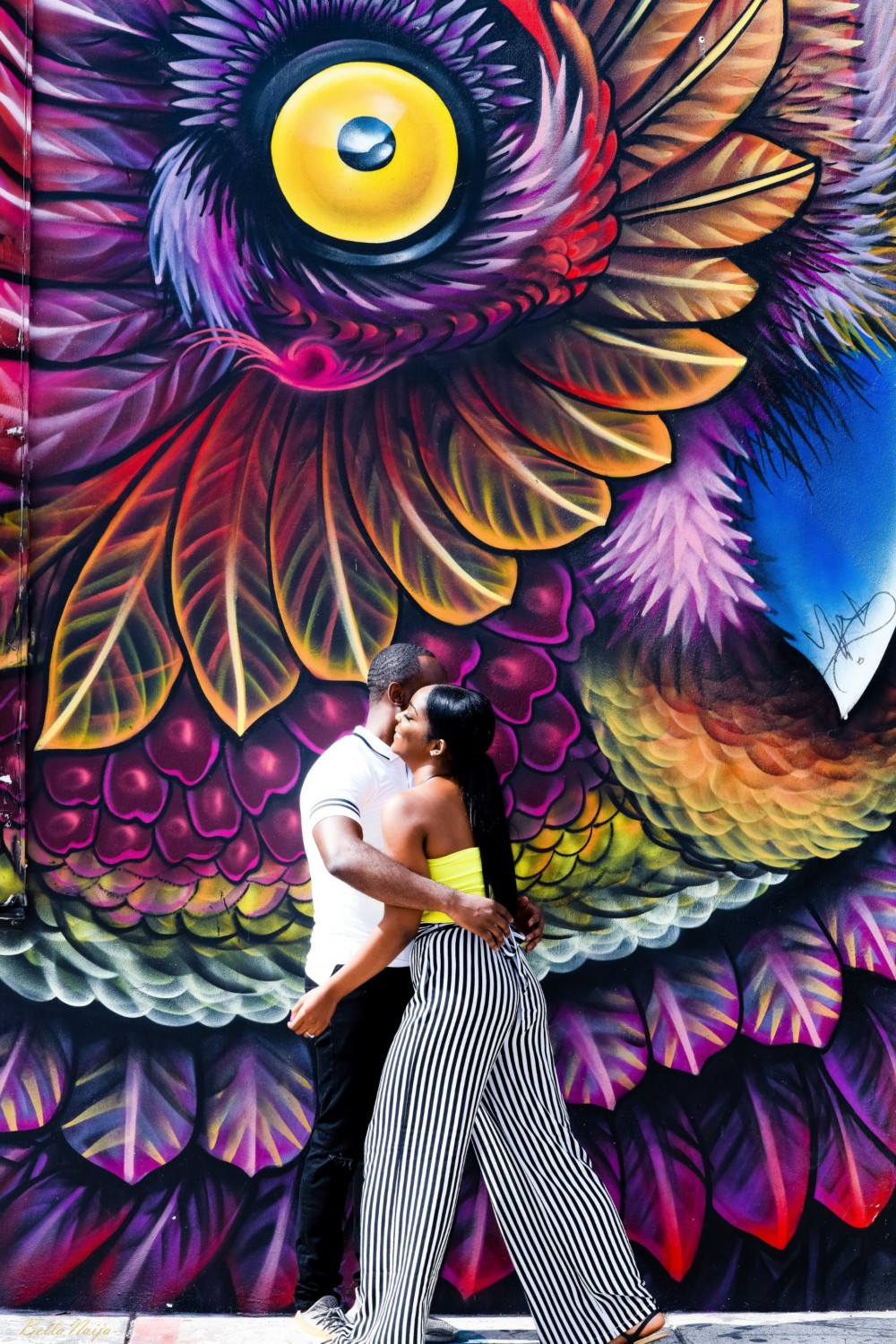 Credits
Bride-to-be: @olaidecamille
Dress: @sw33tlypss
Photography: @edotbiney