Hey fam!
Two brands caught my attention on Instagram over the past week. A hair extension brand with an interesting campaign clearly targeted at brand awareness. I was so enticed to make a purchase but it was such a struggle! No prices in the caption and nothing on the website indicated prices or prompted me to buy. After 15 minutes-ish, it was "hi, bye!"
The other brand, a Korean beauty curator almost had me type in my debit card details immediately. Why? They not only provided very helpful materials, their call-to-action game was on point! These are a few social media marketing lessons to pick from @sokoglam: (P.S: this is not a sponsored post and brands are mentioned solely for illustration.)
Define your Target Audience
This sounds like a broken record but can you right now, describe the typical personas your brand is after? With over one billion Instagram users, there's so much going on! Know your target audience and find out what conversations around your industry (not just your brand) looks like.
This is an opportunity for your brand to get in people's faces. For example, lots of non-Koreans have heard of K-beauty but aren't sure where to start. Sokoglam does a fantastic job of answering these questions on social media and their website, which is definitely a reason to shop with them!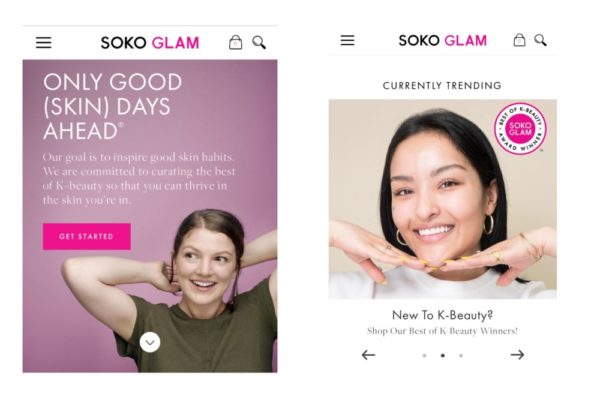 Create Value
What's better than just another beauty brand? One that goes beyond to bring something different to the table. There are lots of places to buy beauty products but Sokoglam designs different packages for different skin types. If you have dry skin for example, you'll find a blogpost explaining the best routine and a 5-routine or 10-routine curated beauty pack. The best part? Buying the pack costs less than buying individual items! Now, that's an incentive to click 'buy!'
Invite Us to Buy!
After catching your target audience's attention, simply make it easy for them to buy! Simple ways to do on Instagram for example would be:
If you sell physical goods, use the shoppable tags feature on Instagram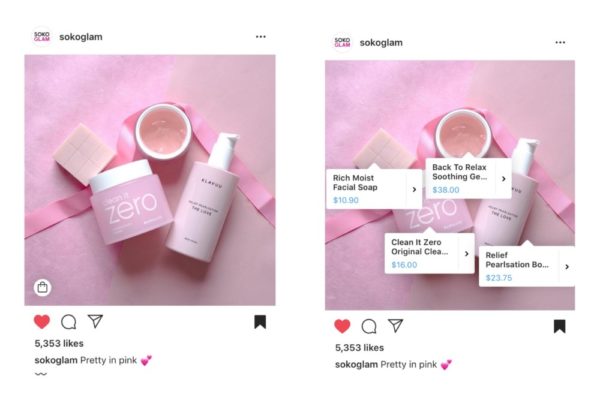 Since this shoppable tags feature is not yet available in all locations, include the prices in your caption and tell customers how to order. See how @naturalgirlwigs make it easy for their target audience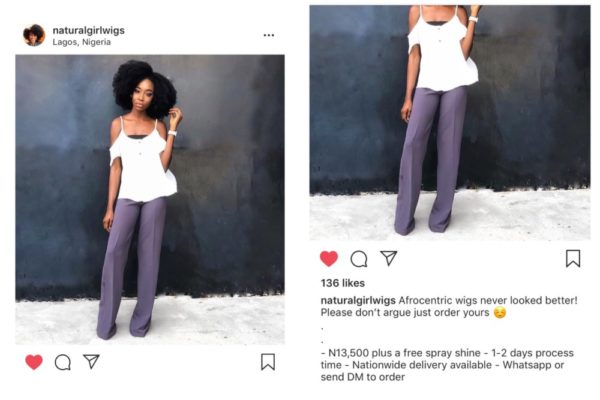 Also, make the best use of your Instagram bio, tell us about your brand and what stands you out!
What can you do right now to make sure your brands isn't sending customers away? Let me know in the comments (and include your questions and topics you want me to address). You'll find me sharing more tips or being silly on my Instastory at @chinnysimperio