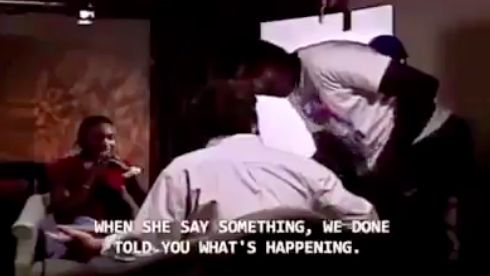 Tennis champion Venus Williams' dad Richard Williams, in this video from when she was 14 came to her defence when a reporter asked why she was so confident.
"I know I can beat her…I'm very confident," Venus said, smiling
The reporter then responded: "You say it so easily. Why?"
Venus then said: "Cause I believe it"
But Richard was already having none of it. He jumped in and said:
"You've got to understand that you're dealing with [the] image of a 14-year-old child. And this child is gonna be out there playing when your old a** and me are gonna be in the grave."
"You're dealing with a little Black kid, and let her be a kid," he added.
Watch below:
This video of Richard Williams defending Venus's confidence when she was 14 yr old is the best video on the internet pic.twitter.com/NqnCRJsLLf

— Disco Ric (@RicWilson) August 29, 2018
Kanye West, reacting to the clip, wrote on Twitter:
This is the confidence we need
Gabrielle Union, who also reacted to the video, wrote:
The goal was to get @Venuseswilliams to doubt herself. To not be so confident. To break her. DO NOT LET THEM BREAK YOU. And do not let them break our children! Confidence rooted in excellence & by birth right. We were born worthy. Never forget that.