"Fame does not define me" – South African Actress & Businesswoman Connie Ferguson covers Forbes Woman Africa's Latest Issue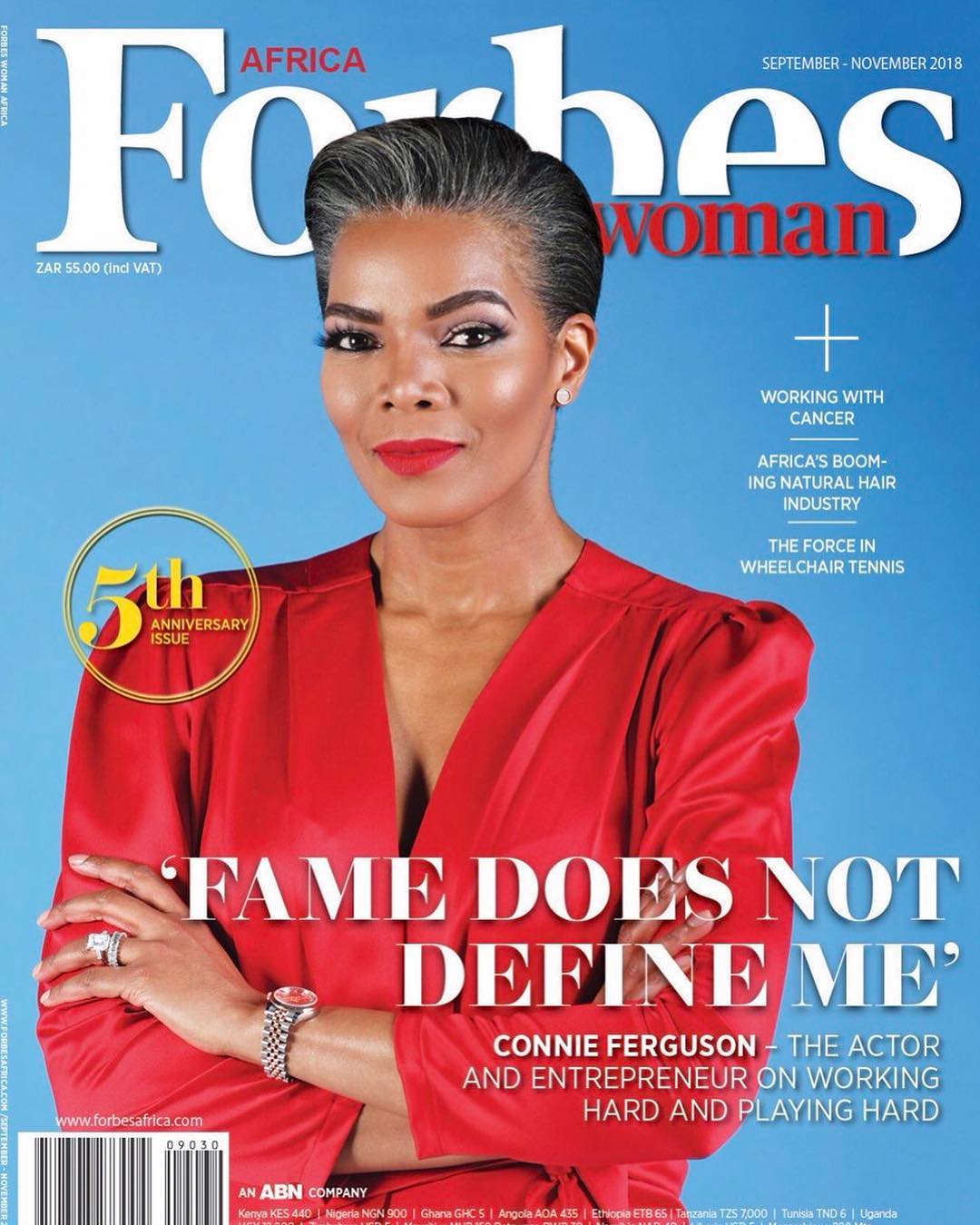 In the September – November edition of the Forbes Woman Africa magazine, South African actress and businesswoman Connie Ferguson is dishing on balancing life as an entrepreneur and an actor.
The 48-year old actress is best known for her role on South Africa's most popular Soap Opera, Generations. In October 2014 she agreed to reprise her role as Karabo after a three-year absence from Generations.
Forbes Woman Africa magazine honors trailblazers in the industry and in celebration of their fifth anniversary, they reflect on Connie Ferguson's life in the spotlight.