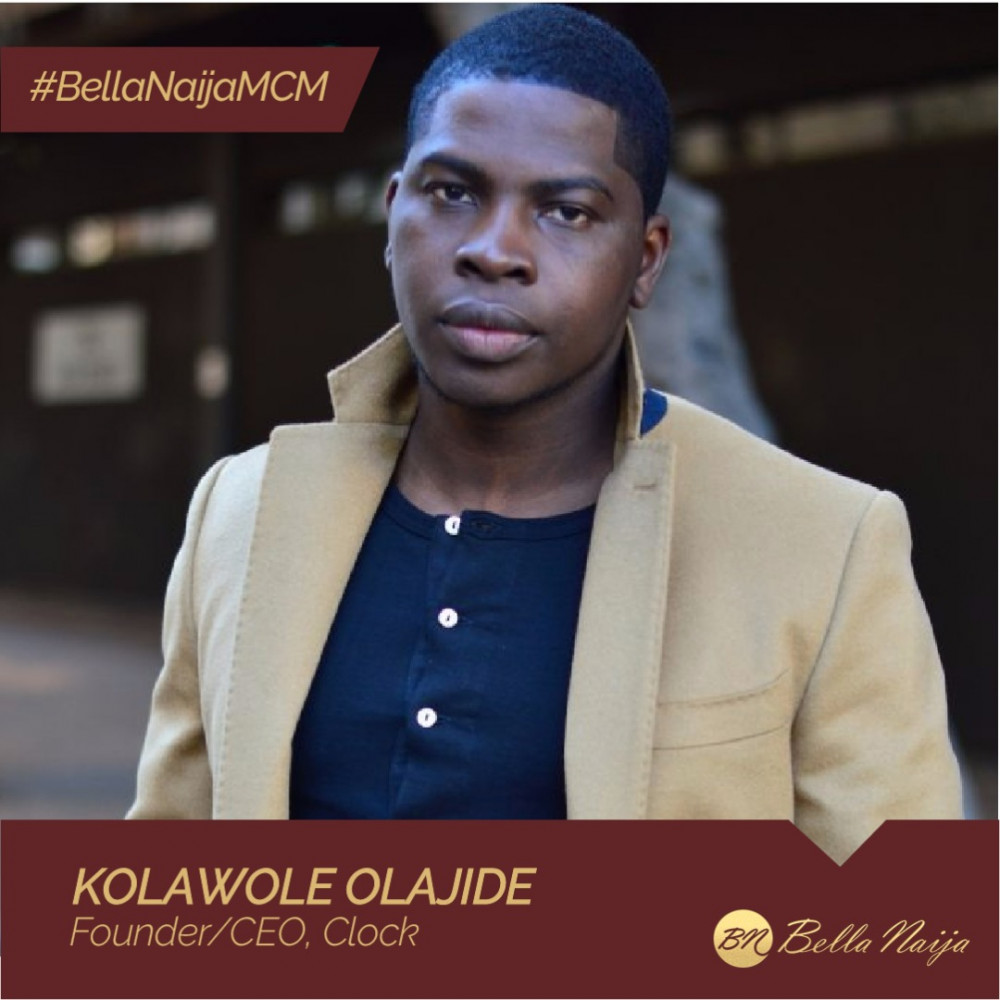 No doubt about it, technology and education will help Africa move from its current challenges and using technology to meet educational needs is one of the ways to get this done.
Our #BellaNaijaMCM this week Kolawole Olajide is one who's doing this and has been doing so all his adult life.
Kolawole was born in Lagos, Nigeria. He completed his primary and secondary education in the country before moving to South Africa in 2009 where he studied Information Systems Engineering at the CTI Education group.
That same year, he conceptualised an idea for learning management systems and tried to work with some universities in Nigeria but that didn't come to fruition. He decided to focus more on his studies and keep his business idea aside for a while.
He later met four friends through their mentors in Cape Town, South Africa – Kennedy Kitheka (Kenya), Kumbirai Gundani (Zimbabwe), Sameer Rawjee (South Africa), and Jason Muloongo (Zambia) – and they came together to start Funda in 2010.
Funda, which means "to learn" in Zulu, is "an online learning management system that brings together necessary educational resources to make the lives of teachers, students, and parents a bit easier."
Funda has worked with major universities in South Africa, signing multi-million rands deals with the institutions.
In 2011, Kolawole was selected as a finalist in the Anzisha Prize, a youth entrepreneurship competition that celebrates Africa youngest entrepreneurs.
In 2012, Funda won the United Nations award for Best Technology Innovation in Education at the UN Youth Summit. It was also a runner-up in the SAB Foundation's Annual Social Innovation Awards that same year where he received 500,000 rands.
He has also been selected as one of the 13 entrepreneurs under the age of 22 by the African Leadership Academy, and has been named by Mail and Guardian of one of its top 200 business professionals.
In 2015, Kolawole founded Clock, which he describes as a platform "crafting unique learning experiences for forward thinking institutions."
Clock produces online learning tools for what it calls the learning environments of the future and emphasises the use of data analytics by educational institutions, to drive decisions in the learning environment.
Clock's flagship product, Clock Academy is "an open learning system that allows anyone to synthesize the world's information and to empower everyone to share their knowledge for the benefit of the rest of the world," Kolawole tells Mac-Jordan Degadjor.
Clock has partnered with Microsoft, Google and African Leadership University and also works with large organisations to design and implement comprehensive digital learning solutions.
Clock Academy is being used in 50 schools and 14 companies, and has trained 1,200 learners and 3,000 staff.
Kolawole is also the Chief Technology Officer and co-founder of Bridge Labs, a platform dedicated to developing technology solutions for African businesses/companies.