Diamond Bank launches Season 11 of its Diamond Xtra Savings Promo!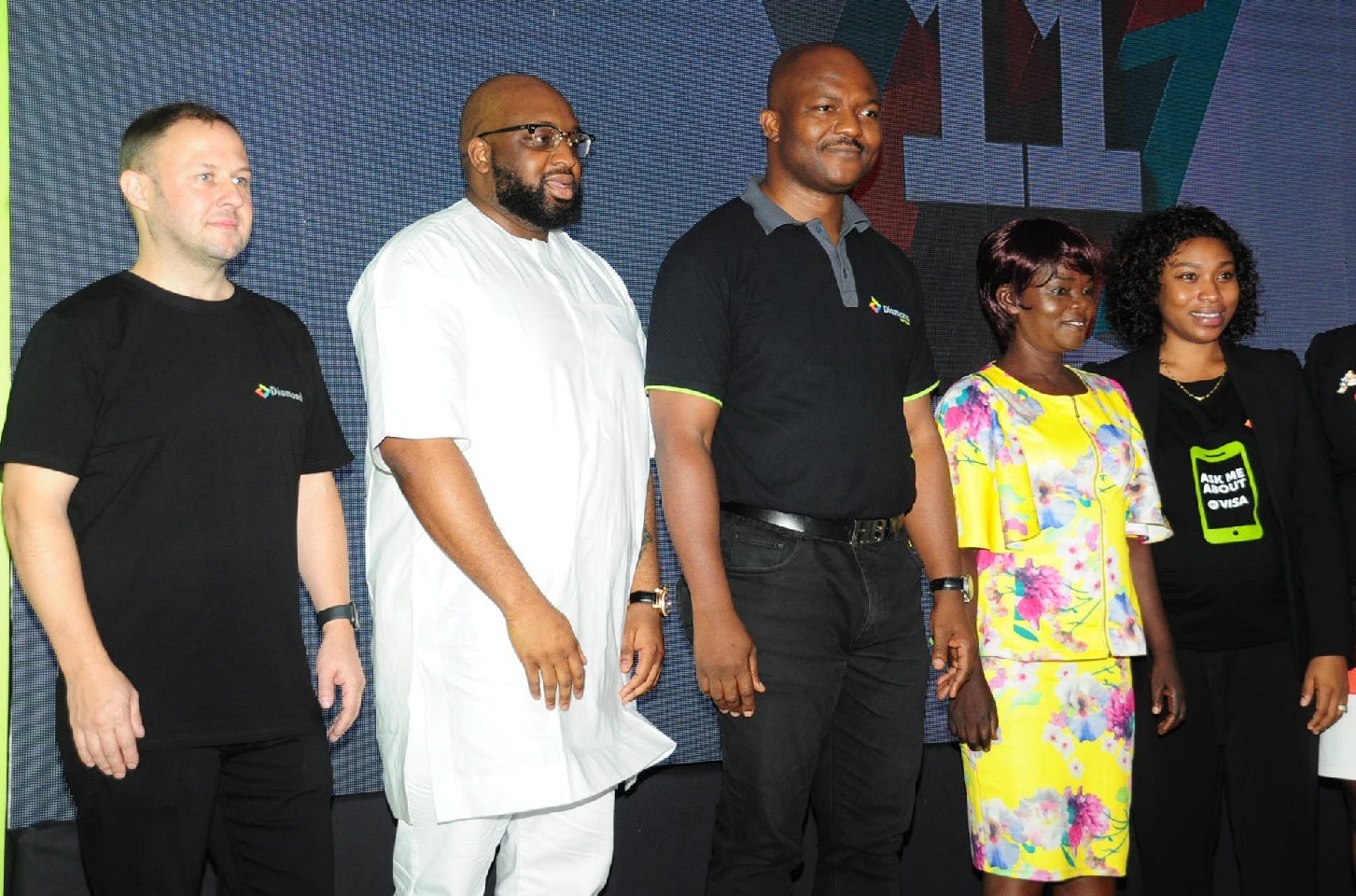 Diamond Bank Plc yesterday in Lagos launched the season 11 of its Diamond Xtra savings Promo after a successful completion of the Season 10 where lucky winners were rewarded with cash prizes of One Million Naira and salary for life. The bank had in the past 10 years rewarded over 15,000 customers with over N5.4 billion in the saving promo and promised to continue the reward scheme even after its merger deal with Access Bank Plc. The promotion which is in its 11th season, is held to reward customers and appreciate them for their loyalty to the bank.
Speaking to news men at the event, Head, Retail Banking, Diamond Bank, Robert Giles said the season 11 promises to bring bigger and better rewards for the customers of the bank. He also noted that there were two new prize draws this season, the senior citizens draw which would reward 10 senior citizens with cash prizes of N500,000 and one lucky senior citizen with a N100,000 every month for a year. There was also an additional draw called the loyalty reward draw for customers who had been with the bank for 5 years and more.
'To be a part of the reward system, all you need to do is open a Diamondxtra account and fund it with N5,000, with an increased chance of winning from multiple increment in your savings plan of N5,000'. 'The reward scheme is open to new and existing customers with the DiamondXtra account', Robert concluded.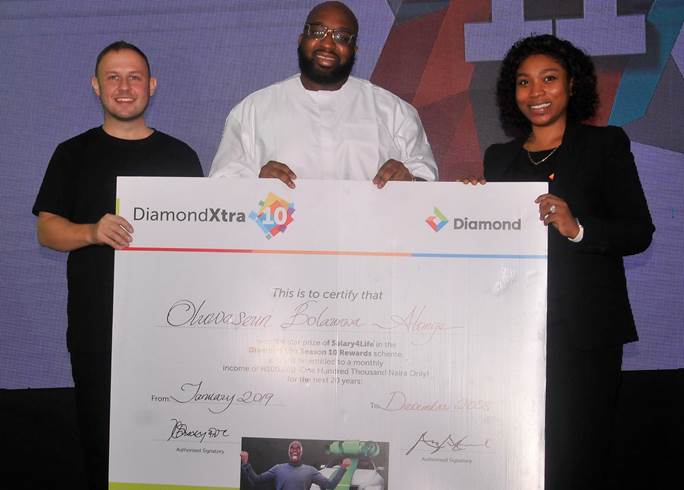 The event was well attended by some of the bank customers, journalists, past winners and management staff of the bank. The latest set of winners from the Lagos draw were presented with their cheques and also shared testimonials of how Diamond Bank has improved their lives through the SavingsXtra promo.
An official from KPMG was also at the event to vouch for the authenticity and transparency of the promo.
Karimot Tukur, Head, Consumer bank of the bank said the initiative was an avenue through which the bank enhances the capacity of its customers to pay their rents, school fees and settle other financial goals. She also stated that 'DiamondXtra continues to change lives and I'm so excited it's now bigger and better with new offerings for senior citizens and loyal customers'.
While responding to some questions raised by customers on the merger with Access Bank Plc, Osita Ede, Head, Consumer Liability Products, Diamond bank, said customers will continue to enjoy all the bank's current unique products and services even after the merger. He stated that the merger would bring together both banks in order to create the biggest retail bank in Sub-Saharan Africa. In the same vein, customers of both Diamond Bank and Access Bank would have free access to over 3100 ATMs and six hundred branches, and also enjoy Same Day Clearing of cheques in either banks, just as they would get rewarded for using either Diamond Bank or Access Bank POS terminals.
He further noted that DiamondXtra season 11 was a product of the bank's engagement with its customers on the past promos. 'That is how we came up with senior citizens reward which is coming straight from the survey we had with customers, so we have a special draw for 50 years and above individuals' he added. He concluded by stating that Diamond Bank Plc would not relent in its efforts to create mutually beneficial relationships between the bank and customers through its products, services and offerings.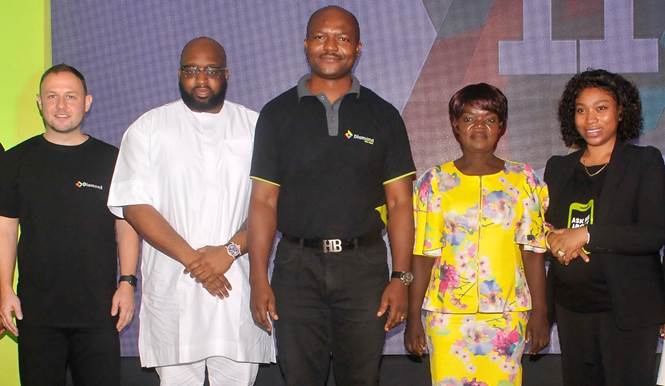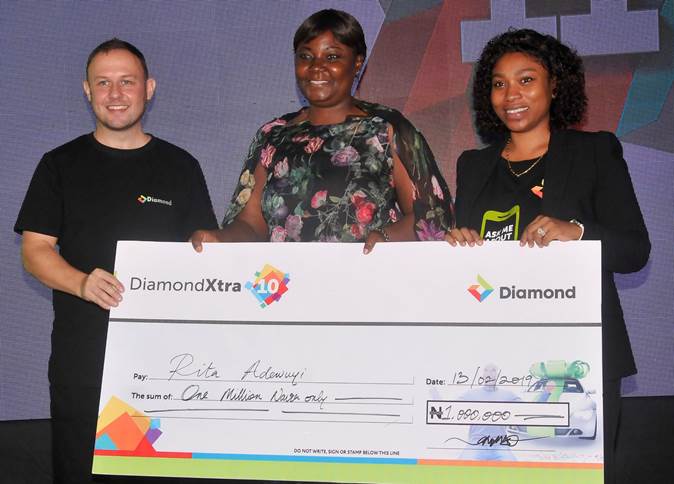 —————————————————————————————————————————————————-Sponsored Content