It's a Triple Dose of MultiGenerational Beauty with Willow Smith, Jada Pinkett Smith & Adrienne Norris on Essence Magazine's New Cover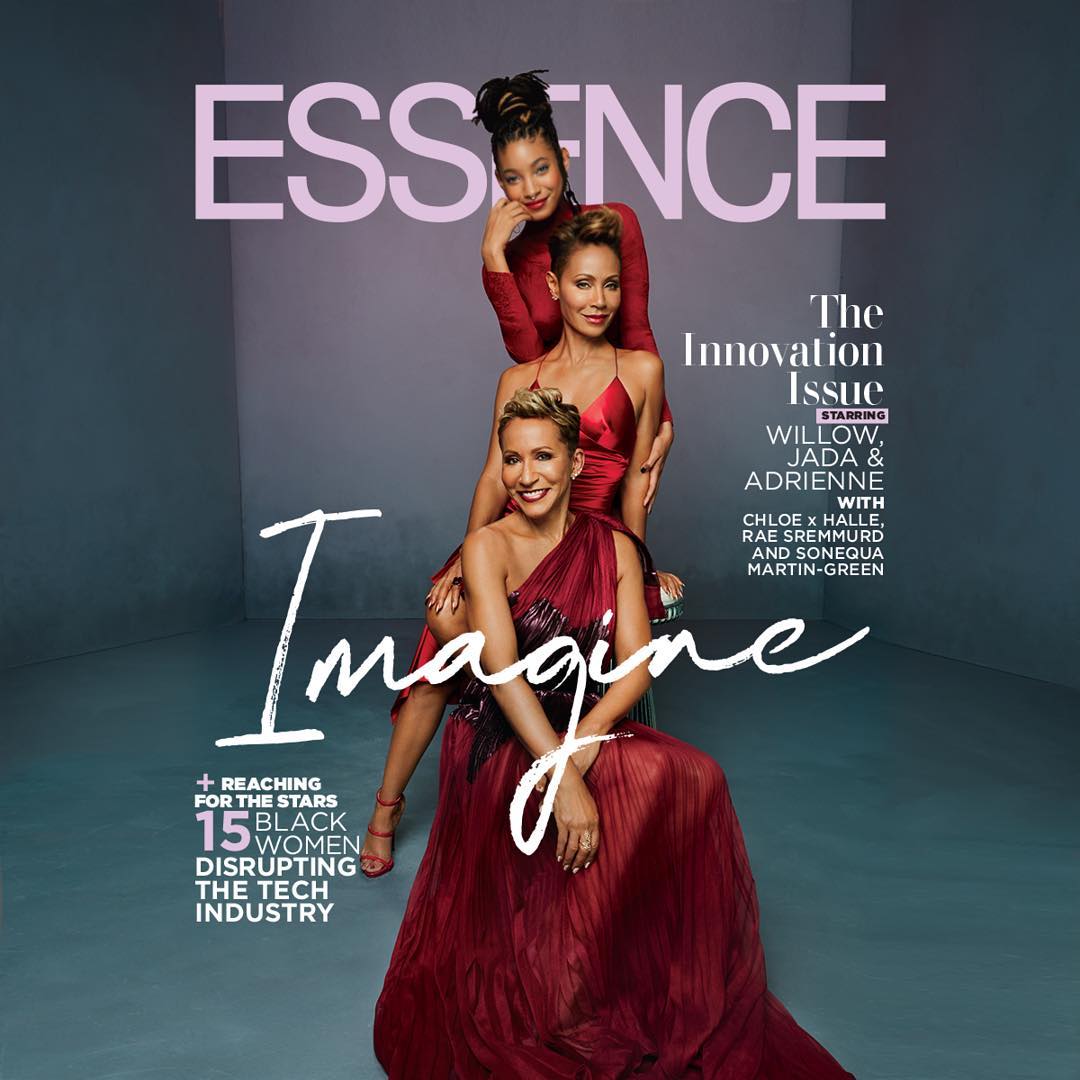 Three generations, three women determined to ignite important conversations.
Willow Smith, Jada Pinkett Smith, and Adrienne Norris kicked off their exciting Red Table Talk show a couple of months ago and it's been a hit show ever since.
The daughter-mother-grandma trio is on the cover of Essence magazine's latest issue and they are so gorgeous.
Essence says:
New Cover Alert: Three generations of beauty, wisdom, and star power. @Jadapinkettsmith, @WillowSmith, & @Adriennebanfieldnorris are not just a moment, the @redtabletalk ladies are a movement. "Everybody has a place at the Red Table."

@jadapinkettsmith got the idea for an intimate sit-down series 7 years ago. At the time, @willowsmith was just 11 years old and Gammy (@adriennebanfieldnorris) was content with being behind the scenes. Fast forward to today and the multigenerational trio has cultivated a digital safe space like nothing we've ever seen before.

@jadapinkettsmith first stole our hearts nearly three decades ago and it's been a love affair ever since. Whether she's acting, on family duty, or letting it all out at the red table—we just can't get enough of Jada.
See the photos below.