Adefolake Adekola: Your Favorite Bread is Actually Not "Bromate Free"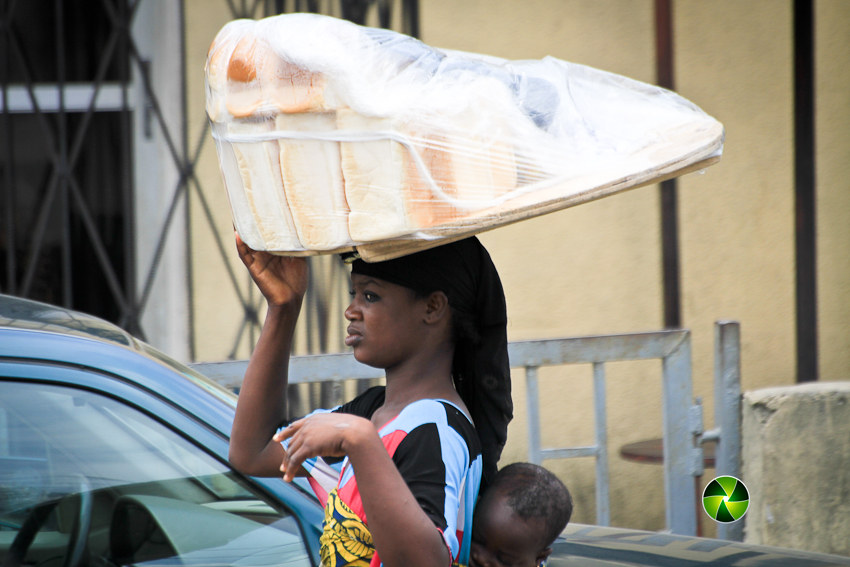 Bread! Who does not love soft fresh bread out of the oven? Our staple Nigerian food. Staple meaning "a necessary commodity for which demand is constant," the best word to describe the consumption of bread in Nigeria. We eat it for breakfast before we head out in the morning. We eat it in motor parks before starting a road trip and buy for family members as well. We eat it in form of a light lunch or snack at work to sustain us throughout the day because of its ability to fill our tummy.
What is Potassium Bromate?
Potassium bromate (KBrO3) is a white crystalline odorless substance, which was used as a food additive until it was discovered to be carcinogenic.
Originally, the use of KBrO3 was born out of the need for certain qualities it contributes to bread such as:
Elasticity of the bread
Soft and Fluffy
Good texture
Swelling
Holding the bread together
Other reasons such as:
It is affordable
The most oxidizing agent (which causes the tremendous rise)
The overall effect it has on bread is to rise, thereby increasing the volume of the loaf, which is what has pushed numerous bakers into using it. Oftentimes, bakery owners are oblivious that their workers are using potassium bromate because they keep it from them. What they do is they reduce the quantity of flour to be bought and buy an amount of KBrO3 to make up for the flour.
Ifiora, B.I et al. (2015) mentioned in their journal that the ban on potassium bromate in bread was in 2004 by the National Agency for Food and Drug Administration and Control (NAFDAC). A study they conducted in the Eastern part of Nigeria with the 23 most popular bread brands showed that all the samples contained potassium bromate. Ten years after their first analysis, this group of researchers went to Abuja, FCT and took samples from bakeries, hawkers, restaurants and markets in six different areas. A different time but the results were the same: bakeries are still using potassium bromate.
Often times what bakeries do is to stop using potassium bromate when they want to get approval from NAFDAC and continue using this chemical afterwards. This raises so many questions like: Does NAFDAC really test the loaves from these bakeries? How often do they inspect or monitor? How many bakeries can NAFDAC inspect when we have a bakery on every street in Nigeria.
Research studies conducted by Adewale, A. et al. (2013) on "Determination of Potassium Bromate content in Selected Bread Samples in Gwagwalada, Abuja-Nigeria" showed that all twenty (20) samples tested in that region of Abuja all tested positive for potassium bromate.
Imagine a city like Lagos, with over 20 million people and hundreds if not thousands of makeshift bakeries. Despite the poor conditions of these bakeries they produce very hot bread that attracts everyone both the rich and the not so rich. See the popular "Agege Bread" that goes down well with a bottle of chilled fizzy drink.
The "bread eating" population of Nigeria is affected by this health menace and it is a national crisis that needs to be tackled.
Health effects of Potassium Bromate in Bread
Carcinogenic: Causes cancer
Nephrotoxic: Toxic to the kidney
Bronchial problems
Abdominal pain
Vomiting
Nausea
Reduces essential vitamins in bread mixture (Vitamin A, B and E)
Extreme cases of KBrO3 poisoning
Vertigo
Deafness
Oliguria: Production of an abnormally small amount of urine
Anuria: Inability to urinate
Hypotension: Abnormally low blood pressure
Pregnant women, children, infants—every age bracket eats bread on a daily basis in Nigeria. Imagine the impact the addition of potassium bromate has on everyone. Children are falling sick because a large percentage of them eat it before going to school every day.
What people fail to understand is that both the bakers and the consumers are at risk; the bakery owner included. There are two main ways of KBrO3 entering into the body systems: via ingestion or inhalation. So both the consumer eating the bread (ingestion) and the baker putting it into the flour mix (inhalation) is at risk; and the bakery owner who eats out of the batch as well.
Recommendation
The regulatory bodies responsible need to ensure proper monitoring and evaluation of bakeries in Nigeria.
Be mindful of the bakery you buy your bread from.
Report bakeries that practice such acts to the appropriate authorities.
Proper documentation of every bakery in Nigeria is required to prevent illegal practices.