Burna Boy on "The Breakfast Club" – Watch him talk about Fusing Hip-Hop with Afrobeat, Fela Kuti Inspiration, Nipsey Hussle + More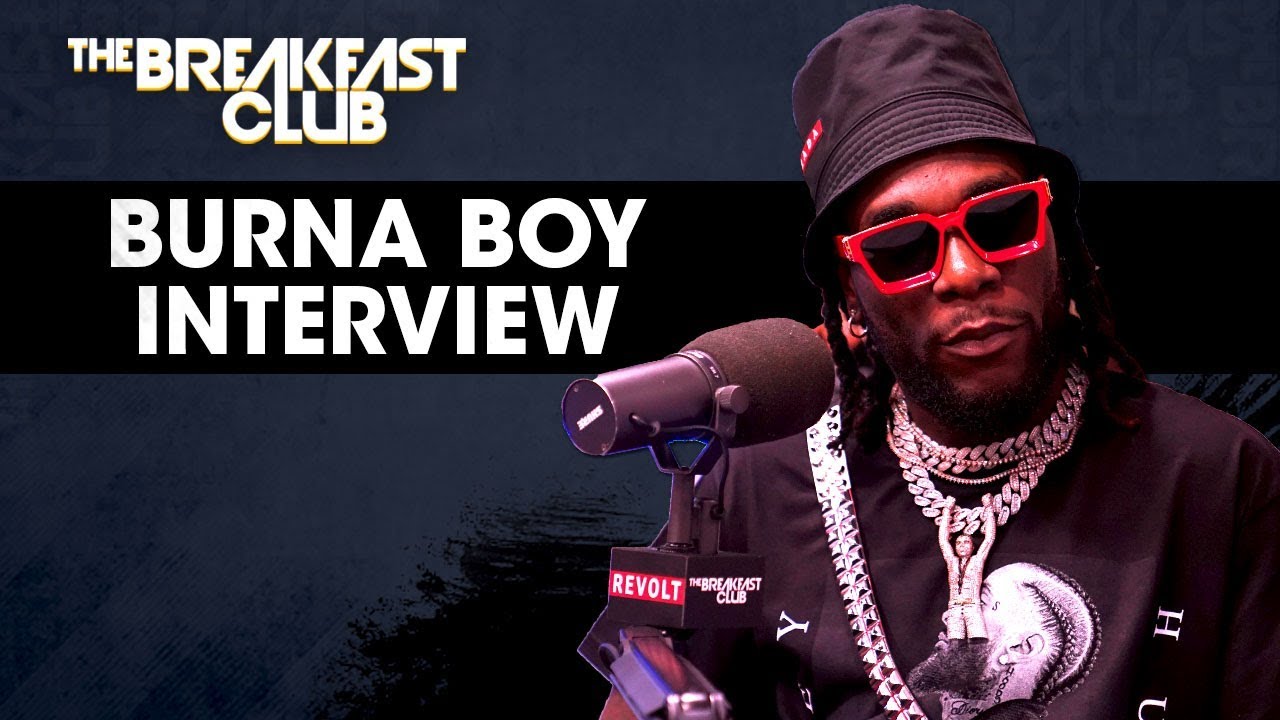 Burna Boy is the latest guest on The Breakfast Club.
The Breakfast Club features celebrity interviews, Charlamagne tha God's Donkey of the Day, Angela Yee's Rumor Reports, DJ Envy's mixes and so much more! Every guest visiting the world's most dangerous morning show is grilled with their signature blend of honesty and humor.
In this episode, Burna Boy talks to the hosts about his current trend about fusing hip-hop with afrobeat, his Fela Kuti inspiration, Nipsey Hussle and so much more.
Here are some hightlights
The significance of his African Giant album title is to shine the spotlight on something that the spotlight hasn't been on
His mum typically gives his speeches when he wins awards
He absolutely did not know he was going to win the BET award
His mum has been his manager from the beginning of his career
He knew he wanted to be an artist from the age of 10
Watch the interview below.