Sujimoto is all about helping You Build, Buy & Renovate Your Home / Office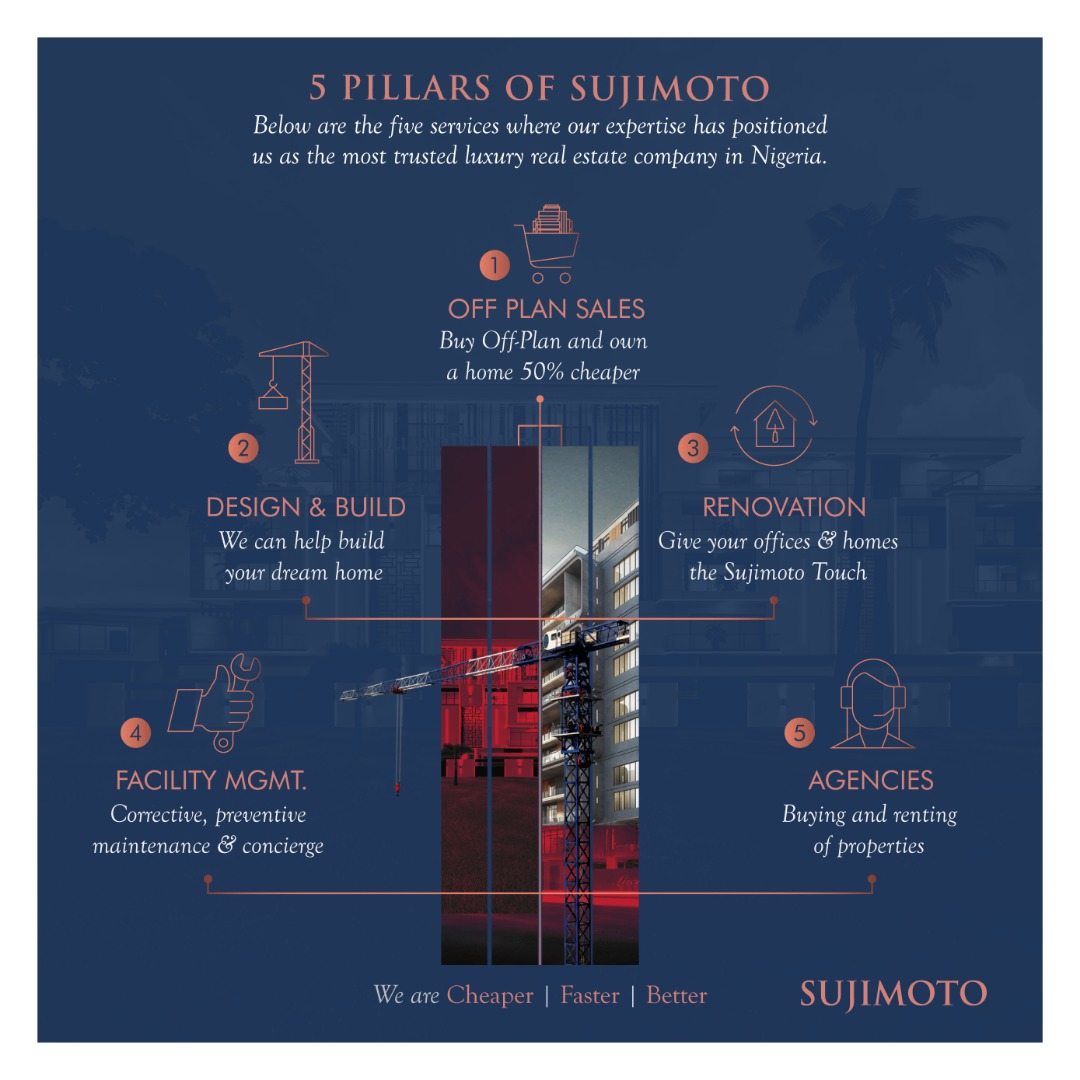 Did you know there are 5 pillars that hold the Sujimoto Brand? Our latest achievement has given us the opportunity to re-evaluate our offerings. We can help you build, renovate your home and office spaces, find you spaces to rent or buy, handle facility management and of course, Off-Plan.
These are the 5 things Sujimoto can do:
1. Off Plan
Those who bought the GiulianobySujimoto 14 months ago at 320 Million Naira have sold it today at 420 million.
Off-plan sales at Sujimoto offers apartments, condominiums and terraces that are focused on guaranteeing the best ROIs for smart real estate investors. Our new project, the LucreziaBySujimoto, which will be the tallest residential building in Banana Island comes with (approximately 600sqm, 4 bedrooms, 4 car parks, full automation, GRC facade, interactive lobby, suspended pool) is selling today at 40% discount.
2. Design and Build
From Private Villas to Office spaces, Sujimoto can help you build your dream home. Whether you have a budget of 80 or 800 million, we shall work within your budget and you can be rest assured that you will encounter a flawless and effortless experience in watching your dream home become a reality. We can affirm that we shall cross all T's and dot all I's until your dream home is delivered to you; faster, with the highest quality of materials at a competitive price.
3. Renovation
Sujimoto can help you renovate your home, offices or give the extraordinary touch to your space. With a budget of 10 or 100 million, we can be flexible and will turn an ordinary space into a magnificent experience with the Sujimoto touch which we believe will increase the value of your property.
4. Agency
Whether renting a home, office space, trying to buy or sell a property, you can depend on us to diligently give you a seamless experience. Our agency service has a direct database of prime property owners & we assure you that no stone will be left unturned until we deliver you the best deal.
5. Facility Management
In sustaining an efficient maintenance culture and upholding the quality of our buildings, the facility management department has a diligent unit dedicated to the provision of 24 hours professional services to bring the best, international standard that guarantees fast effective solutions to situations that affect living in comfort.
Do not take our word for it, remember consultation is free, call Sujimoto today!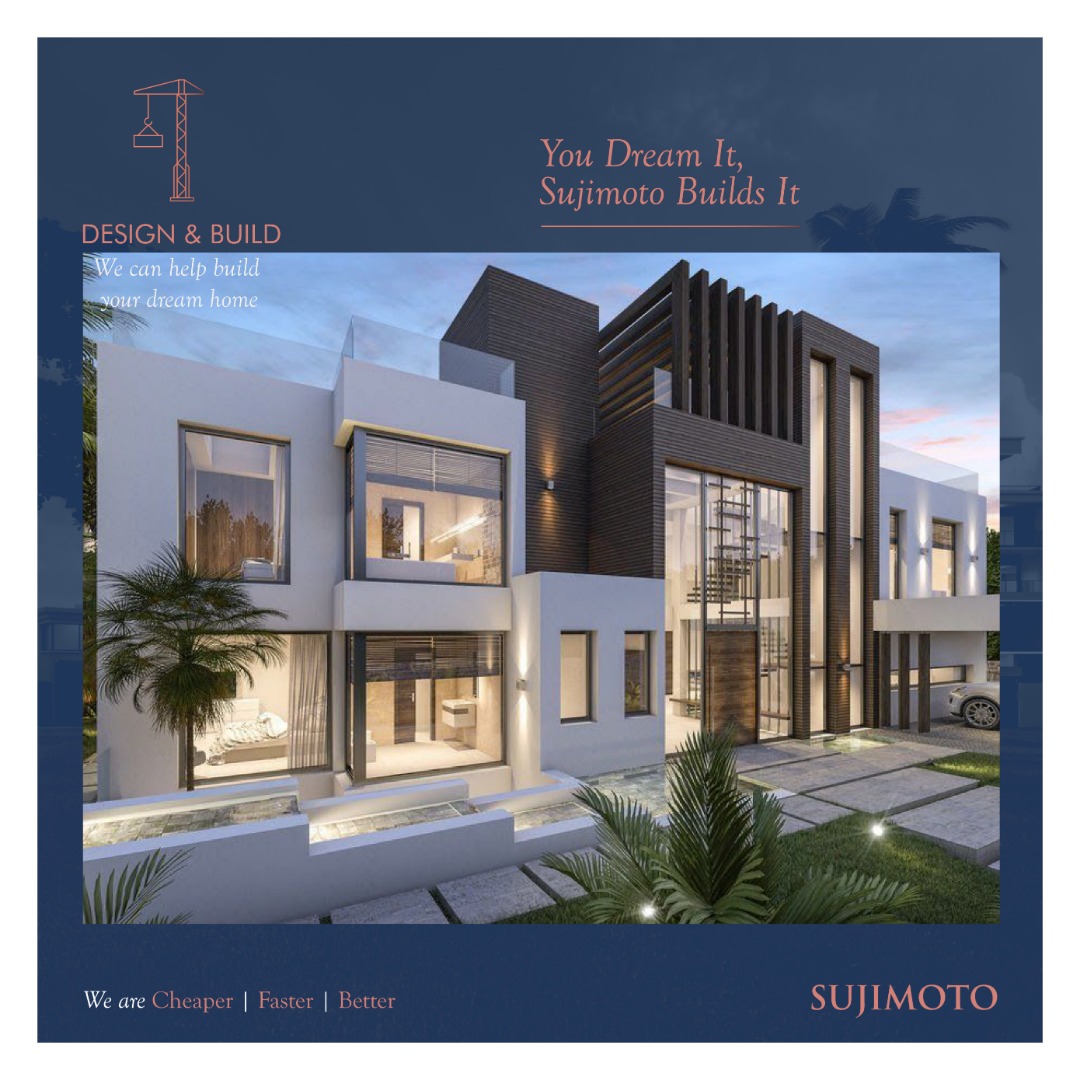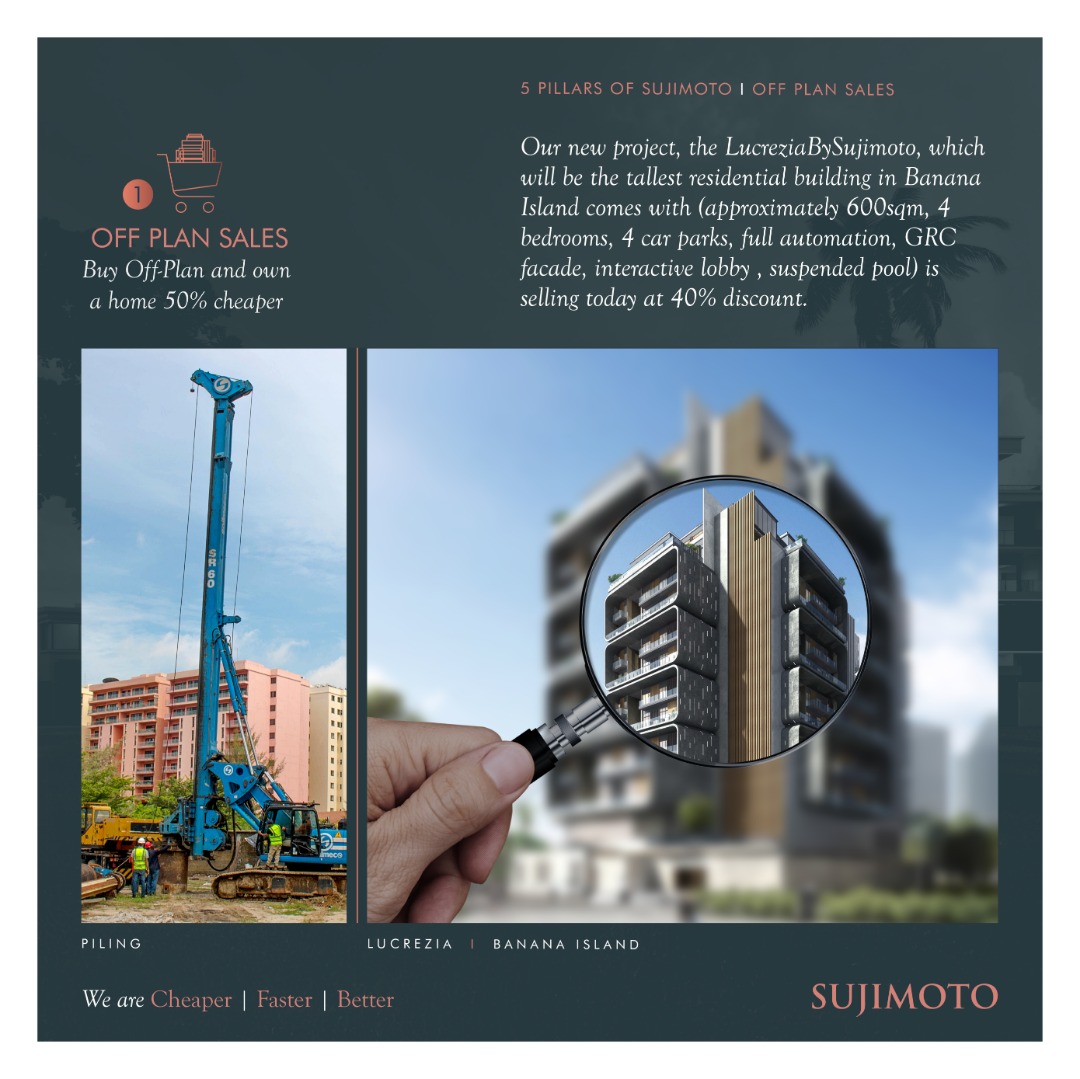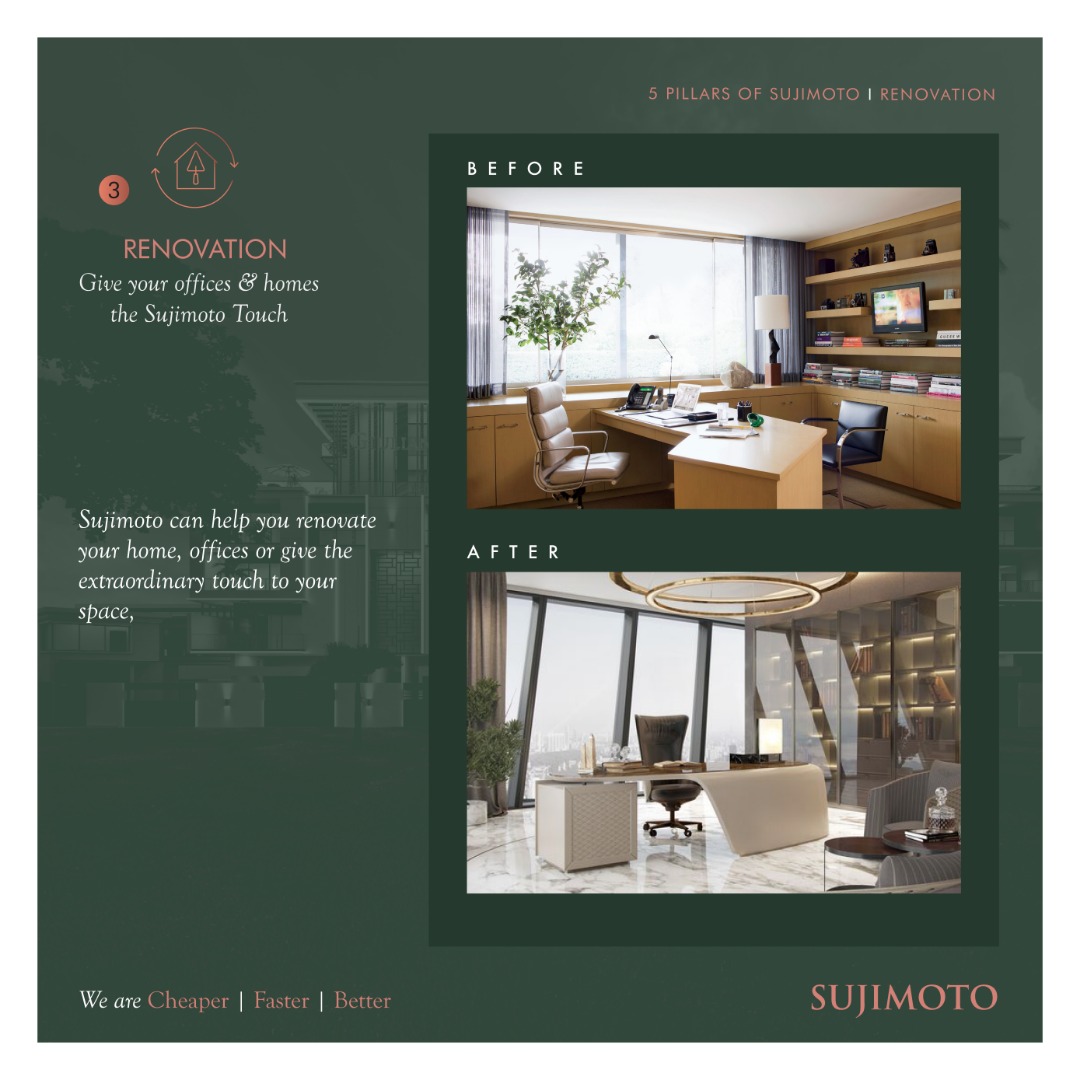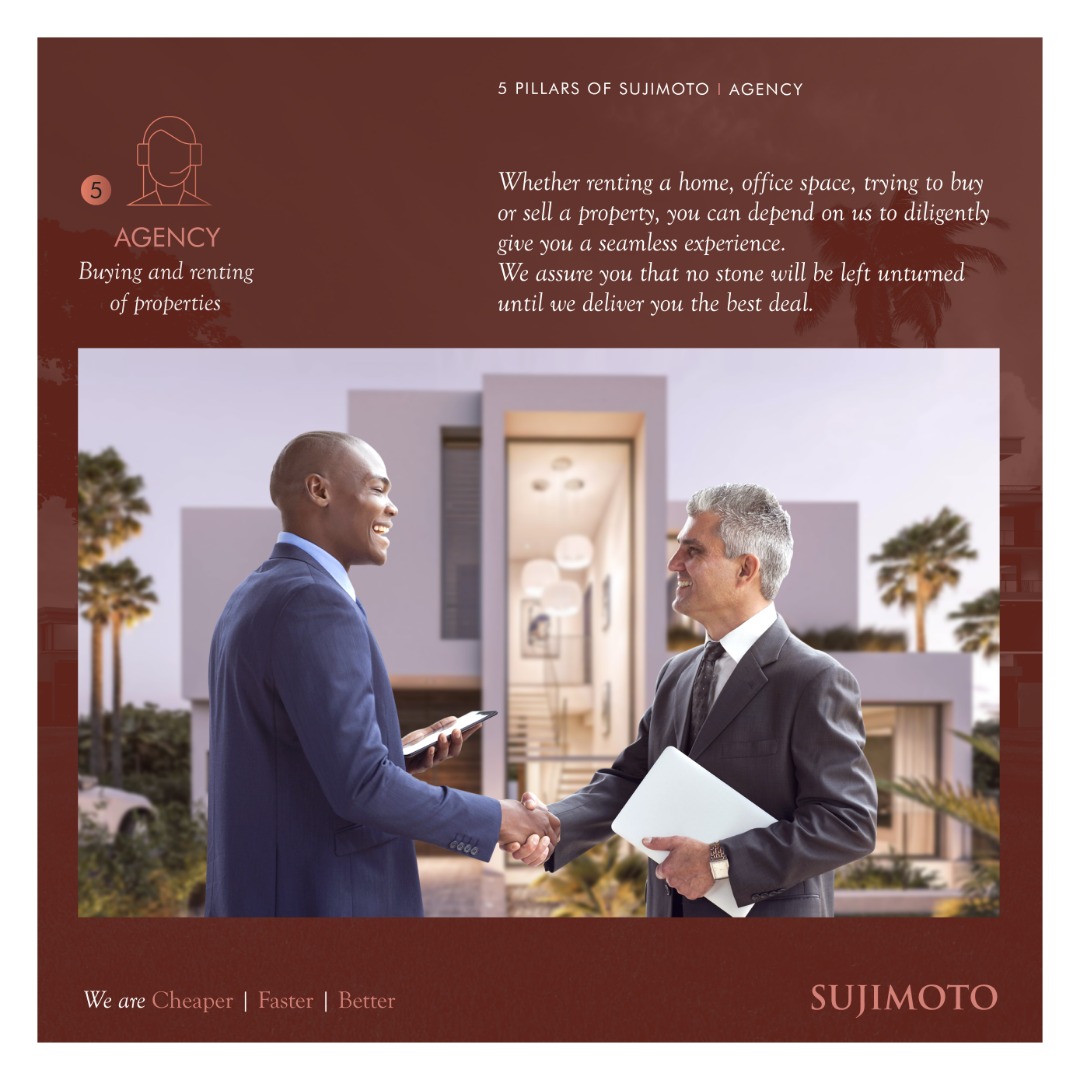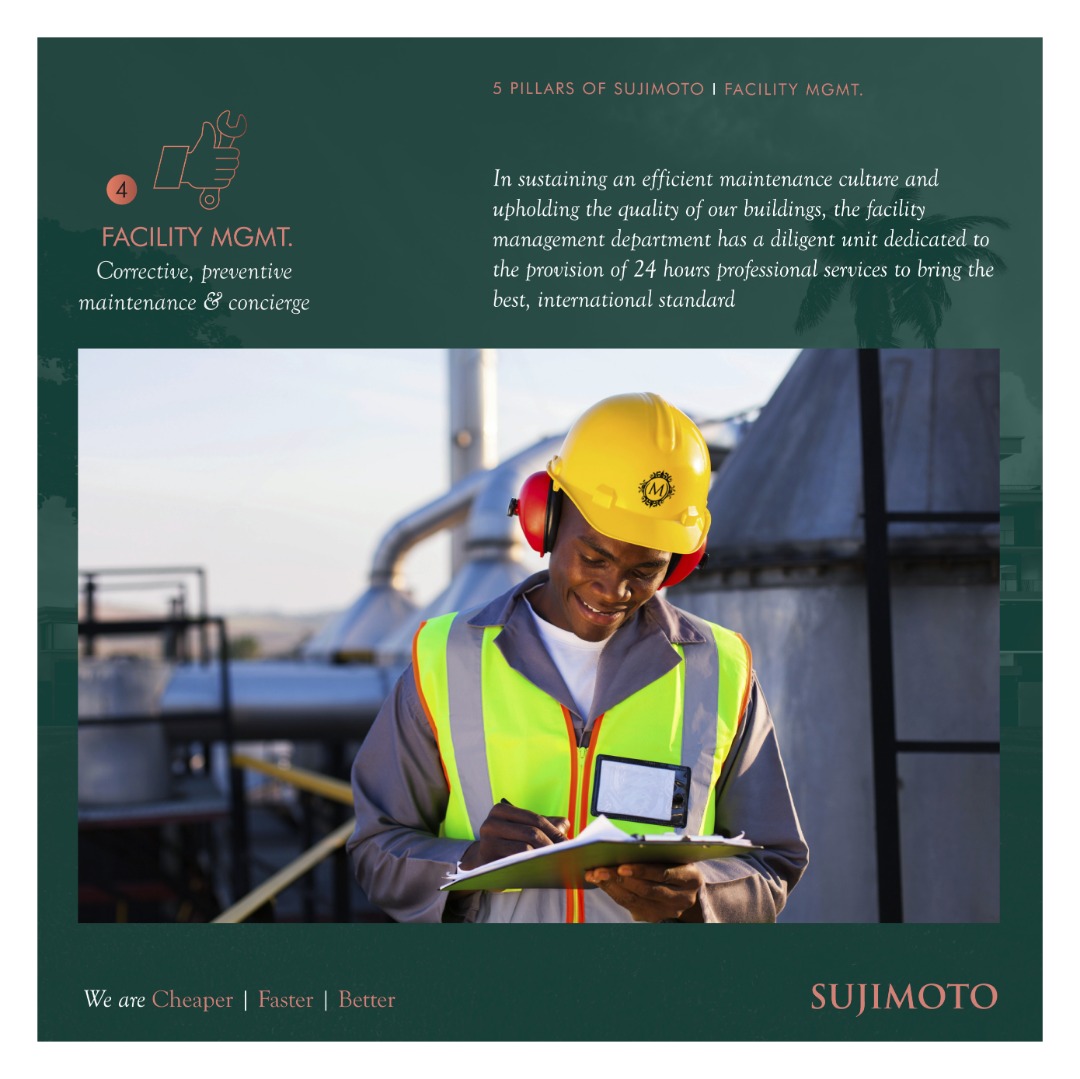 ---
Sponsored Content