Download the New InDriver App & Enjoy the Freedom to Choose Your Fare around Lagos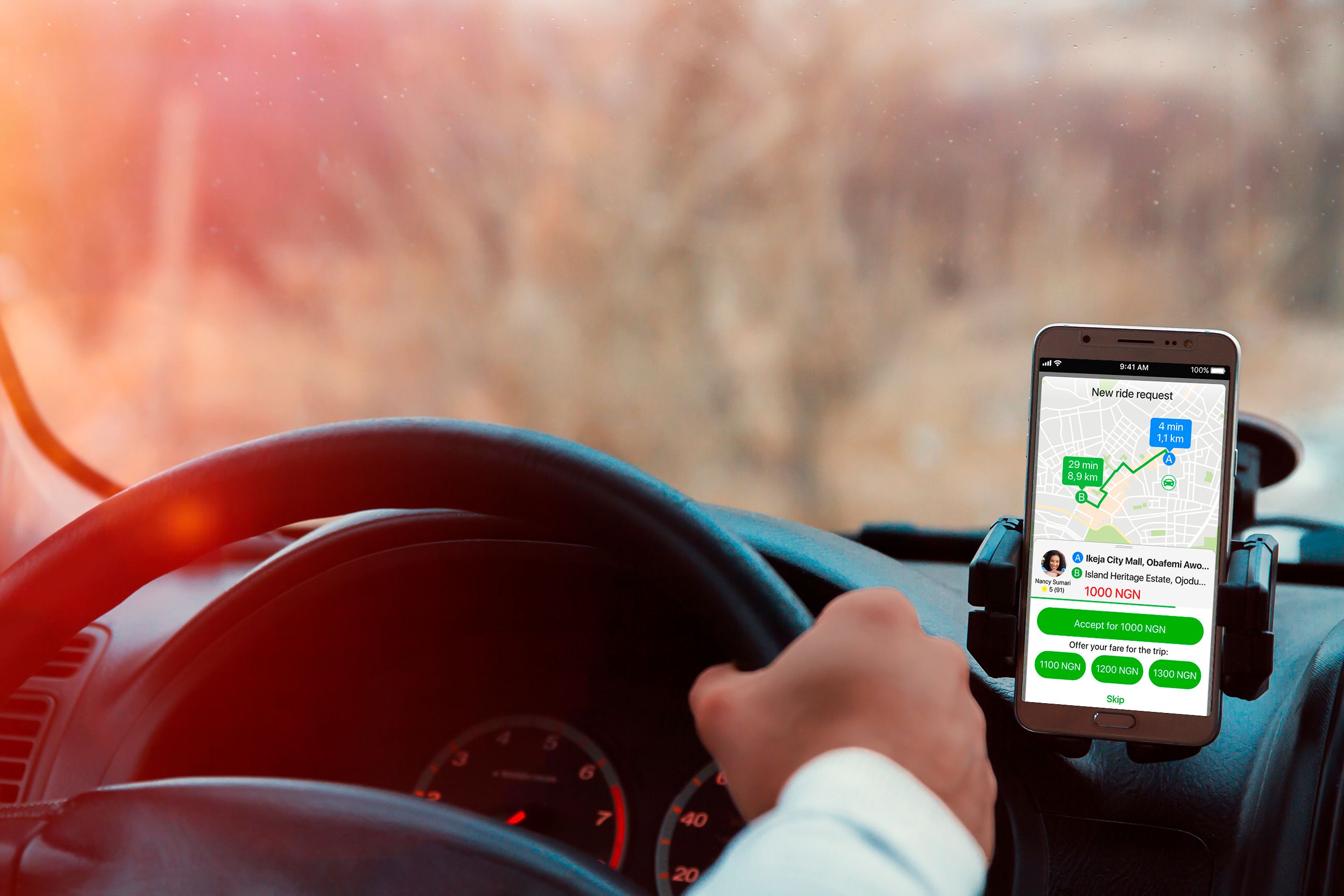 For someone who had tried other ride-hailing services, not only was I genuinely reluctant to download the InDriver App when a friend told me about it, I was also unwilling to experience it. Trying to picture what distinct features it had that I was not currently enjoying was a struggle for me.
Well, I was wrong and you will find out why soon.
About InDriver
InDriver is an international ride-hailing service focused on improving lives of people around the world by giving them freedom of choice and the ability to determine the most suitable terms for the ride; thereby, protecting them from dictates and price manipulations common to other ride-hailing services.
Downloading and Setting Up

Downloading the InDriver app is pretty simple as it is available on App Stores for both Android and IOS users. Interestingly, setting it up takes less than a minute in three quick steps that involves providing your mobile number and email address, inputting a verification code, and uploading a profile picture. Then, boom! You are ready to ride!
Using the App
Personally, I find how InDriver works really interesting. The App automatically sets your pickup point to your current location, with an option to change should you want another pickup point different from where you currently are. Following this, you are required to input your destination.
Unlike other ride-hailing apps, I discovered that InDriver's inbuilt map is quite unique and robust. It is able to differentiate streets with the same or similar names within the same locality and with amazing precision too.
For instance, there are three streets named Oduduwa in Ikeja, GRA of which most of the popular ride-hailing apps only recognize two, thereby, complicating the experiences of riders commuting from the left-out location; who oftentimes have to start re-directing drivers who must have gone to a wrong "Oduduwa" address. Surprisingly, InDriver captures all the Oduduwas inside GRA and that is the first win for me.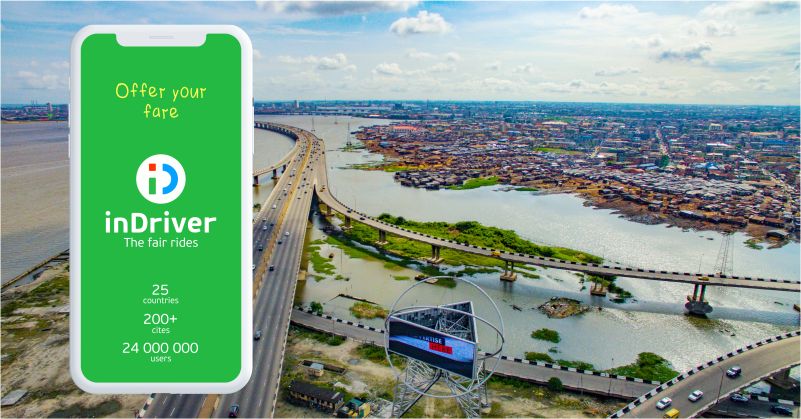 Power to the Rider
Perhaps, the key differentiator for InDriver is that it empowers the rider in a way other ride-hailing platforms you are used to; do not.
After inputting the pickup point and destination, a rider is required to input a fee he/she is willing to pay for the ride. InDriver then proceeds to share the rider's proposed fee with closest drivers to the pickup point, who would either accept the rider's offer or propose a counteroffer.
In a case where the rider's offer is not accepted, he/she is shown a list of drivers and their counteroffers. The negotiation continues until there is a final agreement between a rider and a driver and then pickup.
This is truly unique and probably the biggest reason why I would be an InDriver loyalist; knowing the exact amount I am paying for a trip from the start of the trip neutralizes the shock element I often have with other ride-hailing services. In the same vein, not only is InDriver cost-effective, it also empowers me as a rider by giving me control over the fees I pay for my trips.
Lagos Only
InDriver currently works only in Lagos. I do hope the company extends this unique service to other states in Nigeria as quickly as possible. Pending when that happens, however, I would continue to enjoy my movements around Lagos with an app that gives me complete negotiating power like InDriver.
—————————————————————————————————————————————–Sponsored Content