Ayobami Esther: Common Mistakes Job Applicants Make & How to Rectify Them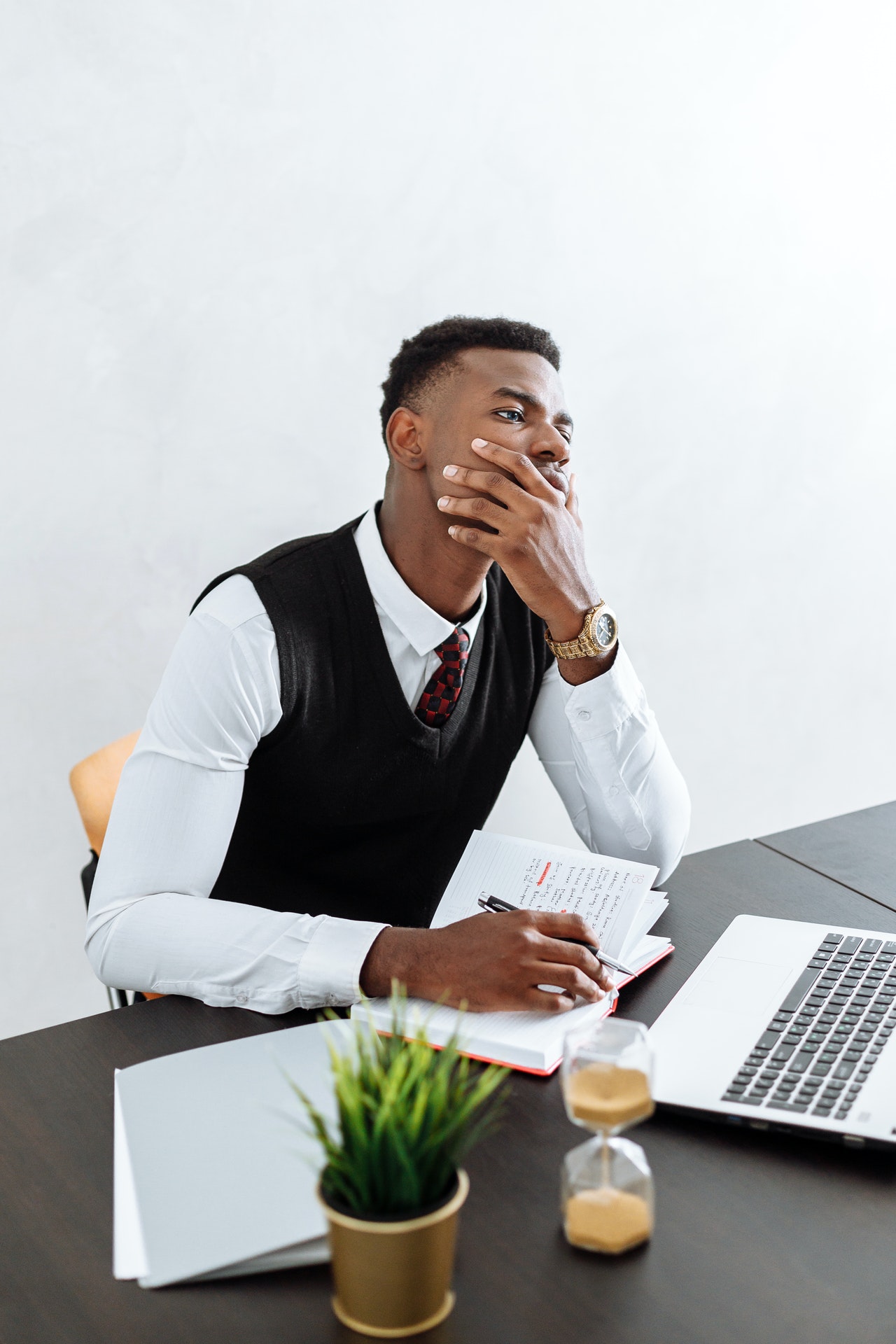 Have you ever wondered why you are yet to get a response from those amazing companies you sent your resume and cover letters to? You want a high-paying job – or any job at all that can pay your bills – but all your efforts are only met with rejections and disappointments. You are beginning to get frustrated – could it be something you are not doing right? Well, let's find out.
There are some common mistakes so many job applicants make when applying for jobs, either out of desperation or just plain ignorance. That's why you need to be armed with the necessary information needed to help you clinch that job.
Let's check out some of the blunders you have been committing, and how you can rectify them effectively:
Making Use of Inappropriate Email Addresses
An acquaintance who happens to be a recruitment officer once narrated how a job applicant sent in her resume through the most bizarre email address: "Sexymolly." Of course, the recruiter was taken aback by the lack of discretion on the path of the job applicant, but decided to look through her resume, and found out that she qualified for the position she applied for.
The recruiter had to sift through other amazing applications and finally settled for the one with a proper email address. Your guess is as good as mine; "Sexymolly" lost out on the job because of her lack of professionalism.
Every job applicant must know that the hiring manager also doubles as the strategic partner of any organization, and this strategic partner needs to get the right fit for the job. You have to convey a professional disposition at all times because you never know who is watching. You should always send out your resume through an appropriate email address if you ever want to be taken seriously. You only have a few moments to captivate that recruiter who has several other resumes to evaluate. Why don't you go right ahead to make it spectacular? Open an official email address today, and watch the tremendous effect that will have on your applications.
Bad Timing
There is a popular saying, "make hay while the sun shines." You should know the right time to send out your application. It is advisable to do this between 9 am and 3 pm as a job applicant if you want to be noticed by that recruiter. Do not send out your resume during weekends unless being asked to send it on that specific day, because most recruiters spend their weekends with their family and loved ones. Do not be surprised if that friend of yours who sent in her resume at 10 am on Monday gets feedback from the recruiter and you who sent yours by 5 pm on Saturday never gets acknowledged. Job hunting can be quite draining, but then you have to always act smart and position yourself well when applying for jobs.
Incoherent CV
Time is money; every second counts. The hiring team can decide to employ you or not by glancing through your resume. How appealing and compelling have you made your resume look like? Do the dates on your certificates correlate with what you have on your CV? Have you worked at those companies you listed? Are the colour contrast and fonts used good enough? Are the job descriptions on your resume detailed enough? Does your resume correspond with the skills needed for the job you applied for? All these are valid questions you should always consider before sending out that application.
Using the Same Resume for Multiple Job Openings
The resume you will use to apply for the position of content writer is far different from the one you will use when applying for the position of HR assistant. Although you might have an in-depth knowledge of these two separate fields, you need to have different resumes tailored for each job vacancy which captures the set of skills you possess if you want to be considered for that role.
There is a software application most recruiters make use of which is called the Applicant Tracking System (ATS). This software is very efficient in checking if a job applicant's resume contains the keywords described on the job opening. The ATS is great at trashing out unqualified resumes, which saves the hiring manager that ample time to focus on qualified candidates for the job vacancy.
For instance, if there's a job opening that clearly states that at least three years of experience as a procurement officer is part of the requirements of the job, and you only have just one year of experience as a customer service representative, the ATS will kick you out of the pool. So here's the catch, always tailor your resume to suit the job description and requirements.
Not Sending a Cover Letter Alongside your Resume
Your resume can never provide all the information your employer needs to know about you, and that is why it is of utmost importance to always attach a cover letter alongside your resume – this will give the employer a broad overview of your set of skills and achievements. You are selling yourself in a persuasive way to that recruiter when you do this. Your chances of getting hired will be higher compared to another job applicant who sends just his resume.
Here are a few tips to help you write a badass cover letter:
Make a thorough research about the company and highlight the skills you possess clearly. This should also align with the goals and objectives of the company.
Make the cover letter direct, conversational, and engaging in such a way that it contains some of the keywords of the job requirements and a description of that position you are applying for.
Write about those certifications you got from the various free online courses you took. This will portray you as a thoughtful person who is constantly in search of acquiring new knowledge.
The importance of a cover letter should never be undermined as it makes the recruiter get to know you better, and also makes you stand out from other job applicants.
Not Giving your Referees Prior Notice
This is a very costly mistake every job applicant must endeavor not to ever make. For all its worth, you are the one who needs a job, so you should try to tie all loose ends.  Always seek permission from your referees before listing. Many hiring managers carry out background checks on each job applicant before hiring them for that job position. Now, imagine if that recruiter calls the referee on your resume without any prior notice from you, you already know it will most likely end up in disaster, and you might not get the job. So, it's important to inform all your referees upfront before dropping their contacts on your resum as this will give them time to prepare well for whatever question the recruiter might ask them.
You will get that dream job you desire very soon, just make sure you eliminate all stumbling blocks on your way to success.