Wow! Today is the last day of our fashion week. I'm sooo glad that u guys enjoyed it….I hope so anyway. I tried to show collections that were really different to highlight the diversity and creativity of African designers. I'm sure you are wondering why there were no Nigerian designers featured. Well, we have our very own Nigerian Fashion week coming up soon and its going to be AMAZING. I'm going away for the weekend then I'll be back on Sunday to go see Lagbaja……should be fun! Make sure u vote and have a lovely weekend! Ciao…
BELLA NAIJA AFRICA FASHION WEEK – TANZANIA – MUSTAFA HASSANALI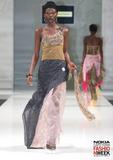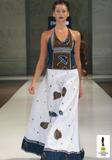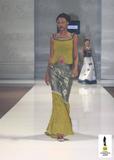 THE DESIGNER – MUSTAFA HASSANALI


Mustafa Hassanali may only be 25 but he has achieved a great deal. Fashion was originally a hobby, but has since become a full-fledged career. His passion for elegance, style, flamboyancy, glamour and glitz has not gone unnoticed by most of East Africa's crème de la crème.
His collections have been shown widely throughout Africa and Italy and his exquisite handwork, detailed beadwork and creative ensemble embellishments have made Mustafa Hassanali a sought after brand name in the couture market.
Fun Fact: Mustafa is also is a medical doctor, writer, events coordinator, culture vulture and well-known socialite…WOW!!!
Hot or Not? What do u guys think?