African models working IN Africa are on the rise. Gone are the days when you had to get to Milan, London, Paris or NYC to get your big break. Today, the runways in Lagos, Johannesburg, Nairobi, Accra and Dar es Salaam are buzzing with top notch modelling talent. Bella Naija will like to shine some light on our African gems. To kick things off, we had a quick chat with stunning Nigerian model, Tomi John.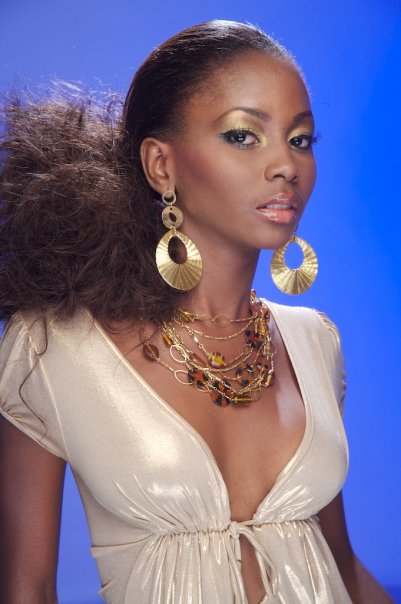 Name: Tomi John
Date of Birth: Jan 18
Nationality: Nigerian
State of Origin: Lagos
High School: Nigerian Navy Secondary School
University: American University Of Nigeria
Studying: International and Comparative politics
Based In: Nigeria
Decided to Started Modelling Because: Love looking good. Figured i could look good and make money just by looking good…lol
Big Break: After a Photoshoot for True Love West Africa in 2005
Career Highlights: True Love West Africa, Mode Men Magazine, NTFS, Couture Exotica, JBL, ITK Magazine, Deal Or No Deal
Favourite Designers to work with: Jewel by Lisa
Favourite Magazines: None at the moment
Runway or Photoshoots: Photoshoots!!
Fav Holiday Spot: Roma
Love most about being a model: That moment when you've got the spotlight on you
Downsides of Modelling: Having to watch what you eat. Long hours of Photoshoots, trying to get the perfect pose
Advice for aspiring models: Never loose focus and DONT do DRUGS.