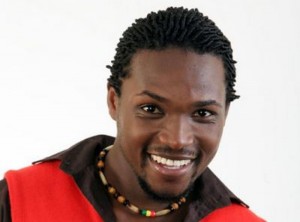 Fans of Uganda's Morris Herbert Mugisha received bad news today as he was evicted from the Big Brother Africa 3 house today. Morris was up for eviction along with South Africa's Thami and Malawi's Hazel.
Votes were counted and the announcement came – Morris OUT. He took the news well and was gracious in his exit. During his time in the house, Morris gained many fans due to his humble attitude and fit body! Perhaps history will repeat itself and he will be able to attain continued success like fellow Ugandan, BBA1 housemate Gaetano.
With only a couple of weeks to go – Thami, Hazel, Ricco, Tawana and Munya are all still in contention for the big prize.