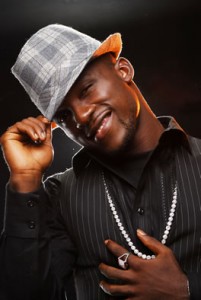 Following his victory on the show Project Fame West Africa winner, Inyanya Mbuk is riding high! The 22 Year Old Calabar Native is enjoying his prizes from the show including a Toyota RAV 4 SUV and 2.5 Million Naira. He has also been very busy in the studio cooking up his debut album.
With its soft melody and soulful vocals, his first single, the Tee-Y Mix produced 'Love Truly' is romantic and catchy! His 2nd single 'No Time' featuring Faze will also be out soon.
Find out a little more about Inyanya below:
Age: 22.
Relationship Status: Single .
Profile: Born in Calabar, Cross Rivers State On October 31st 1986. Mbuk speaks English and Efik.
He likes to write songs and hang out at Karaoke bars. He also attends choir practice on Saturdays. His favourite hangouts in Calabar include Fiesta Fries Bar, Mirage Nite Club and Westlife.
He loves to watch reality TV shows and his favourite meal is richly prepared Beans.
He describes Nigeria as a beautiful place with greedy leaders. He loves Calabar because it is beautiful. He identifies human trafficking, child abuse and rape as pressing issues in Nigeria.
He dislikes dishonesty and pomposity.(Editors Note: Pomposity?! LOL)
Listen to Inyanya's Love Truly