Young intellectuals of African descent will be attending the 2009 Harvard Africa Business Conference next week to gain a deeper understanding of African economic and policy issues, participate in intellectual exchange, and  be exposed to amazing networking opportunities. The theme of this year's conference is "Africa on the Move: Transforming Quick Wins into Lasting Change," and will take place on Feb 20-22nd at the Harvard Business School in Boston, Mass. In an invitation to participants, conference co-chairs Raphael Afaedor and Fayelle Ouane noted that this year's conference will attempt to answer questions like:  How we can protect the fundamentals of African economies to withstand the financial crisis? and How we can capitalize the progress we've made to create opportunities in the fields of healthcare, education and energy to benefit larger communities?
Potential Highlights from the Conference

ADB President's Keynote
One of the Keynote speakers will be Dr. Donald Kaberuka, President of the African Development Bank. Dr. Kaberuka recently announced that the African economy  will slow further to four percent this year as demand for hard and soft commodities deteriorates.
Aschobi Designs Fashion Show
HABC also has a rich agenda for those interested in African fashion, arts and entertainment. The conference will kick off with a cocktail reception and fashion show featuring  Aschobi Designs, a Sierra Leonian based brand created by Parsons educated Adama Kai.
Les Nubians Performance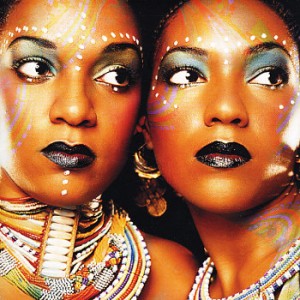 Grammy Nominated international recording artists Les Nubians will be performing at the conference banquet.
De Ja Vu Productions After Party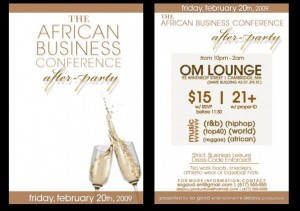 There will be also be an after party on the 20th hosted by De Ja Vu Productions at the OM Lounge. Sign up for the guest list here.