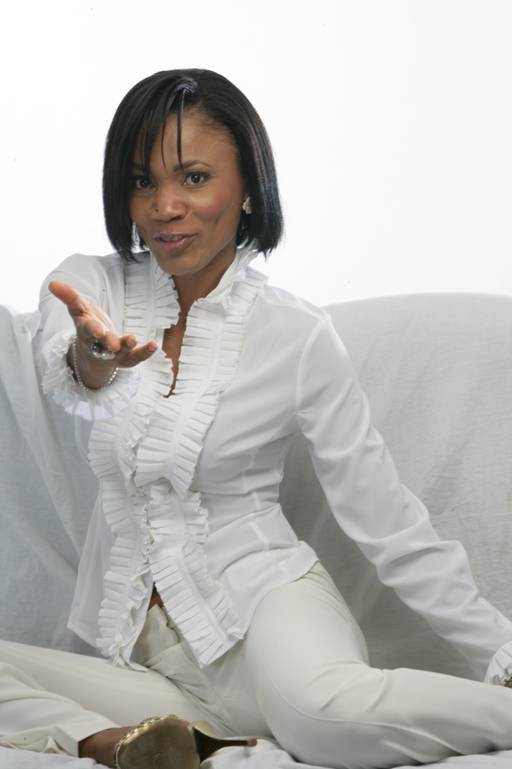 Change-A-Life started in 2002 as a project championed by Funmi Iyanda with the support of the former governor of Lagos State Asiwaju Bola Ahmed Tinubu. Sixty-eight people were awarded grants of N10,000 each for micro-businesses and educational projects. Now The Change-A-Life project in partnership with the Lagos State Government has announced its plans to become formally institutionalized as Change-A-Life Foundation. The event will be televised live on Nigeria Television Authority (NTA) on February 21, 2009 between 7pm -9pm.
Henceforth, Change-A-Life has been intervening in the lives of people when they need it most. One of the original beneficiaries of the scheme Ms. Sekinat Ayeyemi is now the current project co-coordinator. She says that "Change-A-Life is about people, regardless of gender, ethnicity or religion. It's about changing the face of humanity one person at a time."
The project has evolved into a family support scheme for exceptional but indigent young people who come from one-parent homes. Over the years, Change-A-Life has affected 150 children and over 3000 people with its scholarship and health care support services.
Speaking about her motivation for the project Ms.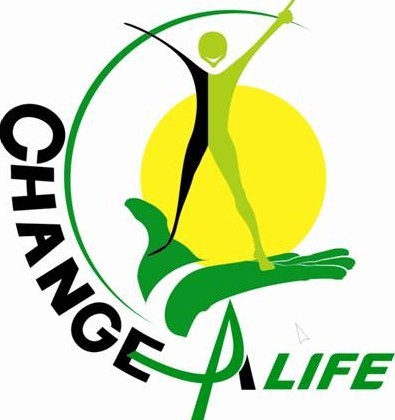 Iyanda remarked "we were just doing what we thought was right at the time–helping hardworking people who just needed a hand—it is really about human dignity."
After six years of operating as an arm of New Dawn with Funmi Iyanda, Change-A-Life, is being launched as a full-fledged organization able to accommodate more deserving youth and families with exceptional potential.
The Lagos State Government in partnering with Change-A-Life continues to show its support and commitment to the less privileged in the state.
Change-A-Life calls on all Nigerians to support the project by volunteering their time, effort and financial contributions. "We are asking everyone to get involved, it takes only one person to change a life."
How Change-A-Life has indeed changed lives!
Mary's Story
Mary has always had a quiet dignity about her. When she was just twenty-five years old, she took on the herculean task of raising her sister's five children singlehandedly. Having lost first their father, then mother, these children were left without anyone to care for them. For Mary, always willing to help other people, it was a no-brainer. She brought the children to Lagos from the village to live with her in her one-room shop apartment. Now, taking care of five orphan children between the ages of four and twelve is no easy feat, especially on proceeds from selling second hand shoes at the Tejuosho railway line. Regardless, Mary did her best to support the children.
It was at this point that Mary encountered Change-A-Life. Recognizing in her, a person with enormous potential, yet great need CAL staged an intervention. The project paid for her rent and put two of Mary's five children who were brilliant students on scholarships. Mary herself was enrolled at the Yaba College of Education. Today, one of those children is in university studying mechanical engineering. As for Mary, she graduated from Yaba College of Education as an NCE holder and is fully qualified as a teacher. She has also gotten married to a man who took on her and her five children. They all live together.
Papa Samuel's Story
Mr. Odoakor or Papa Samuel as he is fondly referred to found himself jilted by his wife and left to care for a two-year old son. Refusing to leave his son in the care of relatives, Papa Samuel decided he would take care of his child himself. Unfortunately his salary as a security guard was not enough to support his family. They soon lost their home and began sleeping on the streets. Samuel began hawking pure water to supplement his father's tiny income.
Even in the face of these extenuating circumstances, Samuel was able to maintain very good grades at school. His brilliance at school, as well as his father's determination not to shirk his responsibilities impressed everyone at Change-A-Life. Samuel was consequently put on scholarship, his school fees and needs paid for by the programme. Change-A-Life was also able to take care of their housing expenses. Samuel is writing his WAEC exams. He no longer has to hawk pure water and can now concentrate on schoolwork. Papa Samuel, supported by CAL, is currently enrolled in AA driving school, giving him the foundation he needs to embark on his new career.
Baby Faith's Story
A Good Samaritan brought in an abandoned baby to the studios of New Dawn with Funmi Iyanda. The old lady found the baby the railway lines in Mushin not far from where she lived. The baby was immediately taken to Strong Tower Mission and shortly after developed all sorts of health complications. A few weeks later, tests confirmed the baby was HIV positive. Workers of CAL and Strong Tower Mission, not knowing whether he would survive, named the baby Faith and was instantly put on anti-retroviral drugs.
As compensation for her charitable act, the old lady who brought in Baby Faith was given a place to stay and a grinding pepper mill to enable her fend for herself. What is noteworthy is that the first time she tried to report a missing child to the police, she was locked in jail for two days. Yet when faced with the same situation twice, she did not hesitate to help again.
Baby Faith has since been adopted by a couple and now lives in the Netherlands. He is seven years old.
Ada's Story
It seemed like everything that could go wrong in Ada's life had gone wrong. She was jilted and left alone with an unplanned pregnancy. Although an enterprising woman, her hair shop, which was also her home was torn down. Ever a fighter, Ada worked hard and struggled to save up money to start all over again. Unfortunately the money was stolen. Destitute, depressed and suicidal, she attempted to give up her child to Change-A-Life. Ada desperately needed an intervention. All she needed was N40,000 to get her life back on track. After receiving a grant from Change-A-Life, Ada was able to revive her hair business and put her child is back in school.
Favour Okafor's Story
A tragic end for one family resulted in a new beginning for another. Seun Goriola had a hole in his heart. His family appeared on New Dawn with Funmi to solicit for financial support for corrective surgery in Israel. The fundraising was successful, however shortly before his departure, Seun passed on.
Favour's family who had also previously contacted the New Dawn studios followed Seun's story closely. Favour's condition was even more complicated than Seun's. A year and two months old, she had two holes in her heart as well as Down's Syndrome. Upon hearing of Seun's passing, Favour's family contacted the New Dawn studios once again in the hope that some of the funds raised might go towards a surgery for Favour. After consulting Seun Goriola's parents, Change-A-Life offered the money to Favour. Favour went to Israel for surgery and is alive and well today. She is seven years old.
Opeyemi's Story
Opeyemi wrote a letter that stood out. He wasn't asking for pity. He just wanted to go to university. He left his village in Ondo State to come to Lagos to join his brother. Opeyemi then decided to work a little so he could pay for university. One fateful day on his way home from work, Opeyemi entered a one-chance bus. As the bus approached third mainland bridge, he was robbed, beat up and then had acid thrown all over his body. Opeyemi then proceeded to walk the whole length of the bridge to the end (no one stopped to help him) all the while burning with acid.
As he walked, crying for help, people ran away from him. Eventually a brave soul finally helped him and took him to the hospital. Upon getting to the hospital, he was asked to produce a police report before receiving treatment. As a result, Opeyemi did not receive any medical intervention until 1am. The acid had been eating away at him for over five hours. He was in the hospital for six months undergoing surgery after surgery. His family used up all their money just to get him to survive.
Yet even after this horrible ordeal, Opeyemi still wanted to go to school. He was disfigured so much he could not speak well. Change-A-Life, on his behalf called Modupe Ozolua and the BEARS foundation to see what could be done to ease his condition and enable him fulfill his dream of higher education. Change-A-Life was able to raise money to pay for the surgery, while the BEARS Foundation organized the surgical procedures, bringing in the plastic surgeons.
While waiting for the doctors to come into the country for the surgery, Opeyemi caught malaria and died. All he ever wanted was to go to school. Yet, the entire system failed him, the hospitals, the police – everyone failed him.
_________________________________________
Great initiative. Along with the stories that inspire, stories such as Opeyemi's remind us of the reality in Nigeria. Its good to see people making an effort rather than sitting back and waiting for other to do something. Bella Naija will bring you updates on the progress of the Change-A-Life Foundation.