BN EDITS: 11 most iconic wedding dresses in Film and TV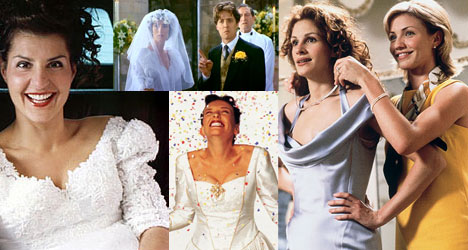 From My Big Fat Greek wedding to My Best Friends Wedding, Sweet Home Alabama and more recently 27 dresses…it's incredibly amazing how the wedding scenes featured in FILM and TV  provide inspiration for real weddings!
While I won't be looking at the creative themes behind the weddings and the floral arrangements, however, I'll be putting the wedding dresses on the spot.
Since it's Wedding Week on Bella Naija, it will be fun to reflect on a few fictional weddings and the featured wedding dresses.
What makes these wedding dresses iconic? It's the style, as it is vastly applicable to today's bride, it's beauty, and most important, the scene's impact on the movie, series or show as a whole!
1. Coming in at number one is Maggie (Julia Roberts) in Runaway Bride. After wearing a bunch of wedding dresses, she FINALLY gets married to the 'one', actor Richard Gere in this classic off-the-shoulder gown!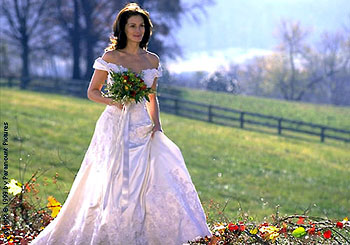 2. Pop icon Madonna's performance of 'Like A Virgin' in the 1984 MTV Music video awards remains till date one of her most memorable as she astonished the crowd appearing on stage in a wedding dress.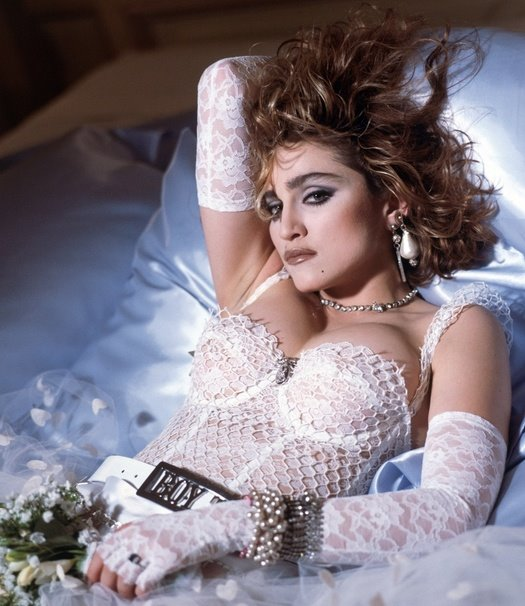 3. One of the dramatic scenes in the movie The Notebook, as  it sets  the pace for the rest part of the movie, is scene where Rachel Adams tries on her Wedding dress.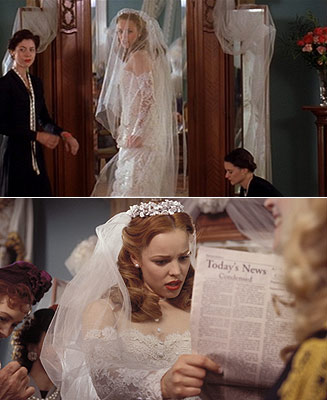 4. Who can forget Sarah Jessica Parker as Carrie Bradshaw in this Vivienne Westwood wedding dress of a masterpiece in the movie: Sex and the City.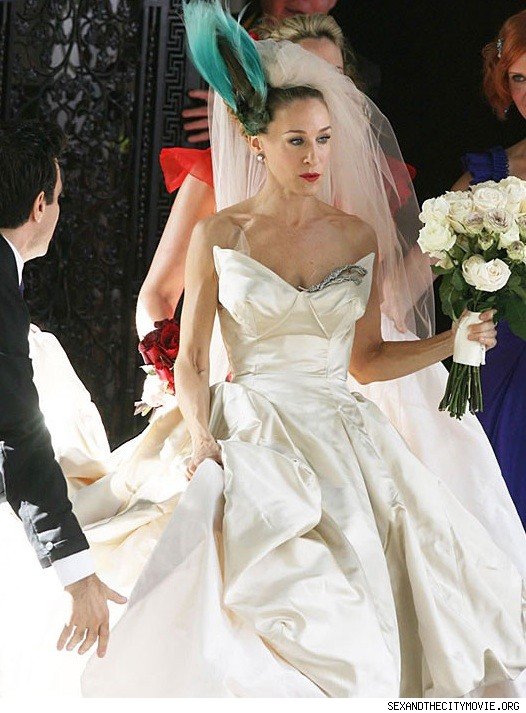 5. The second season of Grey's Anatomy ends sadly with Dr Preston Burke leaving Christina Yang on the aisle in this mermaid cut intricately beaded bodice wedding dress.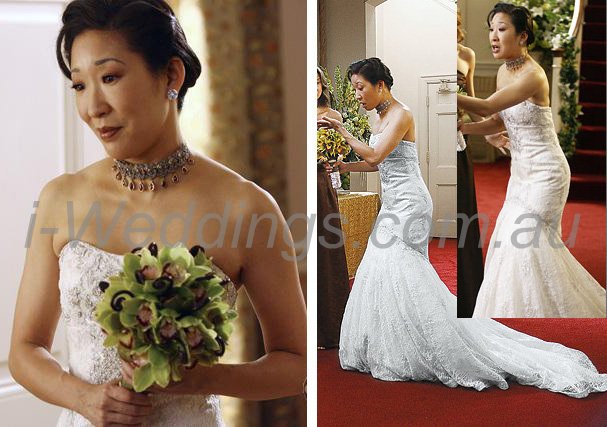 6. At No 5, it's princess Ariel of the Little Mermaid in her wedding dress…a truly timeless piece!!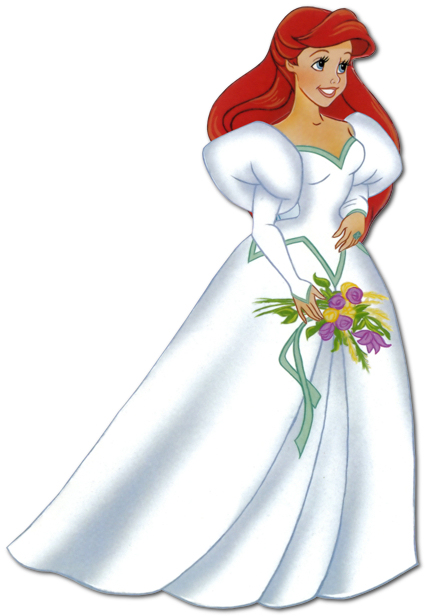 7. Sophie's wedding dress in the musical Mamma Mia is worth every bit of this spot on the BN chat!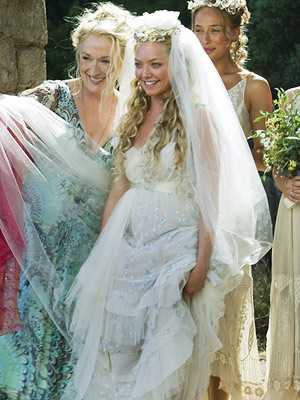 8. Amy Adams as Giselle in Disney's Enchanted glows in this puffy wonder of a gown!!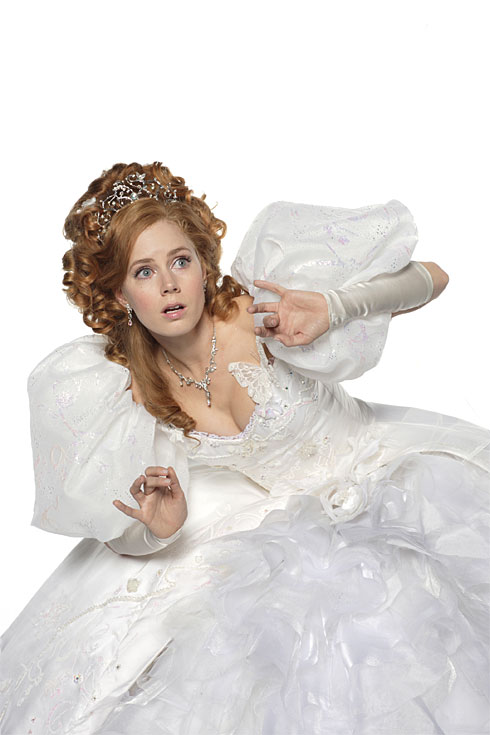 9. Serena's mum, Lilly looked absolutely stunning on her wedding day on a episode of Gossip girl.xoxo..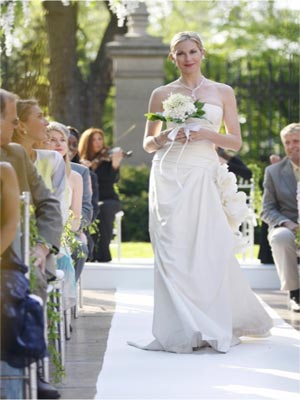 10. Anne Hathaway and Kate Hudson both earn the number 10 spot for their Vera Wang wedding dresses in the Movie, Bride Wars.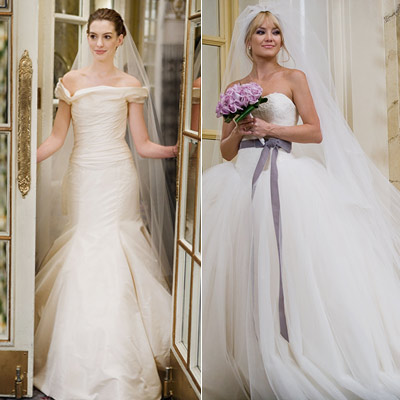 11. And Finally, Wilhelmina Slater (Vanessa Williams) wears a simple and sophisticated wedding dress in a scene on Ugly Betty!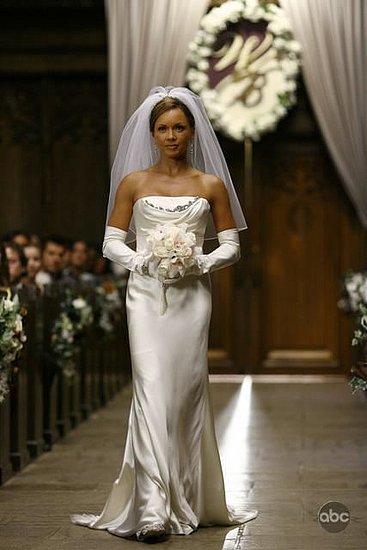 Is there any Wedding dress in Film or TV  that left you entralled?? Share it with the rest of BN readers by leaving a comment.