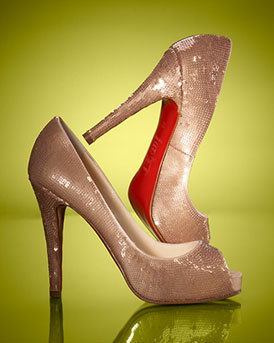 I love my boyfriend.
Okay, like seriously, who wouldn't?
*giggle!*
I met Rotimi when I just finished secondary school. He was doing his A-Levels in Jand at the time, and I was in that place in SS3… you know, at the end of exams, before graduation and prom, where everything looks peachy! Teachers look ugly and like a joke~ they are stuck in this place I spent 6 years trying to get out of.
My parents are all nice because they are oh-so-proud of me and optimistic bout all As in my IGs, SSCEs, I wish! Or rather, I know better, dubs can only get a girl so far.
Anywayyyy,
I was in that place when I met him.
He was dark, slim and sexy.
I spotted him from the moment I walked into Bacchus.
He was poppin' some Mo.
"Ego, Egoo!" someone out yelled my name
Our oh-so- fabulous gay Naija-Lebanese friend Michel called from his side "turn around honey!", giving me a peck on the cheek and a spank on the butt as I giggled away.
"Mscheww, Miss Okoli who are you fronting for? We've known each other since Grange School Preparatory Class days, bcos u've grown… bla bla…"
I wasnt even listening. To be honest my eyes were fixated on Rotimi and I tuned out everything else.
The speakers blaring out 'Promiscuous Girl', Michel's chatter, the fat guy's sweat and cologne next to me, the squeeze of my best friend's hand in mine.
I had to have this guy.
And I have had him… for 3 years now.
I love my boyfriend.
I guess.
Hmmmm, I mean I'm so sure sometimes and then sometimes I just don't know.
Rotimi is still in Jand, and although he makes the obligatory bi-monthly sojourn to Yankee, I just don't know anymore.
You see, I've invested a lot in this relationship.
I was a virgin and… whatever my friend, you get the gist.
Mscheww.
Anyway, I've met his family, get phone calls from Mrs. Smith-Davies now and then as their youngest Iyawo.
When I'm around him, I never lack.
Champagne, Mikimoto Pearls, Swarovski bracelets, 'cash just to hold', the whole 9 kilometers.
Its just Mr. Rotimi Smith-Davies himself that has me worried.
When he's not around, I hear gist from my Janded friends. I've seen the way Yinka, that Britigerian heifer hugs him too tight when she stops by our table at the club. I've seen a couple of ladies slip their numbers in between his fingers at the well-lit Churrasco.
But why do I hold my tongue you ask? Why do I bite my lips so hard that my blood blends with my signature red lipstick?
I just can't stop! Elevated to iyawo status I cant look back now.
Its not about money, Daddy has that.
He has class… I cant marry an Igbo trader abeg… I've come too far…
A lot of b*tches will kill to be in my Louboutins.
Gosh! I mean, I'm so lucky to have him… right?
He may cheat but I never lack. He tires after 2 minutes of love-making but my friends have said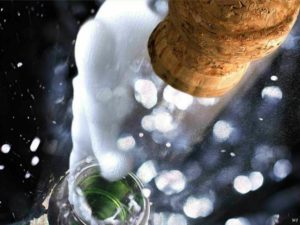 their boyfriends are not much better.
Maybe the devil you know is better than the angel you don't.
You know?
So I love my boyfriend. And if you meet him, you'll love him too! Cos we'll pour a flute of champagne for you out of our Ace of Spades. He may ask you for your number in return, while I throw my head back, and pretend to be raising my hands to the sky to 'Kini Big Deal', forcing my tears back into my eyes… asking myself if there is a big deal? or I should just ignore my feelings…