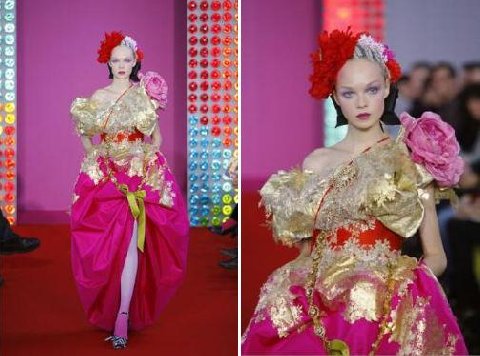 Pink is officially the 'IT' colour especially as the Genevieve Pink Ball comes up this Saturday.
Pink as a colur is is girly, soft and romantic. It  always translates well in clothing and accessories and the Lord knows I can't wait to be blown away by all the fashion fabulousness!
In the Meanwhile, as I enthusiastically wait for that moment of breath taking divine, it will be nice to venture into the woods, and plunk on some 'Pink Roses'.
Recap on the memorable pink dresses that we've seen over the years, one's that have walked the red carpet, and a few others which have not! Also, explore the  questionable pink trends, The Pink Ball looks: Edgy Diva, Vintage Wonder, Flower girl, Grown and sexy, A splash of Pink and Glam Goddess.  And finally a selection of stylish pink items currently up for sale!
BN EDITS: Memorable Pink Dresses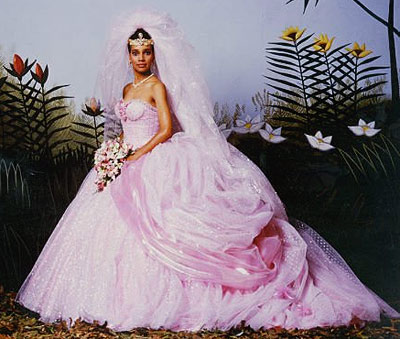 Pink has never been worn so magnificently. Lisa Dowell pulls off this pink wedding dress tres fabulously in the 1988 Movie, Coming to America.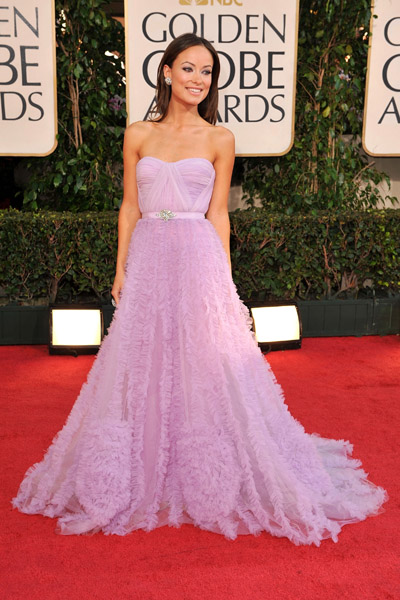 Olivia Wilde was a quintessential beauty at the 2009 Gloden Globes in Reema Acra.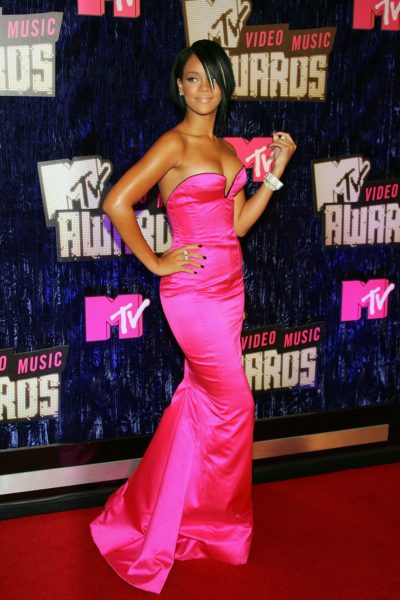 Rihanna looked 'HAWT' in this 'hot' pink Armani Prive dress at the 2007 MTV VMA's.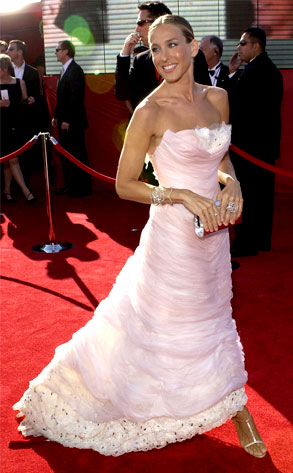 Sarah Jessica Parker glows in this cotton candy pink Chanel gathered gown at the 2003 Emmy Awards.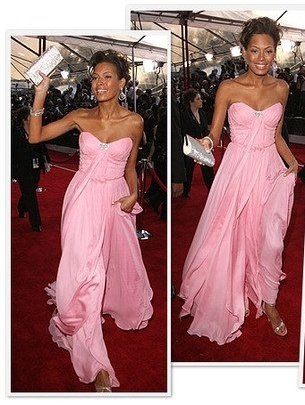 Keisha Whitaker accompanies her husband, Forest to the SAG Awards 2008 looking drop dead gorgeous in this baby pink Jenny Packham dress.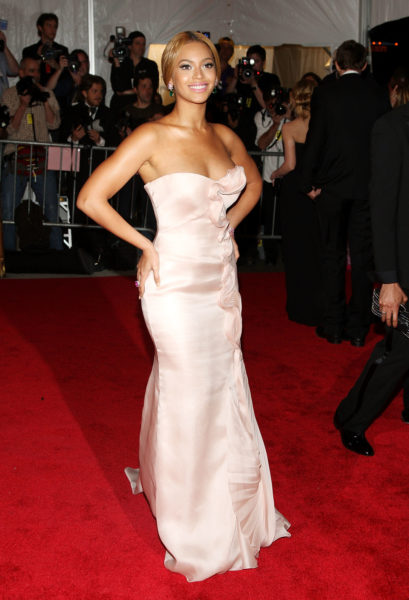 Beyonce exudes elegance in Armani Prive at the Metropolitan Museum of Art Costume Institute Gala, 2008.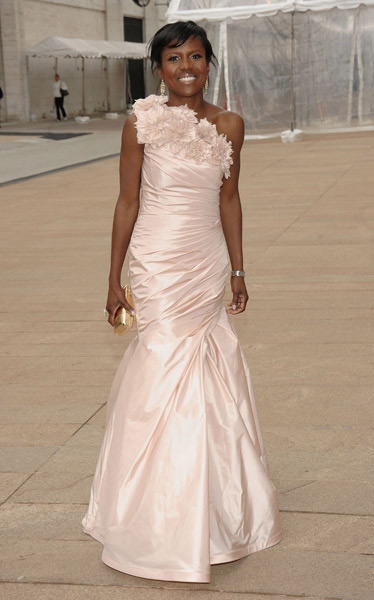 Deborah Roberts looks stunning in this pink asymmetrical gown with a ruffled neckline.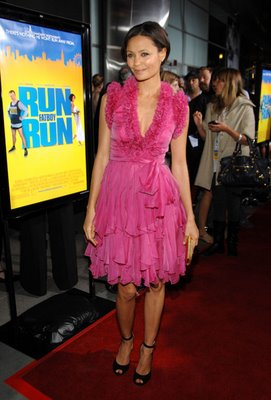 Thandie Newton is pure girly perfection in this romantic Mattew Williamson dress.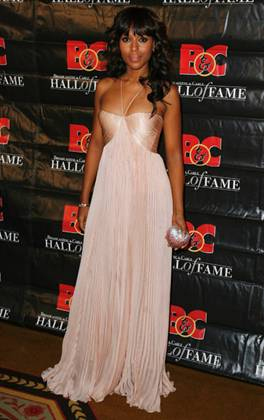 Kerry Washinghton looks stunning in this pleated pink Roberto Cavelli dress.
Victoria Beckham is fierceness in this Roland Mouret Moon dress, coupled with the Pink Ostrich Hermes birkin bag.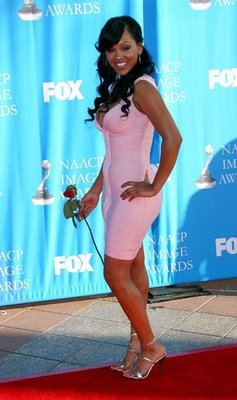 Megan Good's powder pink Herve Leger bandage mini dress remains memorable like she wants it to. She re-worked this dress when she came over to Nigeria for the Anabel Mobile launch.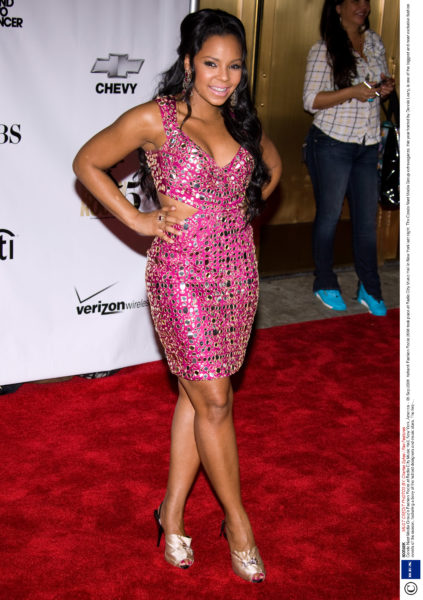 Ashanti looks all glamed up in this modified pink embellished dress by Marchesa.
 Can I pull off a pink suit??
Princess Diana wore her a fair share of pink suits which she pulled off so gracefully. Pink suits are attached to formal occasions, like weddings, cocktails and the church. I will like to see it worn more often to these occassions than it currently is. It is extremely elegant! It is always a breath of fresh air to see a woman in a nicely tailored pink suit. However, I will asdvise dress and skirt suits rather than trousers. The lenght of the dress and skirt shouldn't be beyond the knee. A little bit of skin makes it all the more appealing, too much closure turns it to a disaster!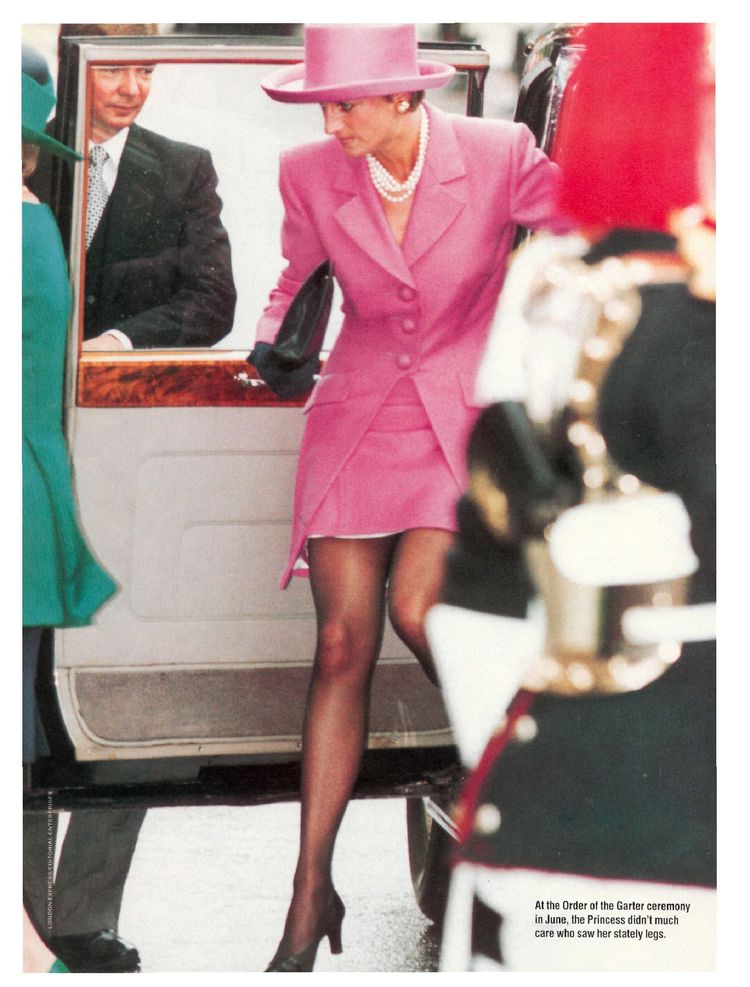 What About pink lipstick??
We see a lot more pink lipstick worn these days and I absolutely love it! It is fierce and adventurous, and speaks volume of your persona. However serious attitude is desired to pull it off as it is the driving force behind the look! Arieta Mujay always seems to do it justice as well as  Rihanna!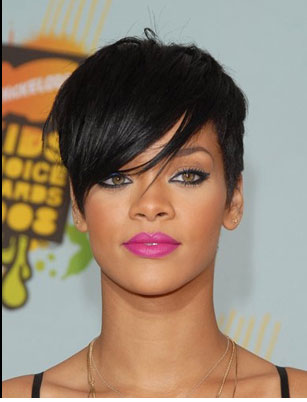 Can I wear pink jeans??
Coloured jeans became the talk last summer, and still remained slightly in focus all year round till now. Pink coloured jeans? Well… this trend is highly selective. Preferable suited for the model skinny and people with slim tighs and long legs. If you happen to fall under that category, I advise you try it out! Its fun, and perfect for a casual day!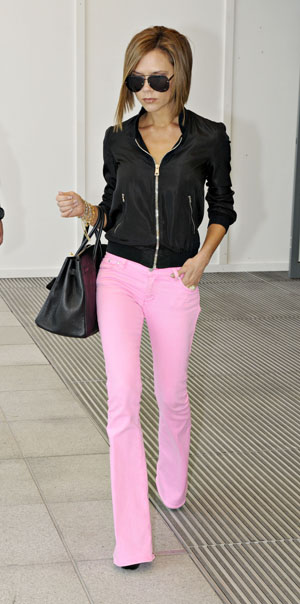 Victoria Beckham works this trend tastefully. You are permitted to steal her style and go for the wide leg or create your own with a skinny leg, the choice is yours!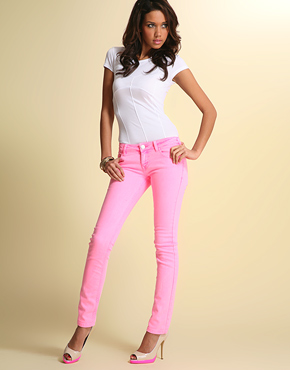 Purchase here for £29.99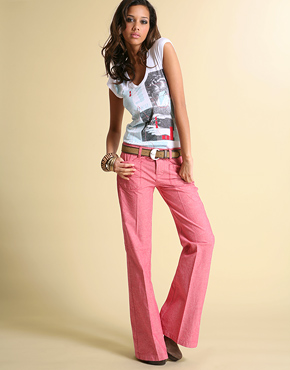 Purchase here for £89
BN EDITS: The Pink Ball Dress Looks.
Grown and Sexy: Sexy can be achieved in a covered two piece suit like this one. It is sexy sophistication personified. Elegant and tasteful.  It will do justice in enhancing one's curves and streamlining the silhouette. Complemented with delicate silver jewelry, this look is a silent killer!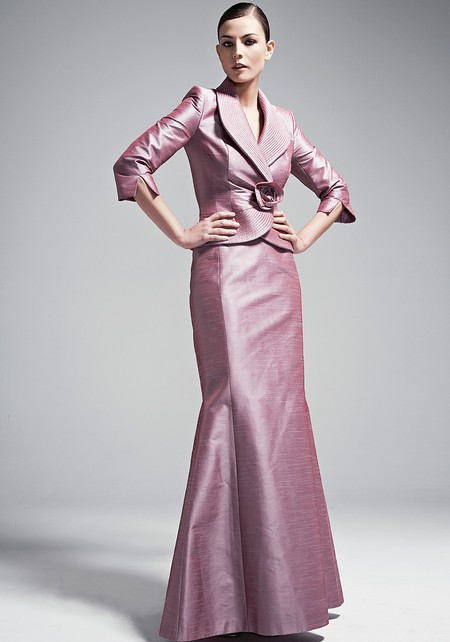 Purchase here for $249
A splash of Pink: While it is the Pink Ball, it will be nice to see another colour dominating some pieces, like we see here. The empire waist is emphasised with a wide pink sash which is tied into a bow at the back.  Coupled with the plunging neck and back line, this dress is uber alluring !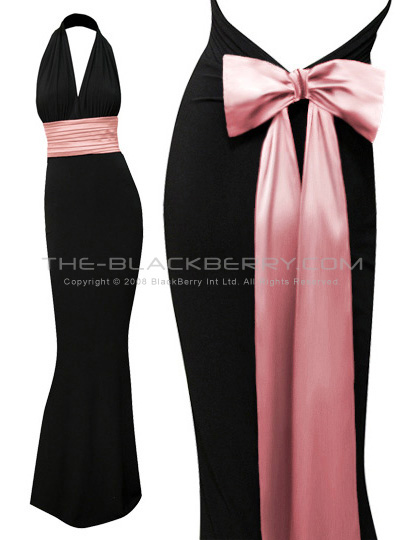 Purchase here for £100
Glam Goddess: Capitivate the audience with your to-die-for curves by opting for a  figure hugging dress with the most delicate details like pleats and ruching.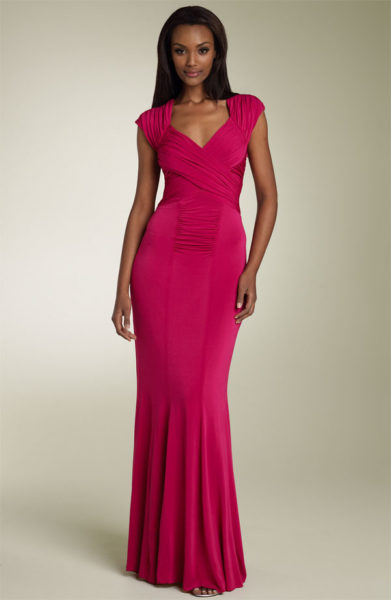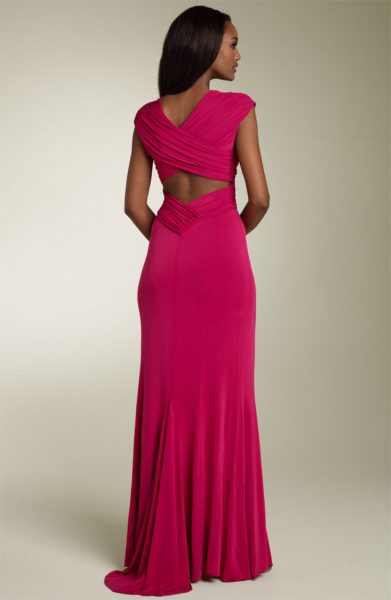 Purchase here for $344.90
Vintage Wonder:  Draw inspiration from the past and marvel in a vintage wonder. This soft romantic 1950's pink frills dress has all the elements of timeless beauty.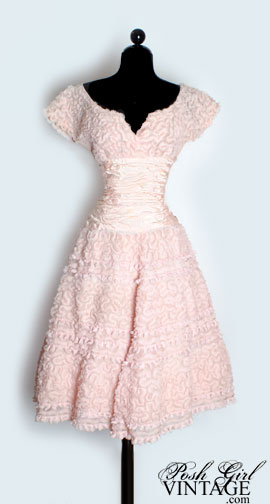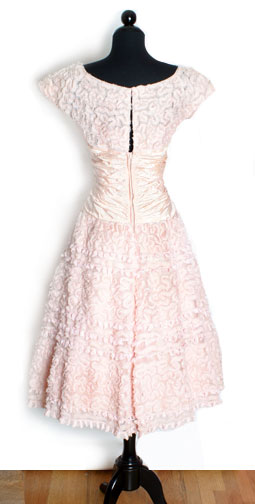 Purchase here for $558
Edgy Diva: Stand out and make a statement in a short edgy piece. Think modern dramatic cuts to guide you through your journey to va-va-voom!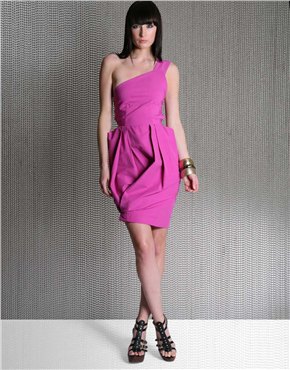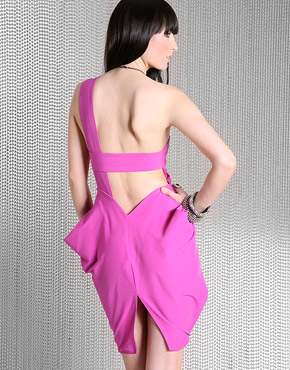 Purchase here for £107.75
Flower Girl: The Pink Ball will be nothing without our flower girls injecting the scenery with freshness and heart warming colours!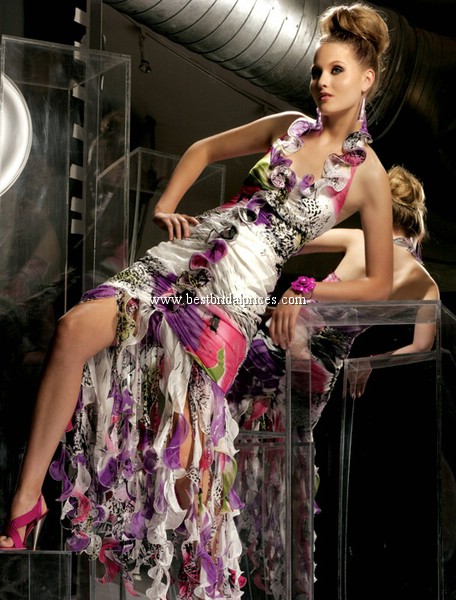 Purchase here for $500
BN EDITS: Pink  for sale!!!
Here is a  selection of a few pink items which are currently up for sale:
 Andie fold clutch: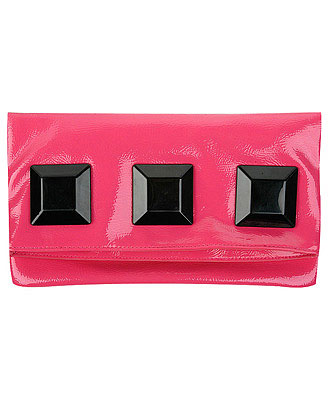 Purchase here for $10.99
Newlook tier front skirt: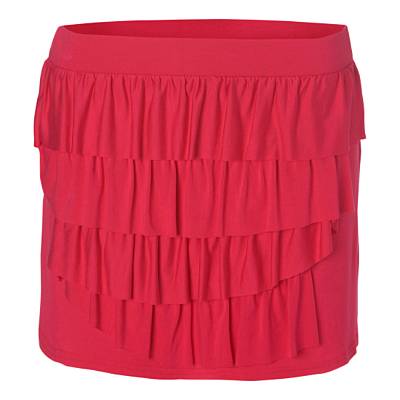 Purchase here for £ 7
Multicoloured chiffon dress: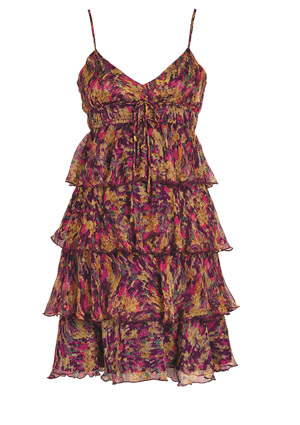 Purchase here for $19.99
Asos jewel toe thong sandals: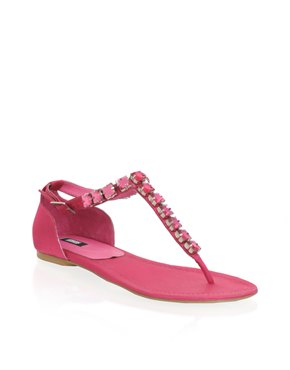 Purchase here for £15
Shalya dress: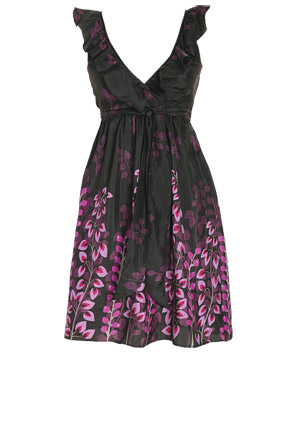 Purchase here for $29.99
Gio Gio lightening fold detail dress: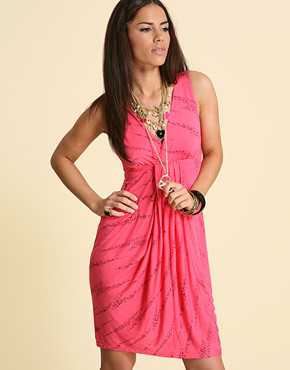 Purchase here for £20
Susie Smith Satin dot clutch: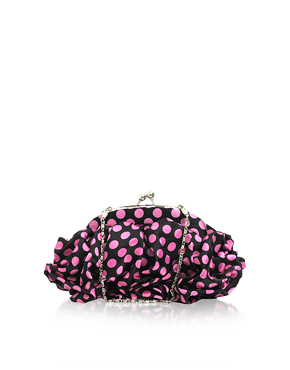 Purchase here for £15