For any avid watcher of Pan-African TV, the name Gaetano Kagwa will certainly ring a bell. Gaetano was introduced to us as the dark and sneaky lothario on the first season of Big Brother Africa. He represented Uganda in the Big Brother Africa House and gained a following as a ladies man. During his time on the show, he was engaged in some frisky activities with South African housemate Abergail (Abby) Plaatjes. He was also sent on an 'exchange programme' to the Big Brother UK House during the show – all these factors solidified his place as a fan favourite. Its been years since the BBA experience, since then Gaetano (fondly called Gae) has carved a solid niche for himself in the media industry. He co-hosts Studio 53 on MNet and is also involved in radio and other media-related business ventures in Uganda.
In July, Gae tied the knot with his longtime love, Enid Keishamaza Rukikaire.
The couple celebrated their union in a series of ceremonies. The church blessing was held at the St. Francis Chapel, Makerere, Uganda. For that ceremony, the bride wore a dazzling blue outfit which matched Gaetano's blue tie. It was a very intimate ceremony with only close family including maid of honor Sarah Katabarwa Kembabazi and bestman Baba Masholugu on the guest list.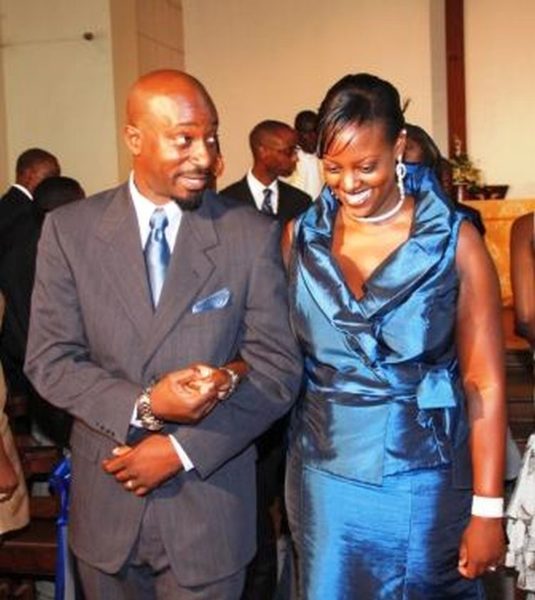 The next ceremony was the traditional wedding – the couple who are both Ugandan performed the full Kwanjula ceremony. It was really a festive occasion with lots of colour, dance, pomp and pageantry. This part of the ceremony was filmed and featured on the most recent episode of MNet's Studio 53.
The finale was the beautiful garden white wedding – the bride Enid was in an elegant strapless white dress accessorized with pearls and her non-traditional bouquet of fresh orange-hued flowers. Gae was refreshingly laidback in his white kaftan and trousers.
Congrats to the couple!
Photo Credits
Uganda Online
The Observer Uganda
MNet's Oboma