BN Prose is a periodic feature on Bella Naija. BN Prose is an opportunity for us to display our talents by sharing short stories that are interesting yet inspire discussion.
Anything from light-hearted short stories to short stories that touch on hard-hitting subjects.
The purpose is not to critique the writing style, its an opportunity for writers (from amateur to accomplished) to share their work with the Bella Naija audience.
If you will like your short story to be featured, email it to bella @ bellanaija . com with BN Prose in the subject line along with the title of your story.
Stories cannot exceed 1500 words.
____________________________________________________________
Today's submission is by Oluwatoyin Odewunmi. She was one of the 25 participants of the Chimamanda Adichie helmed Farafina Trust Writer's Workshop and currently works in HR for a Nigerian Bank.
____________________________________________________________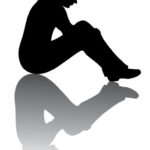 I stayed in my room throughout the night. The rain played its familiar drum beats on our roof. I heard them singing outside. Lola, Mary and Antonia. They loved dancing in the rain. It was our favourite pastime. But tonight, I couldn't play. Father doesn't like it.
"Big girls don't play in the rain, you hear? Next time I see you with those girls, I'll thrash you even harder"
I winced at the pain his koboko blessed my back with. Since he caught me dancing in the rain with them, I was forbidden to step out in the rain.
Rain, rain, go away come again another day little children want to play.
They sang like those little blue birds on TV. Cheery voices rang through the thunder and hard pellets fell in buckets and bowls placed outside to collect rain water.
How can they sing like that? How can they be so happy? It's just not fair.
I curled up like a millipede. My questions warming me up like a blanket. Then I fell asleep and dreamt of our old life.
"If you tell anyone, I'll kill you"
His eyes burnt through his skull like fire and tears flowed freely down my face. Papa was a fierce looking man. He had thick, dark brows that were barely divided at the centre of his forehead. His dark skin made it difficult to tell where the brows began and where they ended. I remember playing with his bushy beard when I was five. Now I'm twelve and wide awake.
"Things are different now, you're a woman and I have to protect you. It's my duty as a father and I will not fail God. We must obey Him." he told me during one of his late night visits to my tiny room.
"Your bear-bear can plait shuku now" Mama often teased him. I thought he looked like Santa Claus, my very own Father Christmas with his big belly, huge features and his wonderful black beard. But Mama was gone and I didn't play Santa and daughter with Papa. I'm all grown up now.
"No one will know what happened to you if you die. I'll say you killed yourself, you hear" He pushed me against the wall last night. My back still hurts with pain. I started to recite Psalm 23 quietly like Mama taught me. How I miss her smell.
He leads me through the path of righteousness for his name sake
even though I walk through the valley of the……
I heard footsteps…he was coming for me….
He smelt of garlic and spirit. I wanted to scream but I stopped myself. I bit my lips so hard to keep the tears from falling. I wanted to yell at him as he moaned over my fragile body, his huge stomach covered me completely and if you were watching from our roof, you would have thought father was masturbating. I wanted to tell him to stop like I used to. I wanted to drive my sharp teeth into his thick muscles; I desperately wanted to call on someone to help. But I learnt long ago that such pleas were useless. No one comes near our door except Tiger T. He is the junkie that lives next to us. One night, he heard me screaming, came by the house and knocked until father was forced to pull up his trousers to cover the bulge. He stood behind the door and didn't let Tiger in.
"Ermm…good evening oga"
"Ehn ehn Tiger, wetin happen" I could hear father's distracted voice from my room.
"I thought I heard Nonso screaming so I say make I come check am" Tiger's voice sounded unsure and shaky. I wondered if it was the drugs or he was just afraid of what could be happening in our flat.
"Nonso na your pikin? Ehn? Abi you don dey see double with the gbana wey you dey smoke. If my daughter dey cry, na me bit am because she no dey hear word"
He never came back after that night.
Father came back with bottle of alcohol in his hands. He staggered against the wooden floor and the house shook under his weight. He leaned against the door, drank from the bottle and wiped his mouth with the back of his left hand.
"You better clean up this mess." He turned and staggered back into the sitting room. I quietly got up and changed my sheets. I didn't want to cry.
"Why does your father beat you like that?" Mary asked me the next day on our way to school.
"What's your business ehn? Gbeborun. My mommy beats me. It's a normal thing." She shrugged and continued in her usual manner "Besides, the Bible says spare the rod and spoil the brat" She seemed so proud of herself so I didn't bother correcting her quote. Mary only gawked at her and kept quiet. They didn't get along most times although I liked Lola more. She seemed very smart and had answers to most questions. She stood out of the four of us. Bigger than her actual age of thirteen. One day in school, she got punished by Mrs. Ajayi for beating up our head boy. Many boys in school either avoided her completely or were afraid of her. Antonia says it's good we have her around for protection. Lola was fearless.
When Father lost his job and we had to move to this place, mama complained of the effect it would have on me and my sister, Chika. They had many fights over the issue. She wanted us to move in with her parents pending the time father got himself another job but he didn't like the idea.
"Austin, it's only for a while, besides we will be in the boy's quarters not the main house"
"Amaka, I've had enough of this. If you want to move out, be my guest. I will stay here with the kids."
Chika and I heard them but we didn't understand why Mama wanted to move. I had made new friends in the neighbourhood and I was beginning to enjoy this place. Chika said mama wanted us to live the good life. She didn't want us stop going to that posh school where they taught us Music and German, where our uniforms had lovely red bows and little pink scarves for Fridays. She didn't want to give up her old life too; poor mama. Now she has to go around in public transport and okadas. Father sacked Shehu, her driver. He sacked him when the government sent us away from the quarters.
I understand why Mama wanted us to move to Granny's place; closer to our old life. But I'll never understand why she passed away. Did she do it on purpose? So we could miss her and wish her back? So father could beg and say he was sorry about their fights? I'll never understand but Auntie Sara told me Mama was taken away by cancer. What's cancer? She didn't answer me. She just bent her head over her body and cried some more. Later she held Chika and I to her bosom and told us in a few words.
"Your mother has gone to be with the Lord. She won't be coming here again"
We didn't cry. We just sat there, on her huge laps. We felt her body vibrate with tears. Our noses were buried in between her big breasts. She smelt like sweat and when she spoke, her mouth sprayed us with saliva and the smell of alcohol.
Two days later, Aunty Sara took Chika with her to the village. Papa had insisted that he wanted one of us around at least. They argued for a long time and eventually agreed to leave me with him. Aunty Sara promised to come back for me. I watched as she held Chika's sweaty hands and led her through our red rusty gate. I watched them walk down the dusty road till they became like tiny soldier ants on red dust I knew I would never see my sister again. Just like we would never see mama again.
That night when Chika and Aunty Sara left, he came to me. I screamed at the sight. He had a strange smile on his face. I screamed louder hoping it was all a dream. I pinched myself and it hurt. I willed it all away but his dark face was bent over mine. I still screamed. Then he pinned my hands to the bed with his knees and covered my mouth with his bare hands.
"Let me show you how to be a woman"
____________________________________________________________
Sadly abuse is still rampant in Nigeria. If you or anyone you know has been affected by this. Please confide in someone you trust and seek counselling immediately.