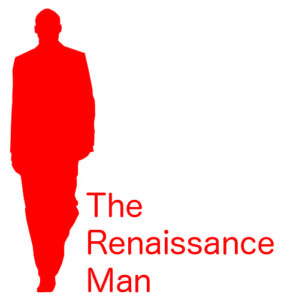 Kilon Sparkles!
Shey we all agree that fashion is a nuisance? I trust the ladies agree that trying to keep up with Kimora Lee Simmons is a bastard.
Going to weddings has become my favourite pastime – with my aso-ebi and my 2-step – my black ass always arrives ready for the endless Veuve Cliquot supply and my Oscar-worthy 'over-enthusiastic' greetings. The highlight of most weddings is the warapa display of stylistics courtesy of Naija's own fashionistas.
In recent weeks, I have gotten my fair share of fashion schooling from the ladies. I have seen shoes that look like a grenade with toothpick legs carrying them but its 'supposedly' okay as its Christian Louboutins. I have seen petite babes carry bags bigger than their upper body – but its okay it's Balenciaga.
ThisDay Style has made it okay to rock a green jacket with a red belt and purple shoe. I have seen Ankara turned into Alexander McQueen couture pieces – all in the name of being "the hottest chick in the game". No one wants to sew iro and buba anymore – na 'alter necks and corsets dem sabi. I have even seen Skinny Jeans made out of Ankara. Wharrisit!
So I started reminiscing, just less than a decade ago especially in England and the United States, it was cool to be 'Nubian' – Nigerians boys wanted to be alternative brothers who wore civil rights statement T-shirts and listened to the Roots Crew. They grew their hair with plastic combs tucked in it.
The ladies took a leaf out of Erykah Badu's book – they tied turbans, wore Rasta coloured nets, talked about "taking a long walk around the park after dark, finding a spot for us to spark conversation, verbal elation, stimulation…" and attended poetry classes. The Americans mastered the art of speaking Ebonics, called all men 'dawgs' and snapped their fingers to "Say baby, can I be your slave, I've got to admit girl, you're the shit girl, And I'm diggin' you like a grave…"
Fast forward a few years, the new crop or perhaps the aging crop are asking each other "Which Sex and the City character are you?"
So….in between the E! Channel, blue contact lenses, N10,000 facials, weekly "fedicures", Fumi weaves and Ankara cocktail dresses which even Anna Wintour would be proud of – isn't mainstream the 'new' Nubian? Help me marinade on this for a minute.
This week's Friday Track is the 69 Boyz and the classic anthem 'Here Kitty Kitty'. "…I thought I saw a puddy tat!"
Enjoy!
[youtube]http://www.youtube.com/watch?v=VP4Ezq77LsQ[/youtube]
Machu Picchu is tonight at Bambuddha – the hottest night in Lagos is back for its November Instalment. Entry is free and the music is an eclectic blend of neo-soul, electro, house and hip hop.
Bambuddha Lounge & Bar, 1310 Karimu Kotun Street, Victoria Island, Lagos. Time: 8pm